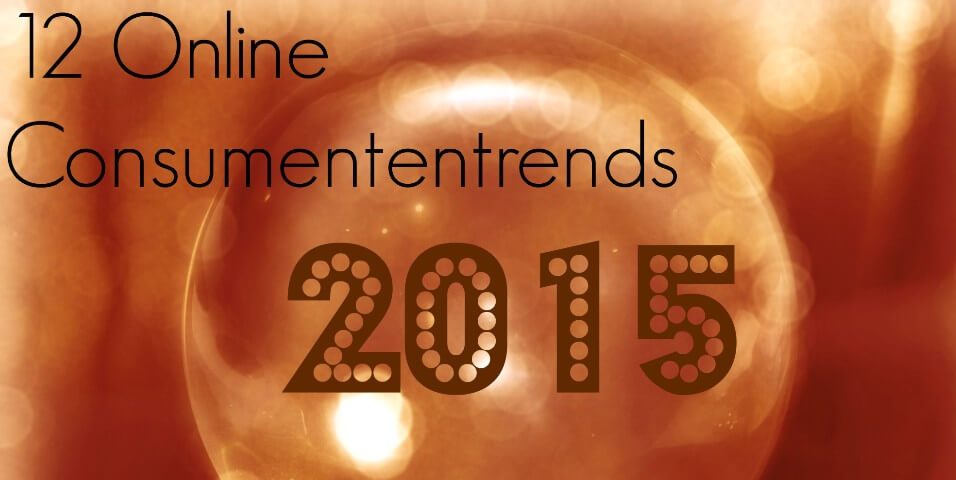 12 online consumer trends for 2015
2015 will be a year of even more grow online. Not only the number of people on the internet (+0.9 billion in 2017), the number of Dutch online spending (+52 percent in 2020), the number of 'connected devices' (worldwide from 3.7 billion in 2014 to 4.8 billion according to Gartner), but on every conceivable level. Follow here 12 online consumer trends: promising innovations, new offer what you can expect as a consumer and a look back at our own online behavior. 
1. More people online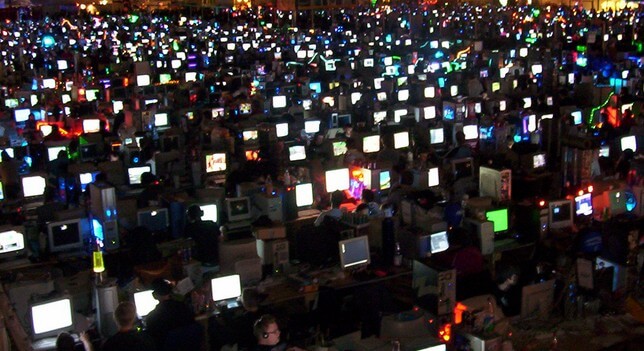 More than 60 percent of the world's population is currently offline. According to McKinsey, internet penetration will continue to grow due to urbanization, lower costs, mobile internet and a growing middle class (including China). In addition, Facebook also operates a larger online market (announcement internet.org), just like Google with Project Loon.
MKB Service desk sees in this growth especially opportunities:
".... The new reality: 7 billion people, 3 billion of which are connected via the internet. And at the same time a scarcity of raw materials. What if you thought differently? Think in abundance instead of scarcity. From permanent staff to a worldwide flexible layer of knowledge and staff ... "
And if you sell your products or services online and internationally ... you have a huge growing market.
2. More online spending through mobile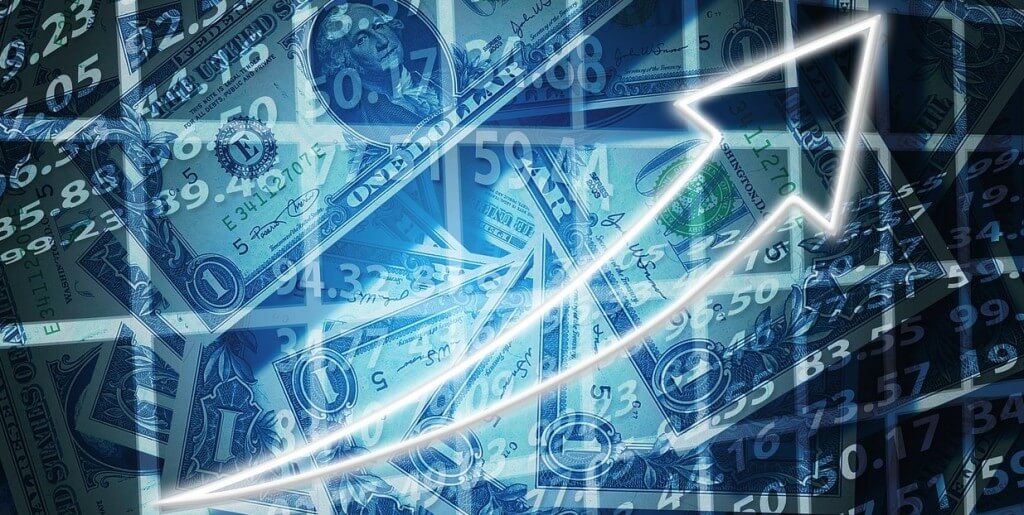 Online Christmas purchases increased again (online spending is still increasing worldwide) and this growth is expected to continue. According to research by Shopping 2020, consumers themselves expect the share of online purchases to grow to 52 percent in 2020. (for comparison: 22 percent of all consumer spending in the first quarter of 2014 was online).
What causes that growth? According to Paypal mainly thanks to spending on tablets and smartphones. The expectation for 2015 is that 75 percent of SMEs have a mobile website (suitable for tablet and mobile) or have it made.. but for the time being 42 percent do not yet have a mobile website. (They are not only: also one in five top fashion brands does not have an optimized mobile website).
3. More devices online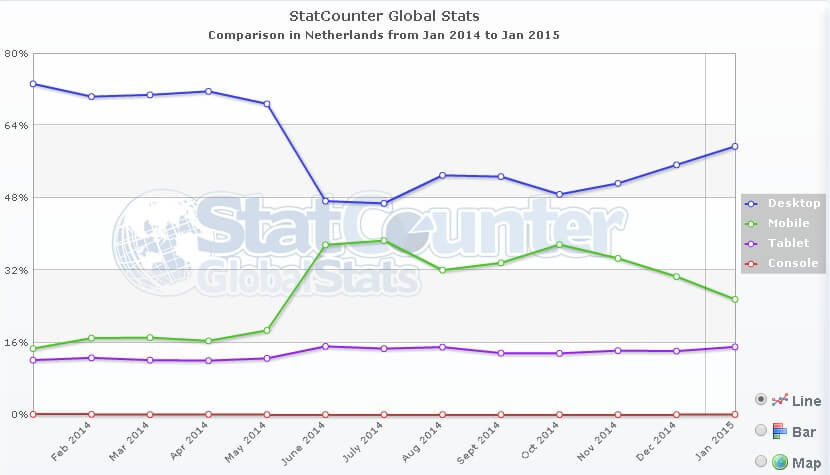 Source: Statcounter.com
The penetration of smartphones was at 74 percent in the last quarter of 2014 and there is also more online traffic from smartphones (25 percent in January 2015 compared to 14 percent in January 2014). In the third quarter of 2014, one in ten online purchases were made via a tablet and only 2 percent via mobile, so mainly tablet traffic generates turnover. By the way, you can also expect wireless charging in 2015 StarBucks (and of course batteries that last longer).
What about the new devices? Google Glass is no longer placed on the consumer market. This year the Apple Watch will be released (what later in the Netherlands unfortunately) and that can mean a huge breakthrough for wearables. Not only as a replacement for the pedometers, but eventually also as a replacement for the iPhone itself. Dutch Cowboys gave the expectation for last Christmas that 162,800 wearables would be sold:
"The market for wearables has exploded over the past 12 to 18 months, thanks in part to interesting and innovative products. Now that the benefits of portable technology are becoming more apparent, sales within the sector are growing, "said Gerben van Walt Meijer, Marketing Manager Mobile of Samsung Netherlands."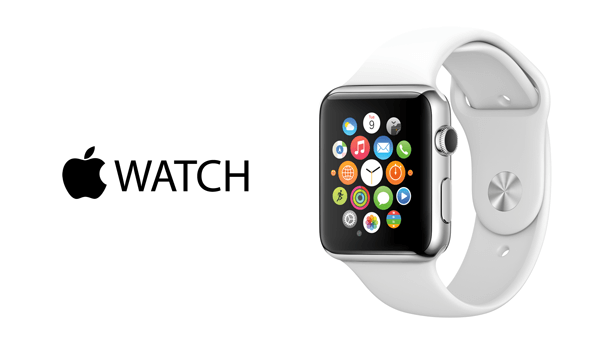 Apple, the Apple logo and iPhone are trademarks of Apple Inc., registered in the US and other countries.
4. Digital lifestyle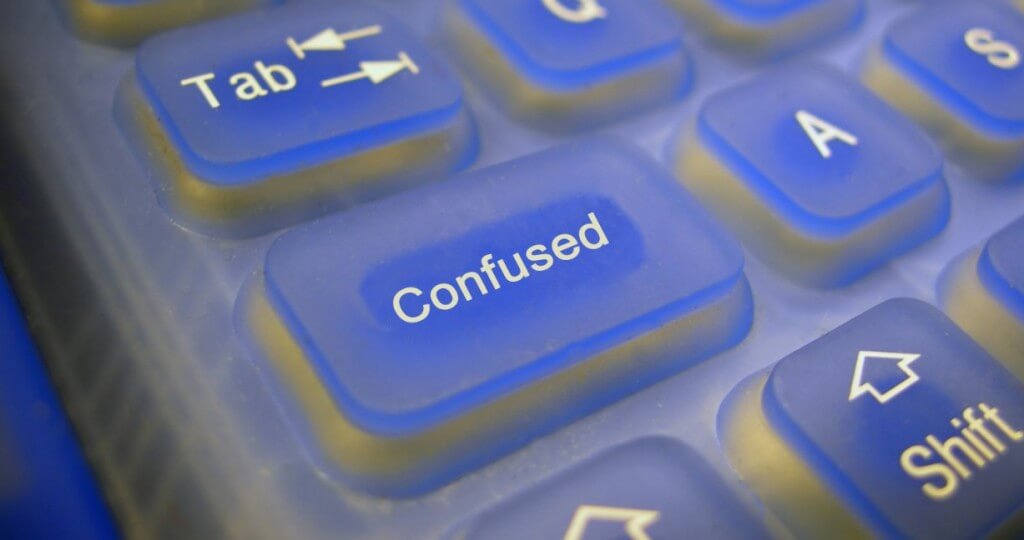 The number of wearables will - for the time being - only grow. What does that mean? Accenture outlines a complete digital lifestyle, with more and more connected devices in our lives. Consider your PC, laptop, tablet, mobile and TV. Add to that an e-reader, GPS navigation, game console and media center, with a nice smart watch. Now imagine that these devices are all online and can communicate with each other. In 2015, more and more devices will be connected in our lives.
And then? Think of music: a note in itself does not make music, it is about the game between the notes. With more and more devices connected that together provide more and more added value, the devices become less important and the services are concerned (appification). For example: you listen to the same music track as you walk from your office to your car, via your desktop, mobile and car. Beyond 2015 that means that devices are gradually disappearing from the screen: interfaces (keyboard) are being replaced with sensors and voice recognition. Confusing? No, it's all going to be easier.
5. Television goes online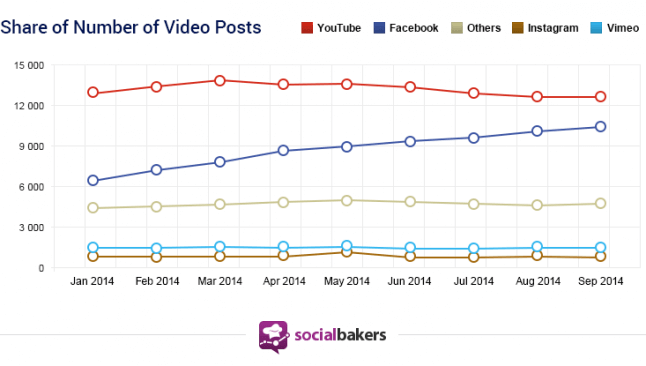 Last year KPN completed the rollout of the 4G network: fast internet on your mobile is now standard. Ideal for video, as opposed to reading long texts. We expect to see even more videos on tablets and smartphones in 2015. (this is how my wife is currently learning how to knit through videos) Dacast.com In 2016, 50 percent of all online video will be viewed via a tablet or smartphone. What are we looking at? To paid digital channels such as HBO (Game of Thrones!), Netflix with 700,000 customers within a year in the Netherlands (House of Cards! And recently Marco Polo ... unfortunately not so good) and also UPC with MyPrime. The expectation is that traditional cable TV (with annoying TV advertising) will soon go under. As early as 2015, Ericsson expects people around the world to watch more streaming video than programmed TV programs.
Speaking of annoying advertising: on the other hand Youtube is working hard on her popular vloggers to commit to by paying. Such as Enzo tuber and Bardo Ellens, Dutch boys who manage to get millions of viewers per month. (Come to America vloggers by the way again towards cable TV) Youtube now feels the hot breath from Facebook in her neck. Facebook has become the second most important video platform last year. Adformatie reports:
"The expectation is that Facebook and YouTube, as two different video platforms, will continue to co-exist because of the targeted advertising possibilities on Facebook and the relatively lower costs per viewer on YouTube."
Another factor: videos uploaded on Facebook have a greater reach than a link to YouTube.
6. Save the city center!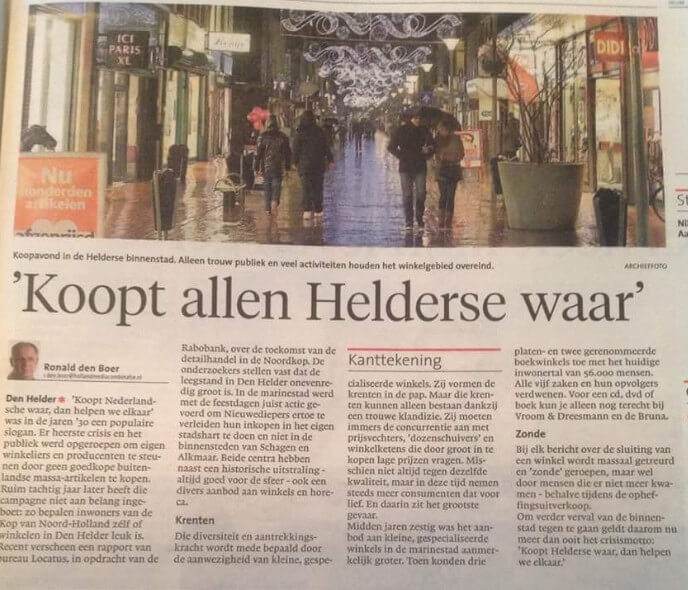 More and more online naturally has consequences: fewer and fewer shops in the city center, more and more delivery vans in the street, large retailers that offer seamless integration between offline and online (omnichannel) and our own shopping behaviour. A day of shopping: how often do you still do that? And when you do it, you want it to be an experience. The shopping experience is therefore important. iBeacons can support in this, and also Oculus Rift will be rolled out to consumers in mid-2015.
A liquor store cannot win a Drink Dozen on price, but it can organize wine and whiskey tests. And my own example: I searched for boiled linseed oil. Costed at the local paint specialist € 12.95 per liter, at the Gamma € 8.95 per half liter and at gekooktelijnolie.nl € 27.95 including shipping costs for five liters. So called commodity goods you buy without thinking especially on price. The challenge for retailers: more and more luxury goods are becoming commodity goods. How do you make your product or service special again? Look as a clothing store at Puttens Modeshop (recovery, site inactive) and as a hairdresser take a look at Schorem Barbier. Do not think from your location, but from the needs of your customers.
 7. Privacy and social media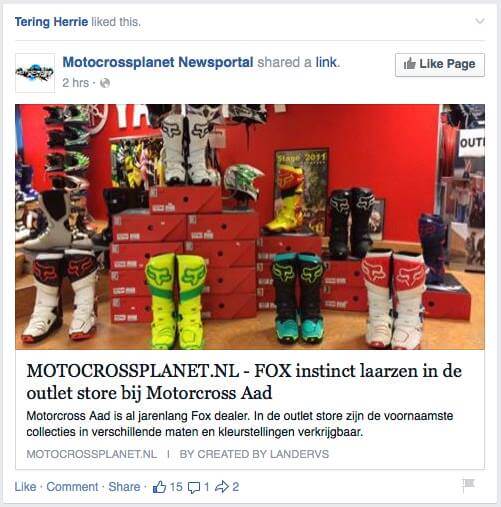 Facebook changes on January 1 (recovery: January 30) its privacy conditions and the entire internet is in turmoil. For the record: placing one Facebook post about copyright is not going to work. The point is that Facebook gives companies more options for targeted advertising on Facebook, as with the example above (Tering Herrie liked this.) The broad coverage indicates that many people are worried. With 9,200,000 Dutch users (op December 17, 2014) It is not surprising that every adjustment produces sound. Research of Newcom Research indicates that 6 out of 10 Dutch people are concerned about the way social media handle personal data. People over 40 in particular are concerned about the resale of personal data. VPRO's Tegenlicht made an episode on privacy on 2 March: 'Bureau for digital sabotage ' that is certainly worth watching.
Despite all concerns, most people still make full use of social media. (2 people got on in my Facebook circle of friends). The reason is that social media still offers enough added value at the cost (advertising and privacy). As long as we trust a company because it offers a relatively high value, we will gladly provide personal information. Consider the AH bonus card. Or WhatsApp (because who is still on Telegram now?). And the Pirate Party, a theme party with a strong focus on privacy, currently has no seat in the Lower House.
8. Focus on customer experience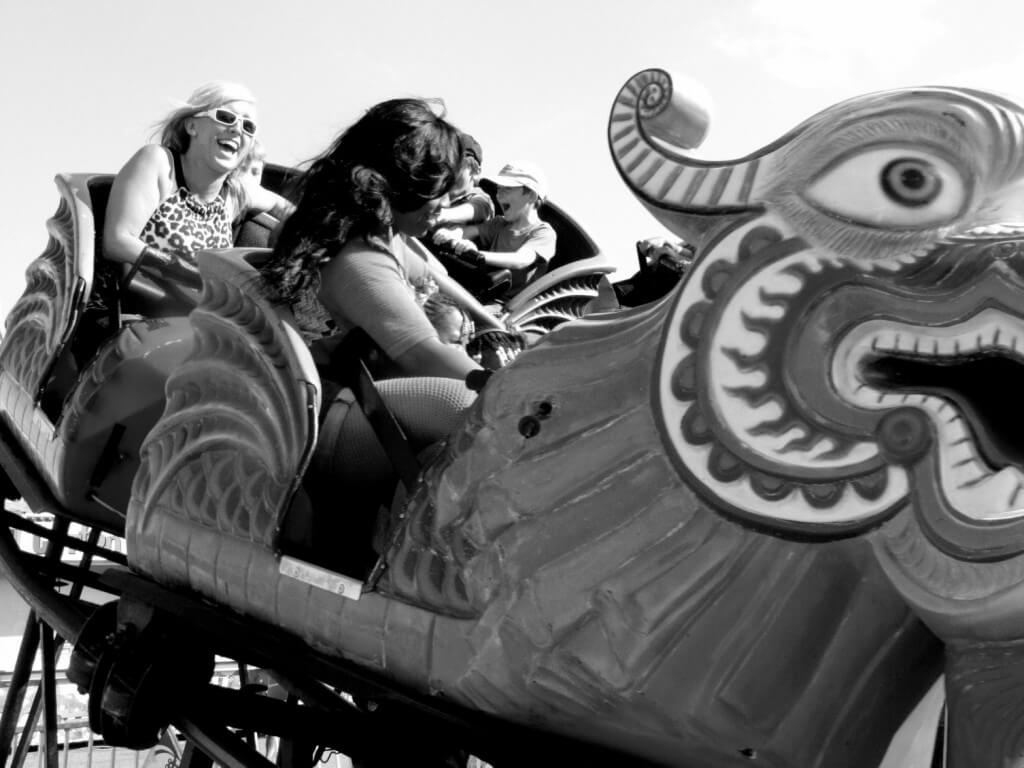 Steven van Belleghem mentions it in his presentation Marketing 2020 'extreme customer centricity': a focus on the customer experience. Coolblue has one chief smiling customers. And that is also necessary: as consumers, we no longer want to wait and immediately real time be helped. (if not, we'll put it on Facebook) Self-service is therefore increasing rapidly, but also the websites where you are helped quickly via chat. That online trend also has a counter trend, says Van Belleghem in this Marketing Facts interview:
"On the other hand, the more digital everything becomes, the scarcer the customer contact. And when something becomes scarce, it increases in value. It would therefore be a wrong conclusion to automate everything for the benefit of the customer. In the light of digitization, I think the value of human contact will increase. So we will have to bet on things that computers are not good at. That is creativity, passion and empathy. That is what distinguishes people from the automated processor. "

9. Google Bank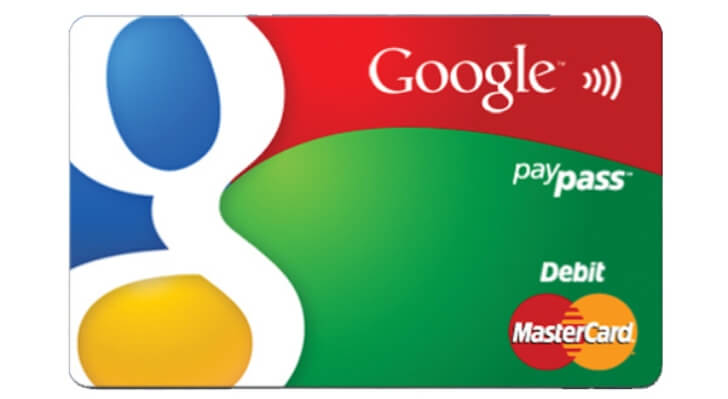 In light of the above quote, this news item is interesting: Banks still have 20 to 30 branches. As someone said recently, "I don't trust any bank." The banking crisis was caused by the banks. In March, ING announced its big data plan to commercially sell customer information. That plan went rap the cage again in, but it indicates to what extent there is a mismatch with the customer experience. Such a situation (little value, many costs) only lasts if there is a monopoly position.
But now an alternative is emerging on the horizon: Google Bank. As an immense online player, Google has completely renewed many markets. They do this by not following the current rules, but by using digital technology to find better ways to satisfy customers. As Joost Steins Bisschop indicated in his column What kind of Bank will Google become? in Het Financieele Dagblad and op Frankwatching: "The question is not whether Google will become a bank. The question is which functions of a bank Google will take over. Or Apple, Paypal (eBay), AliBaba, Amazon, you name it. The word "bank" is an anachronism, we still have to tell the banks. "
10. Mobile payment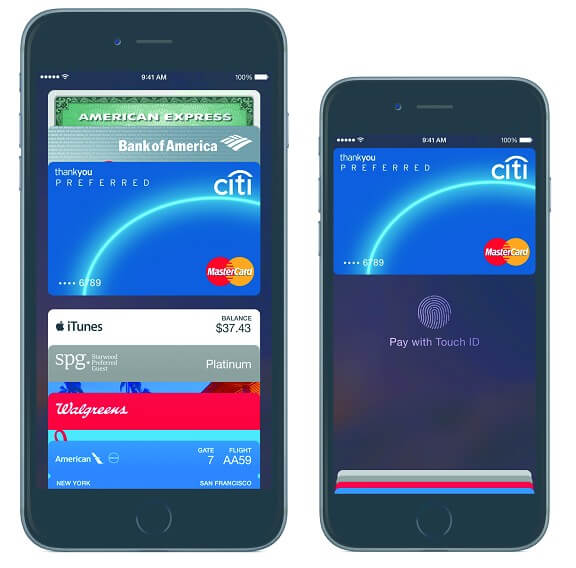 Mobile payment seems to be finally starting to rise, although it still said difficult and without a standard. Since April 2014, Dutch consumers have been able to make contactless payments through the bank card. Why the bank card? Because not all smartphones have an NFC chip yet. NFC stands for "near field communication". The public transport card works with an NFC chip. However Apple and PayPal don't believe in NFC, because it only shortens the payment time (by 7 seconds), and not the waiting time. Vodafone launched the SmartPass (in collaboration with Visa) with which you can pay contactless and mobile. Vodafone therefore expects that Dutch people will only pay by phone within five years. Rabobank now offers contactless payment with Rabo Wallet (NFC) and mobile payment (MyOrder). And meanwhile, Google Wallet has been developing for some time, already online very many countries and physically only in America. And that could change this year.
According to research by Ericsson, 48 percent of respondents prefer the phone as a payment method, and 80 percent expect that the smartphone will replace the wallet in 2020. And 47 percent would like to pay electronically without automatically needing personal information. So there is a need.
11. Innovation growth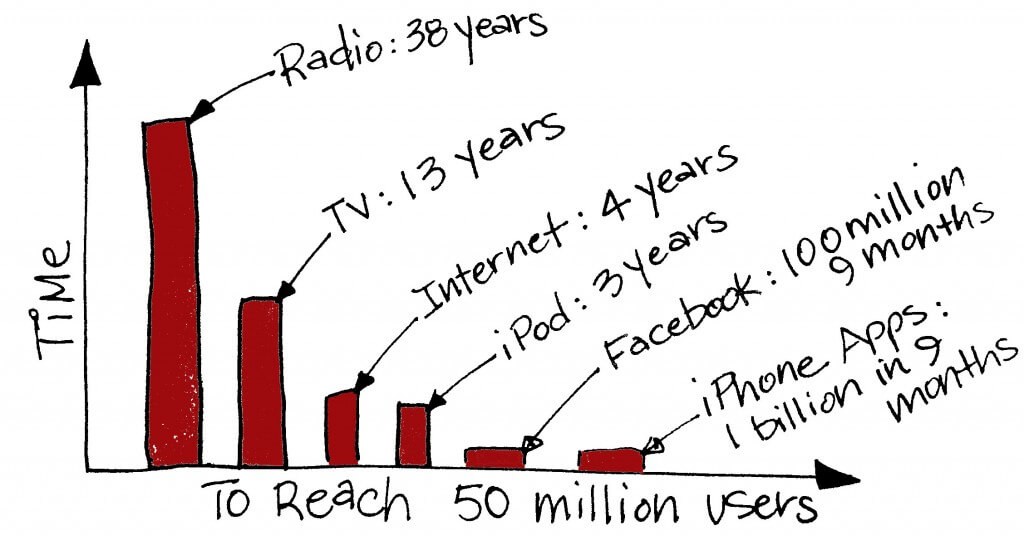 Former European Commissioner Neelie Kroes announced on 8 December The world moves on the arrival of an Amsterdam gathering place for startups: The Wharf. In the coming six months, she will become a special ambassador to strengthen the international position of startups in the Netherlands and to convince innovative foreign startups to settle here. Not the first startup hub, for example High Tech Campus in Eindhoven and Kennispark Twente. According to an inventory of Startupjuncture there was in the Netherlands last year 500 million raised to financing. This innovation growth in one's own country is very interesting because new offerings of new technologies arise here, and adoption by the masses is accelerating.
What am I talking about? Yippie, which automatically compares prices while you shop, Saddl, which ensures delivery within one hour in large cities, QwikSense, which provides concrete Internet of Things services for offices. These are all three Dutch startups (who also participate in Startup Bootstrap) that provide a service that definitely offers added value. There are more and more services that are called "instant gratification"Offer: services you now NOW NOW! glad of it. Examples: Washio (on-demand laundry), Glam Squad (make-up and hairdresser at home), Instacart (groceries) and Push for Pizza. Also 3D printing will really break through this year thanks to practical applications. According to Fortune the instant gratification economy will continue to grow and they expect on-demand tattoos, paternity tests and real fresh bread for 2015.
An interesting development is that large companies are increasingly starting a startup, instead of just setting up a new department.
12. From having to sharing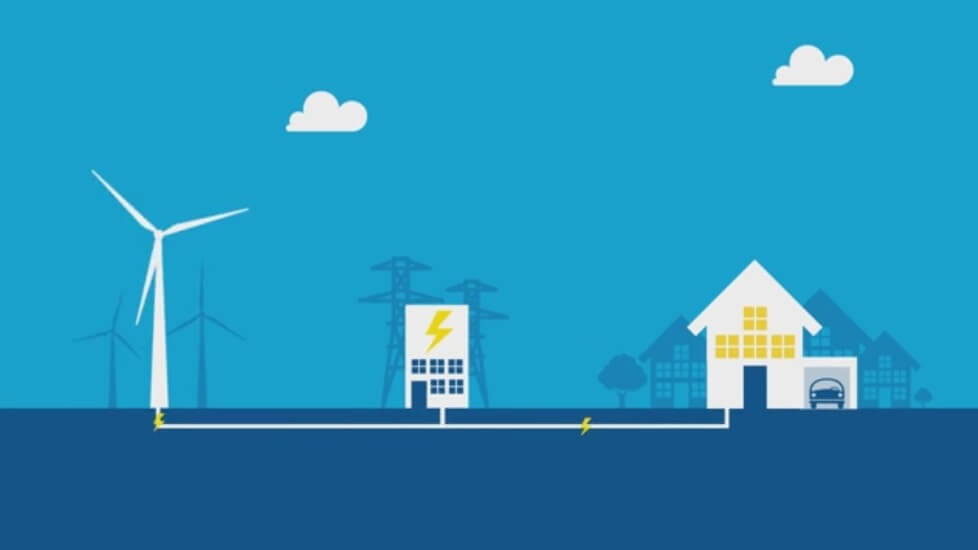 The sharing economy: sharing an extra room, your meal, appliances, sports equipment and your car. In the new economy it is not about having products, but about sharing services. SnappCarr, a Dutch player, continues to grow. Nevertheless, the really big disruptors AirBnB and Uber themselves are experiencing some 'disruption' at the moment: AirBnB has an agreement with the municipality of Amsterdam. tax treaty must close and Uberpop remains prohibited.
Sharing is working together. With wind parts, thousands of Dutch households buy a piece of windmill together. The generated green energy provides for their own energy needs. In this way, the targets for sustainable energy in 2020 will actually come within reach. (largest crowdfunding project in the Netherlands) Are you also going for solar energy? According to Deutche Bank, solar panels will become cheaper and solar energy will be cheaper in 2015 than energy generated with fossil fuels.
Conclusion for 2015
Online growth is still there. Innovation and new technologies provide new offer, which we are increasingly focusing on as consumers. The emphasis is on online, but not exclusively. My advice for 2015: don't be fooled and focus on the needs of your customer. Keep looking at how you can positively distinguish yourself as a company, then everything will automatically fall into place.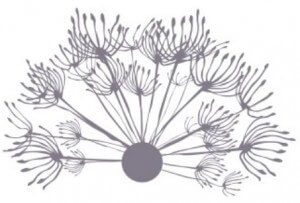 Curious about what these online consumer trends mean for your company? Then take it
Contact
to go through the new possibilities of online marketing.