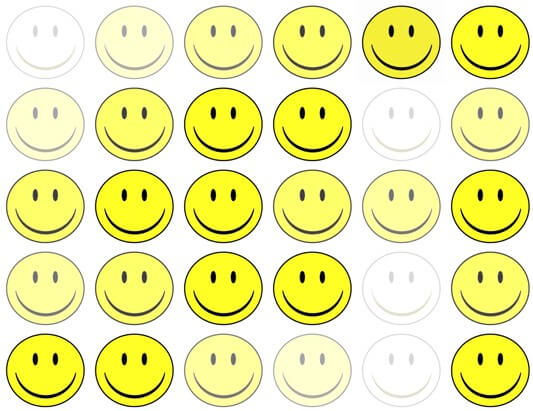 12 useful tips for customer loyalty
Customer loyalty makes doing business easy. Yet companies find it difficult. In this article you will find 12 customer loyalty tips for companies.
You know that question: To what extent would you recommend us to your friends or family? You can then give a number: from 0-10. That number tells the company whether you are a critic (0-6), passively satisfied (7-8) or a promoter (9-10) are. And the percentage of promoters minus the percentage of detractors gives the so-called Net Promoter Score. In other words: customer satisfaction. There is much to criticize about this method of measurement, but it works well as an indication of customer loyalty.
Customer loyalty…why again?
Loyal customers yield more profit. It simply costs more money to bring in a new customer than to keep an existing customer happy. Funny that not every company still realizes that: if consumer you can save many euros by calling your internet provider, your energy supplier and all your subscriptions every year. You only report that you are considering switching and voila: you get the discount that a new customer would receive without asking.
12 customer loyalty tips
In four simple blocks you will find 12 useful tips to attract customers. Remember these headlines!
Know your customers
Who is your customer? What are his wishes and buying behaviour? Talk to your customer. Listen to any complaints and challenges. This way you get to the core of his problem and only then can you add real value.
Ask what your customer wants. What treatment do they appreciate? How do they want to do business? Respond to this: give them choices.
Regularly inventory the status of your customer: have they grown? More income? Different life stage? And then immediately think: what does that mean for your relationship?
Make business easy
They are your customers, they are not ad sellers. If they call, let them know. Provide extra service or a small discount.
Offers solutions and not products. You are in a relationship. Arrange efficiently what you need to arrange for your customer. Do what you promise. Surprise within expectations. Make your customer proud to have such a good supplier!
Don't keep them waiting. Call back immediately. Answer that email immediately. It's trade! Make sure your employees understand that too. And especially if it concerns a complaint: always take that customer seriously. Even if you think the customer is screwing things up… there will always be something going on that you can do something about.
Look at the buying process. Make that as simple as possible. Avoid mandatory fields, forms and other information you already have from your customers. Get your customers up and running quickly. And give the option to save orders.
Value your customers
Thank your customer for the first order. By e-mail and, if possible, also by post.
In every contact. "sorry for the wait", "thanks for your order". Be polite and respectful. Every contact leaves an impression.
Reward your customers. An existing customer is more valuable than a new customer. Loyalty works both ways: what is the customer worth to you?
Stay in the picture with your customers
Keep in touch. But in the way that your customer appreciates: a periodic conversation, a newsletter, a phone call or a personal e-mail. Or choose automated emails, but make sure that you keep the contact positive and not nagging. Provide different ways so that the customer chooses how to keep in touch.
Always be relevant. If you let us hear from you, you must have something interesting to say, of course.
Distinguish your customers
Also make a good separation between what a customer delivers and what you do for him. You can do this by segmenting customers and approaching them separately via different communication channels. Determine the desired service level. This way you ensure that you are not making efforts for the wrong customers.
Would you like to know more about customer loyalty? Read more:
Customer loyalty – emotional, rational and structural
.