No more Facebook for 30 days: 10 observations
I deleted the app from the mobile, logged out of the site and removed the link from my favorites. No more Facebook for thirty days. Not only privately, but also professionally for my company. The latter proved difficult. And I quickly looked for something else to scroll. Ten observations after 30 days away from the blue busybody.

I wrote the first five observations before exploring my timeline again:
1. Facebook is a time waster
I only really became aware of that with this tweet:

When I left Facebook I passed on all my other social media channels, and that's how I got to the tweet with Marc. I really like his suggestion. But if you think about it: 1.5 hours a day on Facebook is limiting yourself! Otherwise you are really hours a day – even – on Facebook. I have read no fewer than two books (The road to Mecca – Jan Leijers and Attempts to make a living – Hendrik Groen).
2. Scrolling is zapping
I just like to scroll. Twitter. Instagram. Nu.nl. LinkedIn. And yet it cannot be compared with Facebook, my personal newspaper where you can always find something new. It's just like zapping: always looking for something better. Get a good feeling.
That red icon at the top right gives instant gratification: a small shot of dopamine that makes you – for a moment – feel good. Will my cat's photo be liked? Do others also like this music track? Did my jolly remark go down well with so and so? That scrolling is often a stupid waste of time, but apparently I need that somehow. It's FOMO: Fear Of Missing Out.
3. Without Facebook is… without Facebook
I have always seen Facebook as an extra channel: it comes on top of each other to see, call, text and message via Messenger or WhatsApp. But. If you only have contact via Facebook, for example with an aunt, former neighbor or colleague, then that disappears completely without Facebook. The Facebook critics will say: so don't miss out. But I don't agree: even without direct 1 on 1 contact you can appreciate the contact. Stay informed of each other's big and small events.
4. I miss Facebook
Especially in the beginning. I especially missed certain contacts. A friend told me to just come back and my wife also thought I should just go back after my diet. Now she was also the reason for me to go on Facebook for the first time 🙂 I also missed some pages with fun and valuable content. Bear Geeks. SoChicken. iLoveSscience. nondualism. A wider world view.
5. Facebook can be a party
If you make it of course. Only doom and gloom, complain-complain or cry-weep is also possible if you want. In my absence, my Facebook friends apparently had a lot of fun joking around on my timeline. Several people told me it would take me two weeks to get back to normal. Sometimes a picture of me was taken to put on Facebook. We're going to experience it now.
These five observations are back on Facebook after 30 days:
6. The quantity was not too bad

It took two hours to catch up with all the notifications. My company page lost two likes, Love Den Helder lost four likes. Facebook only showed the most recent birthday and I was there personally.
7. I was missed
A Facebook group was set up the same day I left Facebook: Thomas Lapperre Fanpage. And my Facebook friends really went crazy: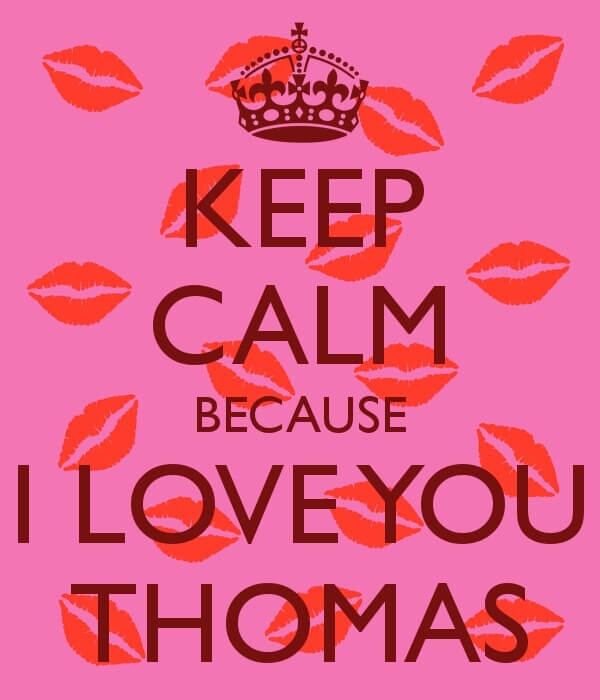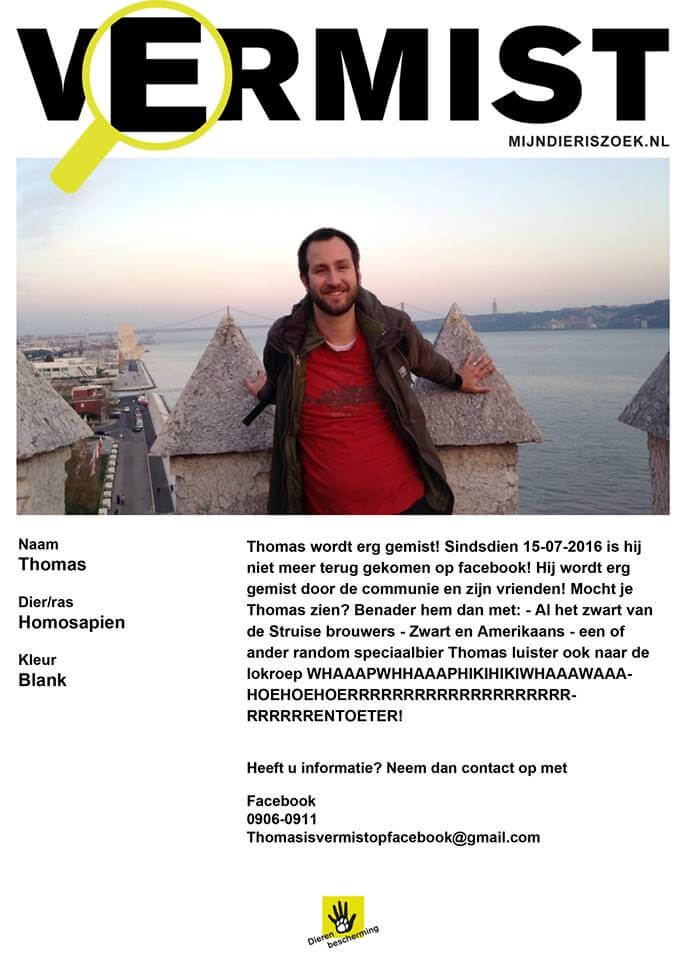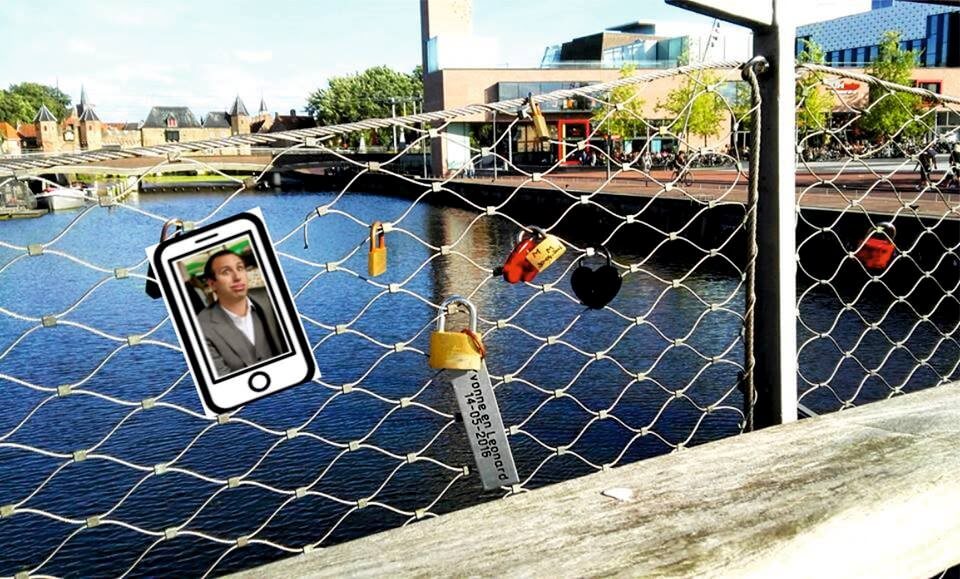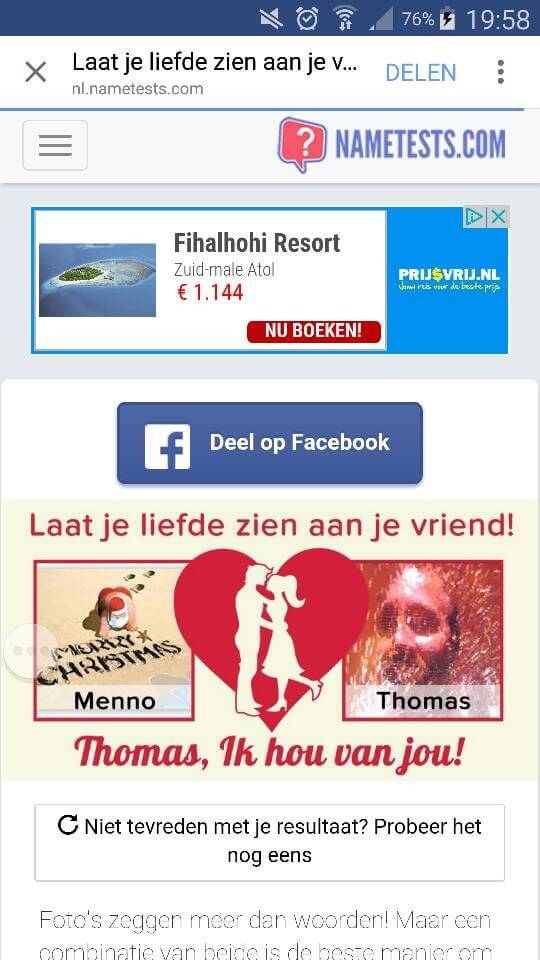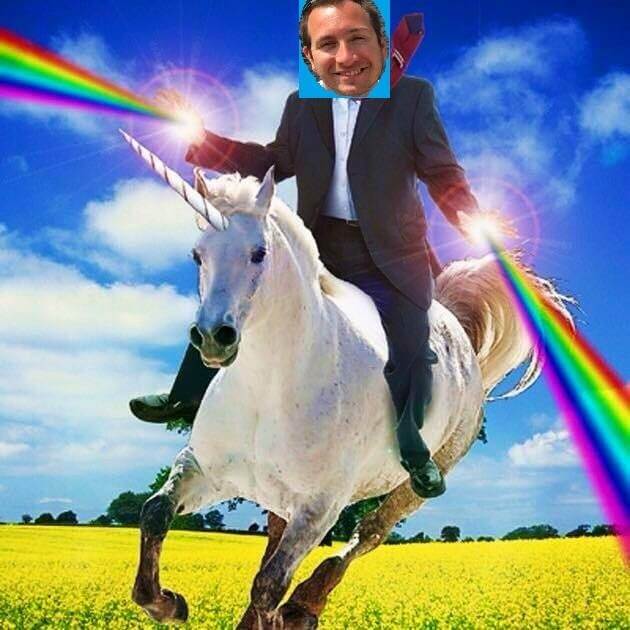 A very strong test was also placed: whether I wanted a case of Cuvée Delphine (really ridiculously good beer). I really would have reacted to that… if I had seen it.
8. It got quiet
I felt reconnected to the world when I went on Facebook. It became quiet those thirty days, and one day I realized that if I need human contact, I just had to visit people in real time in person. There was just less communication. For some people, Facebook is mostly low-priority chatter and nonsense, but that depends on how you interact with Facebook. On the other hand, the really important things also reached me outside of Facebook.
9. Facebook is easy contact
A is not the same as a roar of laughter, hitting the table hard and laughing your ass off because someone is telling a good joke. Socializing in real life takes more effort. Now I don't attach a value judgment to that – life doesn't necessarily have to be difficult, of course – but often the following applies: if something takes more effort, it is worth more to you.
10. Thirty days without Facebook is also addictive
I've learned to appreciate Instagram for the quality. Pokémon GO because you get out of it and explore your neighborhood. And Facebook for the people behind the posts, likes and comments. Still, it's nice without all that time on one medium. I will Facebook less than before. Endless scrolling for the distraction makes me less happy. Facebook no longer needs to go back to mobile. I mostly read there and then forgot to respond again. Facebooking periodically is also a good idea. But: I stay on Facebook.
Turning Facebook to your will – 5 tips
Finally, five tips that not every Facebooker knows and which help improve the quality of Facebook:
You can unfollow friends
You can't always avoid some 'mandatory' Facebook contacts. Socially desirable or just people who use Facebook as a business network tool but are otherwise nice people who you don't want to offend. By unfollowing them you stay friends, but your timeline stays cleaner. Go to the profile, click on Following and set to Unfollow. I always do this when I see messages from someone that really bother me. By that I don't mean: people who have a different opinion, because I think that's valuable, but things that annoy me. Such as games, monotonous messages or commercials.
You can show friends first
My wife and some friends don't post that much nonsense and I like to stay informed. Or someone who is sick. You will receive a separate notification for each message when you select Show first under the Following button in a profile.
You can also unfriend friends
You don't have to be friends with everyone. You should at least meet a Facebook friend in real life or have some history online. Someone who likes to make contacts for his company messages, for example, and who therefore collects friends, doesn't need me.
Facebook pages you can like
Because there is only more to come. That sounds strange for someone who gives workshops Facebook for business, but the core of Facebook is relevance. The page and the posts must be relevant to you: it's about quality. Otherwise, Facebook almost doesn't show the posts from that page to you. I especially recommend removing like & win pages.
Facebook pages can be displayed first
On a profile, go to Like and choose Show first. You will always see the posts from that page first. I do for some pages that only show quality content. Like the Dirkjan Fan Club. Or Rumic.
Last extra tip: what you liked / click / shared / comment on is what Facebook thinks you like. If you only click on stupid things, Facebook will think: that person likes to see that. Be selective in your interaction and you will get the content you really like.
No recommendation
I could of course conclude with the strong recommendation to go without Facebook for thirty days. I don't think that is necessary, however, especially if you've already read this article. if average Dutch person we have simply started to spend less time on hobbies, reading and listening to music and more and more on watching TV, using the internet and Facebooking. Every advantage has a disadvantage, a wise person once said. The only thing I want to promise my friends: if you want to meet up I will never say no because I'm on Facebook.
40 tips to get rid of your Facebook addiction
Do you really want to start cutting back on Facebook after reading this article? I wrote this sequel explaining why Facebook is addictive and 40 tips to get rid of your Facebook addiction.