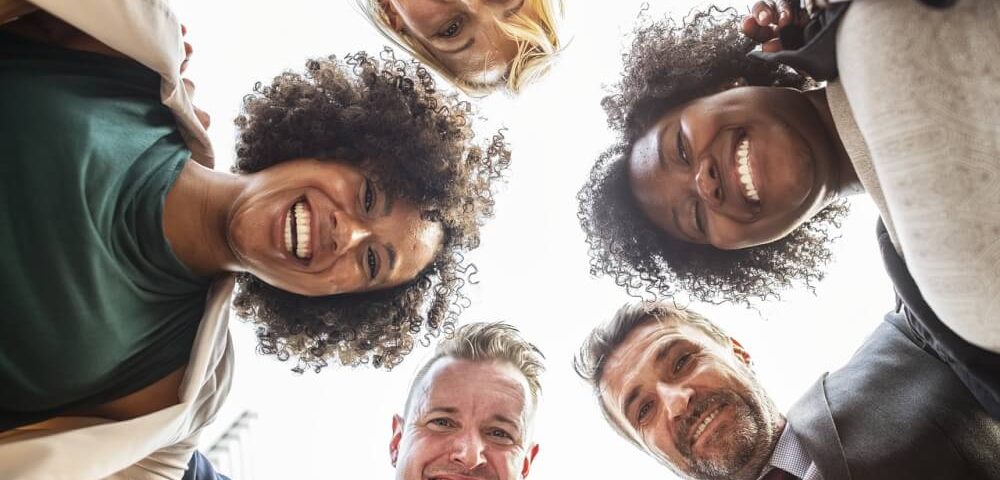 5 ways to motivate your employees
Guest blog by Daniel Nouman from Avirtual.nl 
If you have a group of passionate employees who are excited to come to work every day, you can count yourself lucky. Of course it is a combination of their own goals that align with those of the company, but maintaining passion in the workplace is another.
For example, someone may start at your company, would like to start working because the position is right for them at that point in their lives, be driven for a while, but what happens when their goals change? Especially in large cities such as Amsterdam, Rotterdam and Utrecht, young people can quickly move on to the next job.
You have to motivate them to stay, money and contractual benefits are not everything. Now there are the well-known team building outings with their energetic and stimulating activities where you get to know each other better and work together. But team building only happens sporadically in most organizations: your employees need more.
Instead, some of the key elements are peer motivation, feeling encouraged, feeling valued, and most importantly, having the opportunity to grow.
Here are 5 ways to keep your employees motivated.
1. Create a positive environment

Opportunities should be equal and so should participating in incentives and rewards. Everyone should feel welcome and accepted. This can also be achieved through small things like using careful language that enhances the inclusive atmosphere.
To create a positive workspace, you must adopt an environment where all employees are supported and valued, regardless of their gender, sexual orientation or origin.
2. Growth should be the primary focus
This is perhaps the most important factor, especially for the modern generation. Giving your employees the opportunity to grow within the company is a huge motivation. Motivation will grow with challenge.
For Generation Z and Millennials money isn't everything, yes it does matter, but the psychological element of feeling trusted and respected for who they are and the work they do is more important.
This is especially critical when growing your business. When opening an office in a new city, rather than looking elsewhere for a management position, look within your current team first.
Millennials often don't mind moving around, so they are flexible. Providing your best employees with growth opportunities will help them realize that your company is worth being loyal to – a place where they can build a career for themselves.
3. Share positive feedback at weekly meetings

Another great way to motivate your employees is to let them know when they are doing a good job. Yes, it's part of their job description, but sharing all the positive, encouraging feedback from your customers with all employees during weekly meetings gives people a sense of achievement and appreciation.
If they have done an extraordinary job, to the point where it has had an extraordinary effect, or if they have shown initiative, reward them for it. This gives your employees a deeper connection to the company. It also motivates your employees to continue to outperform.
4. Offer flexibility
Because of technology, many companies now offer remote functions. Remote working is a rising trend in 2019 and has changed the way businesses operate. As of 2017, more than three million people, both employees and self-employed, were working from home in the Netherlands.
In a study by Forbes 43% of respondents said flexibility is the most important factor when it comes to choosing a company to work for.
This does not have to be every day, for example you can set Tuesdays and Thursdays as 'work-from-home days'. And then for the other three days of the week, the core hours are from 11 a.m. to 3 p.m.
To keep employees motivated and passionate about their roles and the company they work for, provide opportunities to work from home or flexibly. Work-life balance is increasingly becoming an important factor in employee satisfaction.
5. Corporate culture evaluation meetings

Finally, instead of trying to guess what matters most to your employees, why not involve them in corporate culture review meetings?
This makes them feel included and you give them more opportunity to shape the culture of the company.
Don't worry, you don't lose authority. This should be treated as a fun exercise, an open discussion about the fundamentals of what it means to them to work for your company.
according to Ultimate Software 75% of employees would stay longer with an organization that listens to and addresses their concerns. Your responsibility as an organization is to find out what it is they value. This is what should shape your culture – the people themselves.
In summary:
The best way to motivate your employees is to make them feel valued, included and responsible. They should be rewarded for their efforts and reminded that there is room for growth. The foundations? Here are 8 factors to always remember:
Communication
Cooperation
Transparency
Leadership
Positive feedback
Reward
Responsibility
Growth
If you focus on these 5 ways to motivate your employees, there's no reason why you couldn't build a company where your workforce is entrusted with the vision, values, mission and environment in which they should operate and excel.
By providing them with frequent communication, acting with integrity and consideration, and giving them a voice, the passion and motivation you seek within your workforce will always be palpable and the respect reciprocated.
Getting started with online recruitment?
Download the free e-book immediately Found it! 43 online recruitment tips for website, content and social media.