Leasing a car as a self-employed person in times of corona: is that smart?
The corona crisis is leaving deep marks in every imaginable segment of the economy. The fact that the number of bankruptcies in 2020 was historically low is therefore only the calm before an inevitable storm. Once all Dutch people have been vaccinated, the ICUs slowly empty and the hospitals can run at normal capacity again, then the real storm in our economy will begin. Almost every entrepreneur is currently trying to look ahead: what will the world look like 'after corona'? That is a fundamental question whose answer has an impact on many business decisions, not only for large companies, but also for independent entrepreneurs.
Mobility in corona time
Mobility is one of those business topics where a lot is currently changing under pressure from the corona crisis. Mandatory working from home, having to (partially) close your company and not being able to come into physical contact with your customers, all of this has resulted in a drastic decline in the demand for mobility, and with it the demand for lease cars, for example. But will that remain the case in the long run? For example, how do you respond to this as a self-employed person? Is it still wise to lease a car or company car, and if so, what are the good options?
Lease policy for large companies under scrutiny

The mobility issue is currently an issue for almost every large company in the Netherlands. This concerns both multinationals with thousands of employees and companies with a few hundred employees. This mobility issue is understood to mean: how mobile should our employees be or become after the corona crisis and what does it take to achieve this?
For example, many companies have already sold office buildings in order to prepare for a future in which more people work from home on a structural basis. This makes it less attractive for many employees to take out expensive public transport subscriptions.
But the future also probably looks different for employees who do not work in the office, but often work for customers and/or partners at home and abroad, for example. Companies worldwide have the capabilities of working digitally and meetings and will be less likely to spend a lot of money on flying over staff if it can be avoided. In addition, under pressure from the current crisis, these possibilities for remote collaboration have also been developed rapidly.
Ultimately, mobility issues have a major impact on, for example, the lease fleet of large companies. Leased cars are currently standing still, but the monthly charges continue. But buying off lease contracts and disposing of all cars, is that useful with a view to a world after corona?
Mobility is 'just' important again

We may not be able to imagine it now, but mobility will simply become important again in the near future. The word 'normal' does not mean that everything will go back to the way it once was, but as soon as it is possible again, entrepreneurs will immediately want to use the benefits of being able to visit customers, collaborate on location and physically meet suppliers or other parties.
It is important to keep that in mind and not to blindly label everything that has to do with mobility as obsolete. The moment immediately after the corona crisis will be an important moment. As soon as government support disappears, many companies will still lose out and find themselves in trouble. This is of course not a pleasant prospect, but also an opportunity for entrepreneurs to distinguish themselves. Whoever responds best at that moment can emerge victorious and avoid the malaise. Mobility is part of that.
And leasing for the self-employed?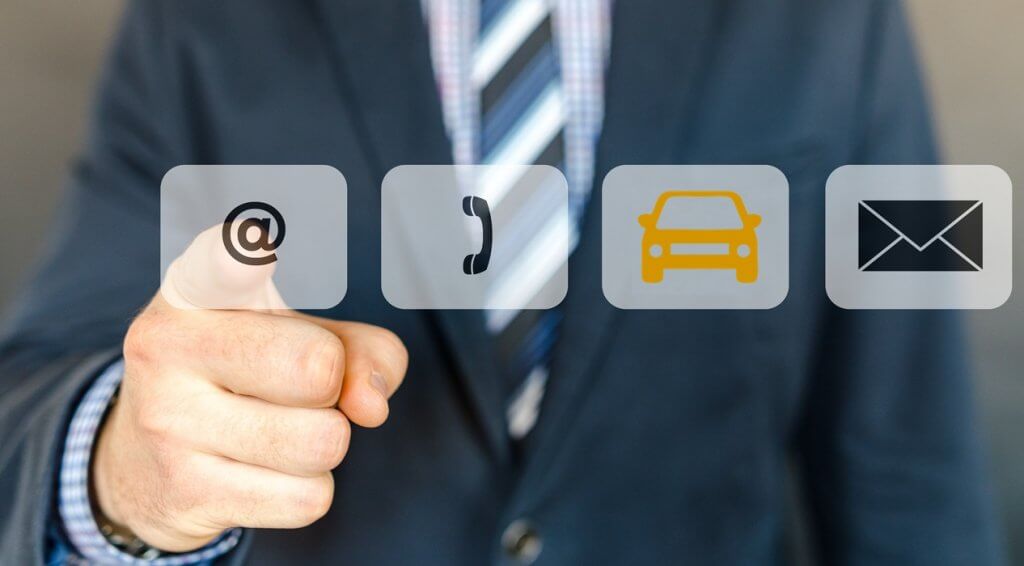 If you, as a self-employed person, get out of your car and focus entirely on working from home, now and in the future, you may just be putting yourself behind your competitors. After all, once today's restrictions have been lifted, you will be the one who is not mobile and who cannot easily reach (potential) customers.
It is therefore not surprising at all to focus on mobility, for example if you are now starting your own company. After all, that can give you the head start you need after the corona crisis. It is important now to sort out how you want to conduct your business in the future.
Buy or lease
An unexpected consequence of the corona crisis is that the purchase of a car has become more expensive. While you would expect that lower demand would lead to lower prices, the opposite is the case happened.
This has three causes:
Many commuters have bought a second-hand or even new car in order not to have to use public transport during the corona crisis;
The low fuel prices and the absence of traffic jams have made driving more interesting than before;
Factories of car manufacturers have also been (partially) closed and were able to produce less.
Higher prices, therefore, and not immediately a much lower demand. If you, as a freelancer, expected to be able to buy a car or company car for next to nothing in these times, you will be disappointed. That is why business leasing has become a bit more interesting than it already was.
The different lease options
In that context, you have roughly three options, where there is not much difference between leasing a car or a car lease company car (zzp):
Operational lease
financial lease
private lease
The differences between these forms include who owns the car, the content of the lease (whether or not to have to pay maintenance/tax/insurance, for example) and whether there is a mileage limitation.
Short lease limits the risk
Regardless of which variant you ultimately choose, there is a fourth option that is especially interesting for (starting) freelancers: short lease. Now the term short lease says nothing about the type of agreement – often it is a form of financial lease – but it does say something about its term.
Most traditional lease contracts have to be concluded for five years. In addition, there are a lot of conditions, such as being able to submit several years of financial data, that you must meet in order to conclude such a contract. Short lease offers a solution mainly to self-employed persons who either cannot meet these conditions – for example because they have just started – or who do not want to be tied to a contract for sixty months. Short lease is slightly more expensive than traditional lease forms, but the flexibility makes up for it. In addition, the following always applies: all VAT paid is deductible.
What kind of car to lease?

If you then decide that, even during the corona crisis, it is actually quite smart to lease that car, then the following question arises: what kind of car should it be? This of course depends entirely on your needs, the way in which you will use your car or company car and also on your personal preferences.
The most important consideration is whether you are going to lease a used or new car. Used cars are much cheaper to lease and the possible addition percentage is often lower than for brand new cars. On the other hand, newer cars are more fuel efficient, so if you drive a lot of miles, the difference in costs can be smaller.
In addition, you have to consider whether you want a petrol car, a diesel car or perhaps a petrol car electric car lease want. A lot changes every year, especially in the field of electric driving. Addition percentages also fluctuate enormously, so read carefully and be properly informed about this option. If you make smart choices, you can also find great deals here in 2021 and ensure good mobility as a self-employed person in an affordable way.