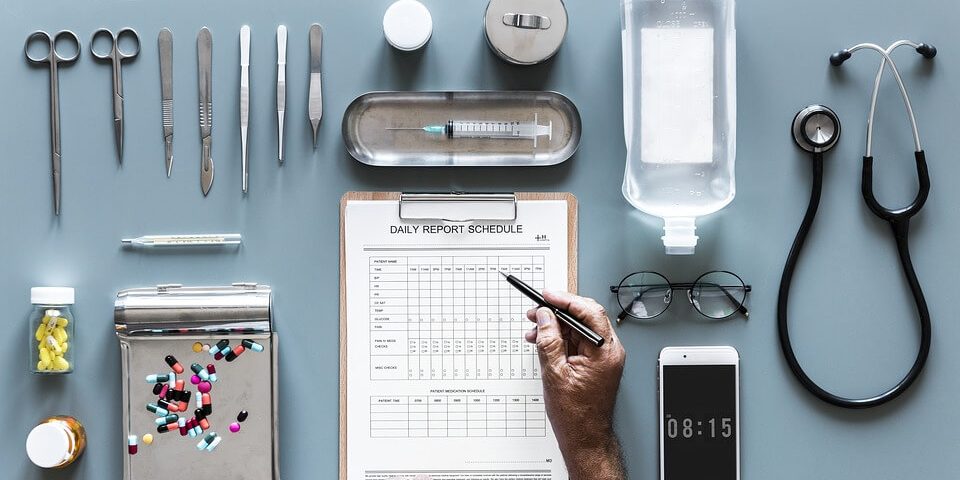 Do you want to compare health insurance policies as an entrepreneur? 7 handles and tips
One by one, health insurers are announcing their premiums for 2020. The average rise average is 37 euros. Your health insurance premium will therefore be around 3 euros more expensive per month. Changes occur in both the basic insurance and the supplementary insurance. You have until December 31 to switch. From November 12 you can compare health insurance policies again. How do you find and choose a cheap health insurance policy that offers what you think you need? In this blog I provide you with handles and tips.
I understand that you, as a self-employed entrepreneur, have something else to do other than the advantages and disadvantages of sensible choose health insurance, but take some time for it. It can save you money. Moreover, it is not unimportant that the health insurance policy that you choose and pay fits in with your style of life and expectations regarding the medical or dental care that you think you will need in 2020.
New premiums, new handles
Why should you consider this? Health insurers not only adjust their premiums annually, they also make new agreements with general practitioners and hospitals and adjust their supplementary insurance policies. They are either less extensive or more expensive. The additional dental insurance in particular is under pressure. It is therefore always worth checking whether your health insurer will offer the expected value for money in 2020 or whether you are better off by switching. That is possible until the last day of this year.
7 handles and tips when comparing health insurance policies

The pillar under your health insurance is your basic insurance. You can extend this to measure with additional insurance. Go for the offers for one health insurance in 2020 compare, ask yourself the following questions:
Does the basic insurance cover all care that is relevant to me and my partner / family members?
Am I free to choose my healthcare provider and do I want to be that, although that is usually a bit more expensive?
Exactly how much will I be reimbursed if I opt for insurance based on healthcare contracts (no free choice)?
What can I save by increasing the legally determined deductible (€ 385 per year in 2020)?
What is the likelihood that I will incur costs for the physiotherapist, dentist or new glasses and how can I insure this responsibly?
What do other customers say about their experiences with their health insurer when it comes to customer friendliness and quick payment?
What about accessibility, accessibility and ease of declaration?
Cheap health insurance versus realistic price-quality ratio
When comparing health insurance policies, it is tempting to focus on being as cheap as possible. Realize that good care is essential and that nobody can predict exactly what you will or will not need. Care can also affect the continuity of your business activities. Consider the risk of waiting times, but also unexpected costs that could endanger your liquidity. They are arguments to insure you properly, at a realistic price-quality ratio.
At ZZP Nederland you can participate in a collective health insurance policy. It can always be interesting to compare the associated advantages and disadvantages with an individual health insurance policy. The question is whether you are spending more advantageously. Minister Bruins of Medical Care has reduced the discount on collective health insurance in 2020 from 10% to 5%.
Combined health and income insurance policies
The health insurance policy is currently the only insurance policy that you, as a self-employed person, are obliged to take out. That self-employed people are not a fan of compulsory insurance has been demonstrated in recent months by the fierce resistance to government plans for compulsory disability insurance (AOV). The plans seem to be off the ground for now. This does not alter the fact that it is worth taking a look at the combinations of health and disability insurance policies that insurers are increasingly offering. For when you not only care for your health, but you too income risks want to cover well.