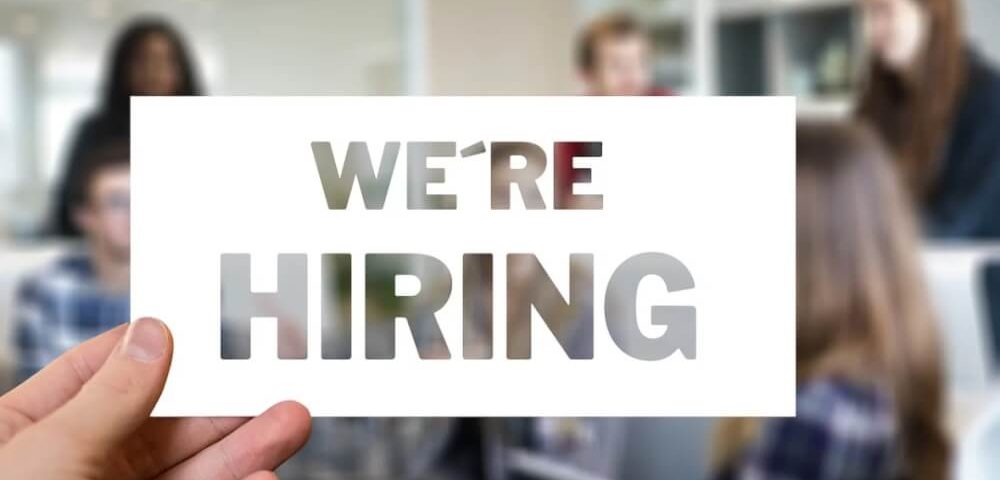 Engaging an employment agency as an entrepreneur: a sensible idea?
It is now no secret that finding suitable, qualified and high-quality personnel in many sectors has become increasingly difficult in recent years. Unemployment is now in the Netherlands minimal, which means that the supply of job seekers in the market is tight. Many entrepreneurs also notice that vacancies within their company are sometimes open for months. With this knowledge it is becoming increasingly interesting to engage an employment agency to fill the vacancies professionally. But is that a wise move?
Recruiting is a profession
why would you recruiting after all, if you can do this yourself? It is important to realize that online recruiting has increasingly become a profession in itself in recent years. Finding a suitable employee does involve a bit more than posting a vacancy online and then waiting for the phone to ring. After all, you want a match between candidate and employer. And such a match means not only a pleasant job interview, but a fruitful long-term collaboration. Being able to estimate whether that is possible, that is the art of recruiting.
Advantages of recruitment by employment agencies
An employment agency focuses on mastering that art in detail. When you start working with such an agency, you ensure that you have a selection of candidates that actually fit your company. This is based on personal profiles that have been carefully created. Such a process takes a lot of time at an employment agency; time that the average entrepreneur does not free up for an application procedure.
Most employment agencies have offices throughout the country and therefore know the region where you need people well. For example, are you specifically looking for candidates for vacancies The Hague, then it is useful to contact an employment agency in that city as well.
Thirdly, engaging an employment agency is also a logical move if you put yourself in the shoes of a candidate. Anyone looking for a job does not haphazardly scour the websites of various companies in the region looking for vacancies. No, you register with an employment agency and continue from there. If you are not known there as a company, you will miss out on a lot of candidates.
In fact, there is only one drawback to engaging an employment agency: it costs money. After all, recruiters don't work for nothing, so of course something gets stuck on the bow. With all the advantages in mind, however, the vast majority of entrepreneurs see this as an in-depth investment for their company.
The battle for the best candidates
Is a simple registration with an employment agency sufficient to get an endless stream of good candidates for your vacancies? Of course not, because the registration is only the first step. Only then does the battle for the best candidates begin. Fortunately, an employment agency is happy to help you with a recruiting strategy that suits your company, but you will also have to invest some time and effort in this yourself, as practice has shown time and again.
'Knowing what kind of candidates you are looking for is already a good starting point'
"Sometimes employers come in with a very brief list of requirements, only a certain level of education and an x number of years of work experience, for example," says Angelique Knegtmans-Buschman, Recruitment Consultant at Manpower employment agency Municipality of The Hague. "The trick then is to first work with such an employer to draw up a good search profile. What are you actually looking for in your new employee? What does your company profile look like? Knowing what kind of candidates you are looking for is a very good starting point. And in the end, those are also the employers that you can match with good candidates. The best candidates often know very well what they want. If you can offer that substantiated, it helps enormously in realizing a match."