Baby steps in online marketing for the self-employed
Guest blog by Angelo Spiler from Graphic courses.nl
It is not surprising at all if you ended up on this site in a similar way as I did. And that you recognize yourself in my own search in the field of SEO and link building. That is why I would like to take you along on the basis of a personal story because the next steps have been taken in the meantime. If you have landed on this website as a freelancer with little or no online marketing experience, read along with me to avoid the (painful) bumps I encountered myself…
To briefly introduce myself: I am self-employed and have been leading an adult education course institute for three and a half years now. Like most self-employed people, I think I have mastered my own profession and accounting is already a reasonable task that I partly outsource. In the first year, marketing myself and my company (customer) was still under the motto: "my professional knowledge and beautiful website will ensure sufficient clientele…"
How could I ever be so self-righteous and blind! At the moment I am convinced that 95% of all self-employed people does not get any further from the ground because of the same limited view and attitude! Expertise and a beautiful website are extremely important, but without a good and clear marketing strategy just as barren as the Gobi desert. They are conditions for success but they do not guarantee success!
Online marketing as a third condition

My institution only started to take off somewhat when I went down the advertising path of advertising on Facebook and on Google. I hired a smooth company that helped me with keywords and Adwords campaigns. Not hindered by any knowledge, I threw in a lot of money and occasionally found myself in the first three (paid) search results in Google. But what I noticed was that these 'third parties' had no understanding of my own courses and therefore with the wrong advertising texts showed up or with wrong lesson locations. They were actually just as blind to my field as I was to online marketing!
Despite this, the efforts of this smooth company were quite successful, but I spent so much money on it that I stopped after setting up the Adwords campaigns. After all, the foundation of the house had been laid and I could not and did not want to put more money into it at that time.
'No one knows your market better than you do'
To enrich and supplement Thomas, from Bloeise, responds to Angelo's experiences.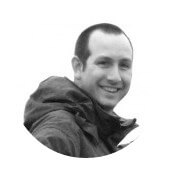 "One entrepreneur keeps all his costs as low as possible (as I did in the beginning) and the other entrepreneur immediately has the space to invest. Advertising is ideal to get your business going. You are sure of attention for your product or service and you can focus nicely on interaction with your ad, clicks and conversion on your landing page. What Angelo cites is the translation to your market. Most online marketing agencies are not specialized in your industry and therefore do not know exactly how your market works. You will have to pay the tuition fee of that agency, unless you are very active in the implementation and implementation. After all, you know your own market best: which advantages count heavily for your target group, the purchasing objections and determining emotions."
Blind and self-righteous again
I think my business could survive just by following this paid strategy. You should know: Almost 2000 euros per month in the deep Adwords (now: Google Ads) pockets of Google for such a small freelancer like me! I knew that my website was nowhere to be found in the organic search results, but wouldn't everyone just like me click on the paid ads at the top? So no! Again I had taken myself as a starting point and hadn't looked at the statistics. It was bittersweet to learn that more than 50 percent of clicks go to organic results. The trail of SEO, DA, backlinks, affiliates, (sponsored) blogs and influencers! What did I know? Nothing! It requires a real effort to also focus on this second track of online marketing.
Dare to invest

The matter was again far too difficult for me, so I wrote a job posting for three months on LinkedIn: "SEO man/woman wanted (16 hours a week)". Generating backlinks was my main goal and so not only homepages but also platforms like Hulc and LinkPizza came along. There you can find bloggers who, for a fee, write a sponsored article with a link to your website. After two months of struggling, I was 10,000 euros poorer and ± 20 valuable backlinks richer. The crippling thing about this was that 8,000 euros was intended for the SEO man/woman, while I wrote all the sponsored articles myself and also communicated with the bloggers about the delivery, conditions etc. A day job! Given these sums of money to me and my gut feeling that the SEO guy didn't share my view of efficiency, I stopped outsourcing early. And you know what's so special? It's not those few backlinks that helped me much further, but the learning process! Those two months have passed invaluable, new knowledge to be able to get started yourself! And that's why I now and then hire a (different) SEO man as a trainer/coach/source of information if I run into something again.
'Focus on your learning process'
"When I started my own business, I thought I knew it all in terms of marketing. Before that I had been head of marketing & communication. But in the practice of your own company, it all works very differently. You have to learn to adapt your knowledge and experience to a different target group with a different need. That requires a different approach and you have to experience it yourself and learn it in practice. I think Angelo's approach is very strong: strengthening your own learning process with the knowledge and experience of a specialist. I do this myself: for the really heavy link building, for example, I sometimes ask my cousin Sjoerd for his insights. He does this 100% of his time, for me it is one of the many tasks as an entrepreneur." – Thomas
Step-by-step

And so I progress step by step. Sometimes two steps forward, one back. Slowly but surely you will discover resources, tools, platforms and new partners that will help you further. It is the same as with business partners or staff. One simply fits better with your way of working, feels better what you want, what you need. Or is just a harder worker. Let me close this guest blog with a few resources, tools, platforms, and new partners that have come my way over the past three months. Hopefully it will help you too.
Resources
Write or have blogs written. Look for websites that are open to blogging from you or that want to write about your topic. Think big. I have already blogged or had blogged on lifestyle websites, mom websites, technical websites, marketing websites and artistic websites. Because on all these websites it was possible to make a connection with my own field: graphic design. Examples:
blog on mommy websites: "How to make a cute birthday invitation for your kid?"
blog on technical website: "Graphic tips to make your website more beautiful."
artistic website: "Enjoying graphic design as an art form".
Tools & Platforms
Ahrefs (or MOZ or SEMrush), IMU, Hulc, LinkPizza. I used Ahrefs to research where my competitors have placed backlinks and what their authority is. A world opened up for me. On a number of those backlink websites you can also place a link, a mention, a blog.
IMU, this marketing platform gives free e-books that help you further in your knowledge of online marketing and much more.
Hulc and LinkPizza connect you with bloggers and affiliates. This can be quite expensive, but of course they provide quality backlinks that can also generate new contacts.
New partners
An SEO man who pays me 4 hours a month, updates me with knowledge about all the roadblocks and obstacles I encounter in the field of online marketing.
Many bloggers who have posted a sponsored article of my hand or who have written an article with a link to our website. These are probably not long-term contacts, but they are a good basis for quickly doing business again later.
A single website or blogger who is interested in content and where the collaboration takes place (in the first instance) with closed stock exchange. This is also nice to experience, because it creates trust that can ultimately yield much more than someone who somewhat sells his soul (namely a backlink or affiliate link). For example, I agreed with Thomas to write a guest blog without promoting my company because my experience with online marketing is much more interesting for his target group and therefore for him. What does it get me then? In this case, have fun writing (because different than usual) and a backlink! handshake!
'Go for the long term'
"Angelo shares very practical SEO tips here that anyone with a website can benefit from. Working together is very important to me. Especially when you start with SEO, you will notice that it can be quite a fast world. Google changes regularly and with gray or black hat methods you can quickly achieve effect in the short term. Most contacts are one-time. However, if you go for long-term success, certain things will fall off on their own. Bad content, for example, written for Google but not for the reader. With that you still get SEO traffic, but really no conversion. Pleasant cooperation means that you can also call on someone later, and he or she on you. For that you have to focus on a win-win situation. As far as I am concerned, that is the basis for a successful company." – Thomas
Finally
Let me conclude with a tip: as a freelancer, don't hire external expertise too quickly, don't completely outsource it too quickly. Because you will notice that such an expert does not understand your own field. Bummer. Of course, this also depends on the available time. As an alternative, choose a coach or professional who suits you and who regularly transfers his knowledge to you. Schedule sessions to brush up on. And yes, for this knowledge you will also have to invest in time and money. But completely outsourcing the work can cost you a lot more, while you don't have a grip or good view of the matter. And I can tell you from my own experience: not having a grip on the matter usually produces a very unpleasant feeling! And once learned, marketing turns out to be largely repetitive work, such as finding and making new contacts, writing articles and keeping statistics. Well, you can already do that as a freelancer, right? Good luck!
Guest blog by Angelo Spiler from Graphic courses.nl