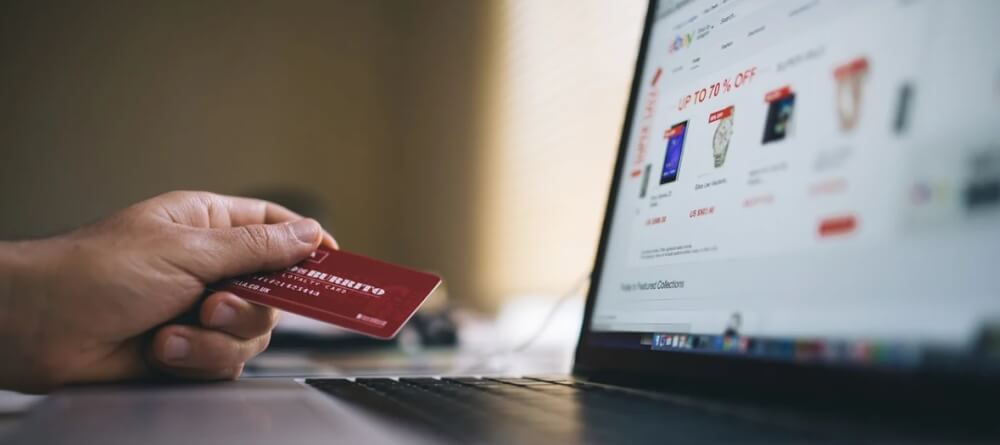 Black Friday & Cyber Monday in the Netherlands: this is the state of affairs
Black Friday and Cyber Monday, two typically American phenomena that have nestled in Dutch culture in recent years. In the US, the two "shopping days" fall around Thanksgiving weekend, when almost all Americans are off and buying gifts for their family, friends and loved ones. The busy days in the shopping streets and the web shops have gradually become a tradition.
But how popular are Black Friday (the Friday after Thanksgiving) and Cyber Monday (the Monday after the weekend) really in the Netherlands? Do they really catch on and take root in our society, or will we not be talking about them in a few years? Opinions are divided on this, although the general tendency is that these commercial theme days here to stay to be.
Black Friday vs Cyber Monday

Traditionally Black Friday the busiest day in US stores. We are talking about physical stores. People are free and shopping for gifts and offers, and because the month of December is just around the corner, many consumers are also already doing their Christmas shopping. Like the French highway has Black Saturday, American stores have Black Friday.
Cyber Monday is a "created" phenomenon on the Monday after the Thanksgiving weekend. The Cyber Monday phenomenon encourages people to shop online, for example by offering free delivery on all orders.
The separation into offline/online is of course not so rigorous in practice. There is also plenty of online shopping on Black Friday and all stores are open on Cyber Monday. You often see offers that apply throughout the weekend, sometimes even up to and including Christmas. The fact that online spending is increasing every year – this year even explosively as a result of the corona crisis – is proof that a fundamental difference between the nature of Black Friday and Cyber Monday is increasingly fading or even disappearing. They are now both busy shopping days on which great discounts are offered.
New holidays in the Netherlands

But what about in the Netherlands? A few years ago, you heard next to nothing about Black Friday. That actually makes sense, because the Dutch don't celebrate Thanksgiving. Still, Black Friday is gaining ground and becoming a phenomenon, because we do celebrate Sinterklaas at the beginning of December and are therefore busy shopping for gifts and other offers at the end of November.
Black Friday has come to the Netherlands, partly because of the influence of international concerns, but also for commercial reasons. In 2020, almost all major retailers and e-tailers are participating, from MediaMarkt to Bol.com and from Rituals to HEMA.
This success has positive sides, but also a downside. Sure, you can score great deals on Black Friday and Cyber Monday and thus save money on your Sinterklaas and Christmas shopping. However, practice shows that an important part of the discounts offered are not discounts at all, or that products are not priced more favorably than at previous times. The most important message to consumers is therefore: do not be distracted by large signs or banners with percentage discounts, but look carefully at what you pay and whether that is really such a good price.
Amazon and the future

This year, Black Friday and Cyber Monday may get an extra boost, because for the first time Amazon is active in the Netherlands during those days. Amazon has almost turned these kinds of days into art – witness the self-invented annual Amazon Prime Day, on which Amazon Prime subscribers can take advantage of additional discounts – and so will eagerly take advantage of its growing popularity.
Whether that will come to fruition at all remains to be seen. Amazon may have gained a reasonable foothold in the Netherlands, but the figures are not yet groundbreaking and the group is by no means the market leader. However, Amazon is expected to grow significantly in the Netherlands in the coming years, which in turn acts as a flywheel for trends such as Black Friday and Cyber Monday. In addition, there is now a rumor that Amazon will bet extra early on Black Friday (October 26, reports Tech radarra) and thus have the longest Black Friday ever. In addition, the e-commerce giant comes with offers that also apply to non-Prime members.
Conclusion: we are far from done with these kinds of days, and for the avid shopper that is of course only beautiful. If you hate busy shopping malls, full parking lots and billboards full of advertising, you can feel free to contact us at any time webshops rightly so, with usually exactly the same discounts. For retailers and web shops, these new holidays offer additional opportunities to end this year on a more positive note.