Clear content – B2B content marketing from Den Helder
Bloeise offers content marketing services from Den Helder for national B2B parties. Our focus is on content creation in the form of texts for websites, blogs, white papers and landing pages. In addition, Bloeise supports with content strategy and content promotion in the form of SEO advice, link building subscriptions, SEA campaigns, social media and facebook advice. In short: everything to get the maximum value from your content.
Vision: it starts with content
Marketing today is heady. Consumers rely more on recommendations from friends or family than on branding. In B2B, 52% of the buyer goes through the customer journey before there is any contact with the supplier. Sharp content makes the difference. Whether it is to work on brand awareness and thought leadership in the upper funnel with LinkedIn blogs, practical white papers in a marketing flywheel or a completely new website based on the online search behavior of your target group. Without a good story, you lose the attention of your customers and search engines. Content feeds the engine of your marketing machine: landing pages, the newsletter, nurture emails, social media, online advertisements. Whatever you want to achieve, it starts with content.
Mission: grow online
Bloeise supports companies in their online growth with content. We help develop an online vision and respond to new opportunities.
History of Bloeise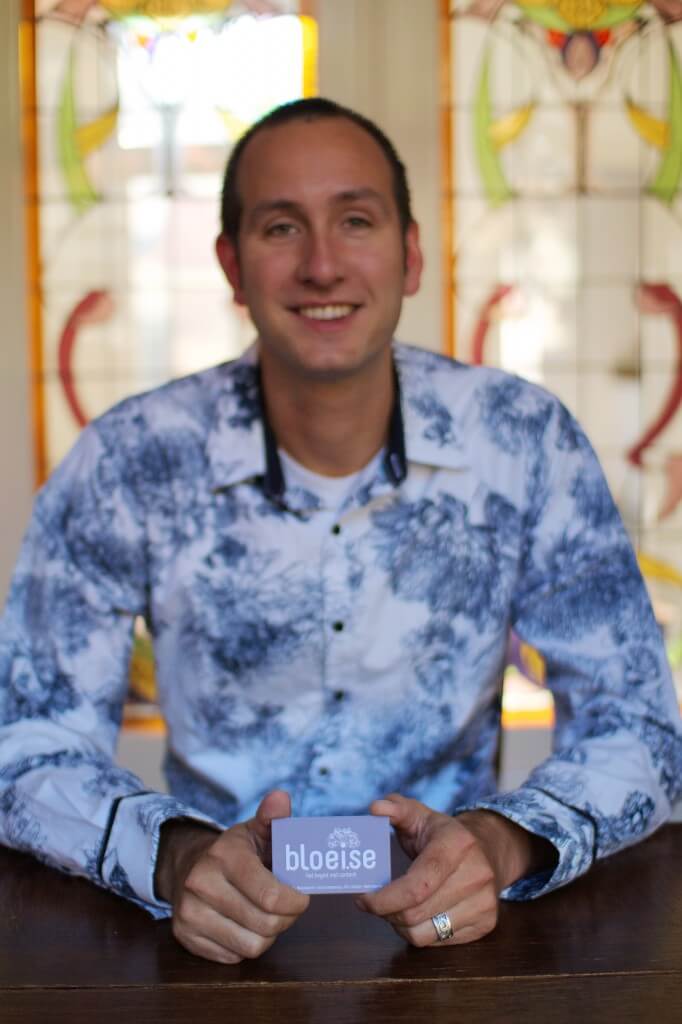 Bloeise started in April 2011 as a part-time company by Thomas Lapperre under the name Bloeise communication. At the beginning of October 2013, he left his trusted job as Head of Marketing & Communication at VVV Texel and started completely for himself. As an entrepreneur, Thomas has learned a lot from other entrepreneurs, especially through Jong MKB Noordwest. He first started blogging at Dutch Cowboys and later also paid at Emerce. His clientele slowly started to transcend his own network. He was used by Ihitro (now called Smeders) for their clients for press releases and texts. Other agencies followed, also for Facebook Ads, SEO, content marketing, Facebook marketing and Google Adwords. From the beginning, Thomas also gave workshops on social media and Facebook as a marketing tool.
Bloeise is located in Den Helder: a beautiful port city surrounded by the sea and with a rich maritime past. Bloeise supports Den Helder with the Facebook page Love Den Helder. Since February 2015, Thomas also partially lives in Bulgaria. Bloeise works well with all kinds of freelancers, agencies and their customers: we do everything online. More and more guest bloggers appear on the Bloeise blog, and Bloeise now also offers an online course for B2B blogging. As of March 2016, the Bloeise website is a content platform on which we provide marketers and entrepreneurs with extensive information about marketing, trends and entrepreneurship.
also watch Bloeise in the news.
Thomas Lapperre
To be effective, your content has to tick all the boxes: quality, fits your brand identity, connects to the interests and needs of your target group, supports your marketing objectives and is delivered in the right form and through the right channel. This not only requires a thorough content marketing strategy, but also continuous measurement of the effects and adjustment accordingly. For most companies, this is where the biggest turning point lies: content marketing is shifting from short term to long term as a result.
Thomas Lapperre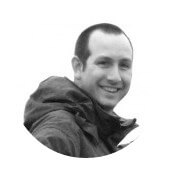 Entrepreneurial diploma obtained at Horizon college
Nima-A Marketing + Nemas Marketing followed
Worked at IBM in Dublin in 2000 (Telemarketing agent + team leader)
7 years E-business advisor at Wholesale Vegro (later: Solar)
Nima-A communication achieved
4 years head of marketing & communication at VVV Texel
6 months content marketer at SnelStart
From October 2013 full-time entrepreneur with Bloeise
Blogger at Emerce, Dutchcowboys and Frankwatching.
see my LinkedIn profile, before connecting please provide a brief explanation.
Bloeise core values
Content. A good story conveys knowledge in a clear way. For that we need to know what we are talking about. The best way to do this is through a telephone interview with an expert. With a business approach, we ask the questions that the target group would also have: what exactly is it? Why is it important? How do I determine if this is interesting?
Added value. Nice, that content, but it also has to yield something. More traffic via Google, leads and registrations, sales and hard turnover. Bloeise therefore offers additional services, such as website analysis, keyword research, link building, content promotion via online advertising and personal marketing advice. We think along with you about reusing content, setting up a marketing campaign and achieving your goals. The success of our customers is our success.
balance. The world does not stand still, it is a continuous search for balance. Between work and private life, cool jobs and repeat work, different branches and types of customers, commercially and substantively. By taking balance as a core value, we recognize that responding to change is crucial to staying in business. And just to keep it fun.
Content customers
Bloeise provides content for renowned full-service agencies such as Osudio, Dept, Label A and Booming. As a ghostwriter for Emerce, Thomas writes for Emerce itself, and for its clients such as Adgoji, Ternair, Optimizely and Connectthedots. In addition to martech, we also master the subjects ICT (QS Solutions, IT3S) and financial (Triple A Risk & Finance, Koopman & Co, Deloitte).
View Bloeise references.
Partners
Bloeise is currently actively working with the following parties:
Do you also want to collaborate? Contact me for a cup of coffee and an introduction!
Bloeise
"Werkze!" We say in North Holland, which is Dutch for have a good time working. Have fun blooming online. Blossom. Bloeise. Success with online blooming.
In the beginning, the company was still called 'Bloei Communicatie', but Bloei was already used as a name by a number of other companies. We have taken up the challenge of a company name that is not immediately recognizable. So that Bloeise becomes a household name for online growth.
We started happily in 2013 with the website bloei.se. A Swedish domain, with which we tried to score well in Google in the Netherlands. So no, that didn't work. We only scored well in Sweden for Dutch keywords. So the switch to Bloeise.nl. For a long time the logo still had the dot "Bloei.se", while we have been saying Bloeise for years. As of 2020 we will officially throw out the point.
Leo Vroman – Bloemse
The name Bloeise is therefore a wish in an imperative form. In retrospect, it was not even a unique word: poet Leo Vroman already used it in his poem A view of eternity:
"….
And write poems again and again
to stay a little after my death,
such as infertile rose seed
believes it will last forever?
That cannot be wisdom, because
every one does that bloom plant."
Melanie du Toit – Bloeise
Painter Melanie du Toit from South Africa made the work: Flower Lane.
inflorescence
The Dutch sonianistic writer and publisher Frans Kuyper wrote in 1677 this book in which the following passage state:
If we do the least thing
And pay heed to even production
On example on the trees
It can lead us all to God:
For if you look at art,
On the jewelry
On the loveliness of the leaves
inflorescences and fruits: on the wonderful bounty
Art and caution with which they are produced.
The spelling with an extra m is quite common.