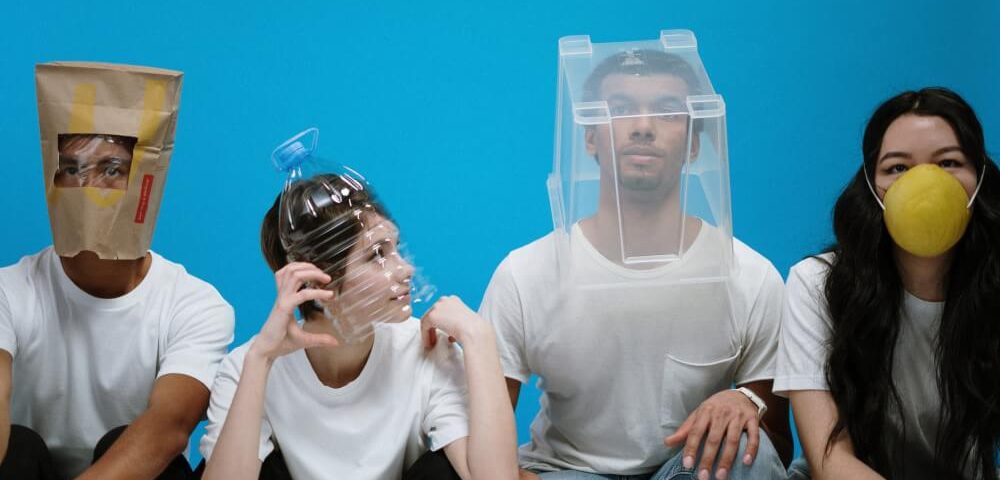 Setting up brainstorming sessions in the one and a half meter society
In the current one and a half meter society, organizations are massively looking for opportunities to continue their regular business processes. What work can be performed from home? For which activities is it a requirement that employees come to the office? How can the office be set up in such a way that people stay one and a half meters away from each other? And so on. Organizing brainstorming sessions has also become more difficult. What can you do when you want to discuss new ideas or solutions to existing problems with a large group of people? In this article we help you on your way!
Classic whiteboards are harder to use
The use of the classic whiteboards from office buildings has become more difficult. In the period before the corona crisis, people often stood around such a whiteboard, where ideas were immediately noted. Then they looked for connections between different ideas, in order to be able to group the large number of keywords. Based on the connections found, a start was then made on developing the ultimate idea or the most suitable solution. In the current situation, the use of a whiteboard is only possible when the group is limited. It can also be smart to divide the limited group of people into smaller groups. This way everyone gets to speak! For example, place a whiteboard in every corner of the room.
Online tools for a brainstorming session
In addition to using a classic whiteboard at the office, you could also organize an online brainstorming session. Many people find this much less pleasant than the sessions that were organized on location in the past. Partly due to the fact that you could see each other's emotions, that interaction was often easier, and so on. There are several tools where you can add a whiteboard to your online meeting. Among other Microsoft Teams offers this option. You can use the whiteboard in the classic way to immediately put good ideas on paper and then bundle them with other ideas or solutions from the brainstorming session.
Split groups into smaller groups

The American Zoom has been in the news regularly in recent times. Often not very positive! The company has since improved the security of its meeting tool, making it safe to use Zoom for a brainstorming session within your organization. A big advantage of this tool is the possibility to split a large group into smaller groups. You can do this with the push of a button! Where you have to perform various actions in Microsoft Teams, for example, before you can split up a group. This means that many people find Zoom a suitable tool for a brainstorming session.
Make clear agreements in advance
To make a brainstorming session also successful in digital form, it is not only important to choose the right tool. Also make sure that clear agreements are made in advance. In Microsoft Teams, for example, it is possible to raise a hand when you want to say something. By appointing a chairman who gives the floor to the various participants in turn, the meeting remains clear and works motivational for your employees.