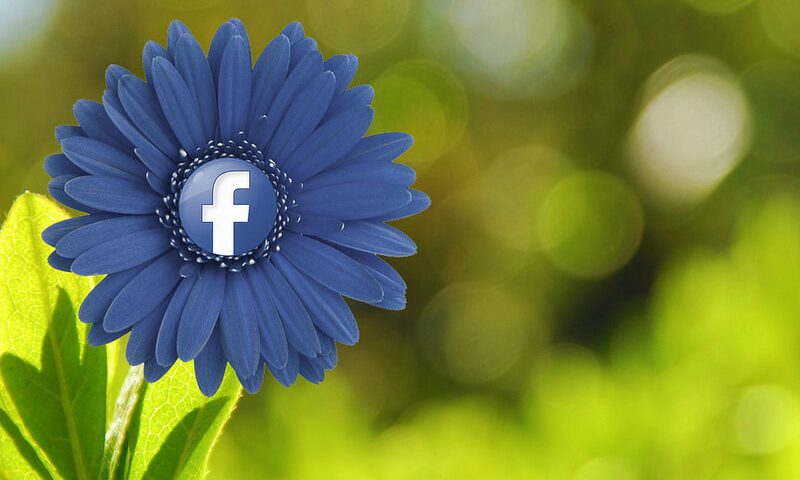 Content and the walled garden of Facebook
With 1.71 billion users, you can safely say that Facebook is helping shape the future of the internet. As anyone who does business with Facebook knows, Facebook changes and launches new services almost daily and tries out new customizations. The big line in everything Facebook does is to capture attention for ads. To that end, the company is now fully focused on collecting valuable content in its walled garden.
Entirely in line with the trends of content marketing and 'thought leadership' more and more companies are making the transformation to publishing. Even for companies that do not see themselves as a media company, the focus is increasingly on content. And Facebook sees a big role for itself in the distribution of that content.
Facebook wants all the attention
Facebook started out as the place where friends and family exchanged updates and links to interesting content. Now, Facebook is working on a new suite of tools for publishers and public figures that will bring that content exclusively to the Facebook platform and eliminate the need for users to leave Facebook:
Video: Facebook works there hard to become the video platform and knock YouTube off the throne. (sometimes too much hard) For example, the ALS Ice Bucket Challenge generated 10 billion views on Facebook and only 1 billion views on YouTube. Mobile Facebook users have noticed for quite some time that videos immediately start playing in the timeline (and you can only switch off via that little cross). And Facebook page administrators generate more reach with uploaded videos than with a link to YouTube or Vimeo. Facebook videos can now also be embedded on external websites. In addition, Facebook also carries conversations with record labels for posting video clips exclusively on Facebook.
Freebooting
To complement this recent video that takes a closer look at the somewhat dubious way Facebook is working with video. Content creators are currently poorly protected on Facebook:
Articles: This summer Facebook launched Instant Articles with which content creators can post their content integrally on Facebook. National Geographic, BBC News, MTV, and BuzzFeed are just a few of those publishers who collectively already provide thousands of articles a day on Facebook. Facebook has set up an entire team led by Justin Osofsky for media partnerships, for example with HBO (for the premiere of Game of Thrones), CNN, The Rock and journalist Anderson Cooper.
Added value for publishers
In addition to Instant Articles, Facebook also has the app Mentions launched, allowing public figures to see what fans are saying about them. And in August 2015, the app was expanded with Live: this allows public figures to share a video live with fans. Think of a Q&A, announcements or a look behind the scenes, all in real time. As of April 2016, we can also go live with unknown Facebookers, a development that Nu.nl eagerly anticipates with its app. NUlive with which you can live report of an event in front of you.
Facebook also appeals to journalists with Signal, a free tool for collecting relevant news on Facebook and Instagram. It allows journalists to track down comments, photos and videos related to news, sports and entertainment.
In December 2014, Facebook already released new tools on Facebook pages for publishers, including an extension of the targeting with interests, and an end date for Facebook posts. The statistics were also expanded with insights into the traffic that Facebook sends to websites. Interesting, considering Facebook surpasses Google this year as the number one traffic source for major publishers.
Not really new anymore 360-degree videos: spherical videos recorded in 360 degrees where you as a user can determine from which angle you want to watch. Affiliated publishers include Star Wars, Discovery and VICE. So yes, in December you can expect exclusive interactive videos on Facebook of Star Wars: The Force Awakens. Also a nice step up to the Oculus Rift that has been available since 2016.
The Downside
Facebook offers publishers an ideal path to consumers, but as David Carr described in the New York Times, there are also threats lurking. What websites did for print, Facebook can do for websites. Publishers can lose their role as destination and distributor, with Facebook determining in its own ecosystem what is and is not shown. Will Lewis of the Dow Jones also be aware of the potential loss of the deep relationship between the editor and the readers, when the content takes precedence and not the sender.
Still, not everyone sees it gloomy: The Washington Post distributes all articles on Instant Articles, primarily because they obtain valuable analytical user data about their articles.
E-commerce
Retailers are also currently leveraging content to inspire and direct online shoppers to their site, such as a Wehkamp earlier this year. Reason for Facebook to also retailers tempt them to share their content with Facebook. As an experiment in North America, the Facebook app is being expanded with a special buy section, and with a new ad format, consumers can look in the catalogs of retailers. This also makes Facebook a destination for online shopping, albeit with an emphasis on inspiring. The final purchase will be made on the retailer's website for the time being.
Consumers
Facebook is not only targeting the content of publishers, but also that of consumers with the blogging service Notes. It allows users to post a large cover photo and adjust the density of the text. Now most Facebook users are mostly consumers and not publishers. Last November, the message came that the 'like' will be expanded with several emoticons and the long-awaited 'dislike'. This in turn provides more opportunities for engagement, which is already yielding interesting data analyses.

The Facebook Page Insights have also been expanded to include emoticons, which will give publishers insights into the emotion their content evokes. MarketingLand gives here tips to use emoticons in posts.
As a consumer of content, we are increasingly at the helm of our timeline. We possess extra options to determine which person or page we see and do not see messages from.
Facebook wants to be the internet
When Facebook bought Oculus Rift, Activate Michael Wolf already stated that Facebook wants to be the internet. As the reason, he gave the assumed expectation that after mobile, virtual reality will be the leading platform. I think the conclusion is correct, but not the reason. With the enormous growth in services and content, there is less and less reason for Facebook users to go on the internet outside of Facebook. Anything you seek will be Facebook posting in her walled garden.