Content tips to keep your visitors happy in addition to Google
Guest blog by Rinske van Herwaarden van lord
Does your content go at the bottom of the sea of pulp that appears online? Everyone keeps producing web content, but luckily there are ways to make Google and visitors happy with your website. One of the things Google looks at when ranking your website is of course good content. You can think of processing the keywords for which your target group should find you and Google's preference for longer texts. I mention these two examples because many web writers go wrong with this. The need of those poor visitor is often grossly ignored. But how do you ensure that perfect balance? Read our content tips here!
First of all, do you approach your visitors well?
Let's check if your base is in order. On your website Tell your visitors why they should use your service or product. You don't do that by casually telling how fantastic your offer is. You mainly do this by matching the needs of your target group: what problem are you going to solve? Try to put yourself in the position of the visitor. Yep, singular.
Your content strategy tells you how best to approach (potential) visitors. If you haven't written this strategy out, you can put it at the top of your to do list. What is your target audience waiting for and what do you want the visitor to do on your website? Only when you have that clear, you know which content fits seamlessly with this.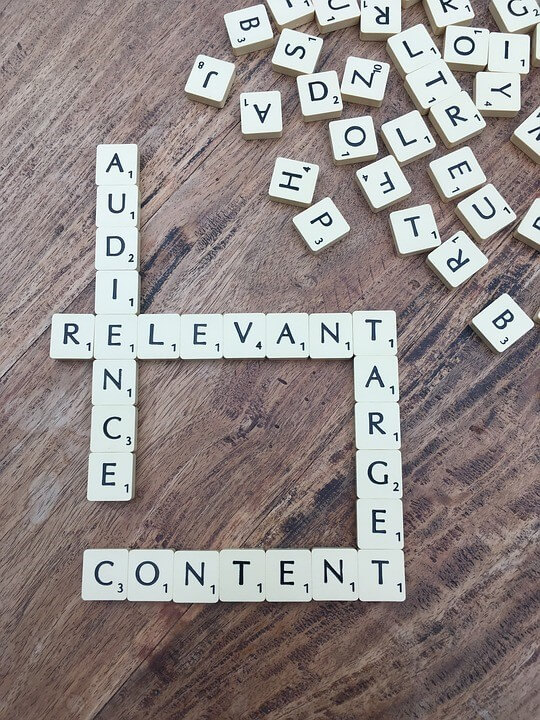 Next, push boundaries!
What Google is looking for in your content, you can find in the beautiful Google style guide. We will immediately tackle the example I mentioned of the long texts. The search engine has a preference for texts of at least 400 words. Usually longer texts score better in Google, but stick to this not too cramped stuck to. Focusing too much on length often results in web pages full of woolly repetition instead of to-the-point information. If the intention is for visitors to actually read the texts (it doesn't have to be, no), powerful texts are obviously better.
Oh, and of course you can also make web texts longer than recommended. As long as your content isn't boring, visitors will read on. For a good balance so you can easily push boundaries. Google and visitors appreciate creative excesses, as long as you combine them with your common sense.
Many writing lines that are flung at you, you can patch your boot. Later in this blog you will read writing tips to provide your visitor with the best possible service. But first why and how to make your website stand out:
Why is being distinctive again so important?
"But why do I have to push those limits?" you may wonder. Well, telling an original story sets your organization apart. If you provide unique, quality content, stand out from your competitors – for Google and visitors. In short, more people who come to your website and do exactly what you want them to do.
Web content is decisive for your online success, but so is its accessibility. Your beautifully written content is of course worth little if you don't offer it on a user-friendly website;
Content tips for a successful website
You want to serve your visitor, right? You have the solution to 'the problem'. So make sure that visitors end up on a pleasant site. A website with good content and form comes across as friendly and helpful. In other words, a good website leads to more conversion.
Readability is more than strong web texts. At a glance, the visitor must be convinced not to click away. How accessible your content is to Google and visitors determines how it is valued.
Of course you take care of a good foundation for your web content:
Use a clear website navigation. Visitors want to see immediately what kind of tent they have ended up at and what can be obtained. This also includes placing valuable pages such as your cornerstone content high in the web structure.
Add images and videos simply because people love images. Visual content, especially if you use it properly, ensures success. High-quality images often work even better than texts. The combination of image and text is of course gold.
'Is that really necessary, those 'inspiring' success stories on my website?' Yup, they really work. Be sure to add positive and slightly less positive stories, because such reviews and cases make your organization more reliable.
People don't read texts, they scan them. So make your text easily scannable. Provide soothing white space, helpful links, clear headings, and bold quotes. But again, don't apply too many frills;
Flying banners, pink text on a blue background and 100 different fonts on your website? Get rid of it! A clean and appealing end result is what you want. A distinctive house style is important here, because it provides an overview on the website and recognition of your organization.
Is your website accessible to every visitor? Make sure your website is responsive, so it can be read on any device. Also look at the size of the letters and images. You don't want visitors frantically zooming in or scrolling endlessly.
Social media buttons should not be missing, because they make your content easy to share. Shared content increases your visibility and improves your ranking, which is always nice.
Hopefully an open door, but don't forget the call-to-action buttons. Because what do you want the visitor to do again?
No writing rules, but writing tips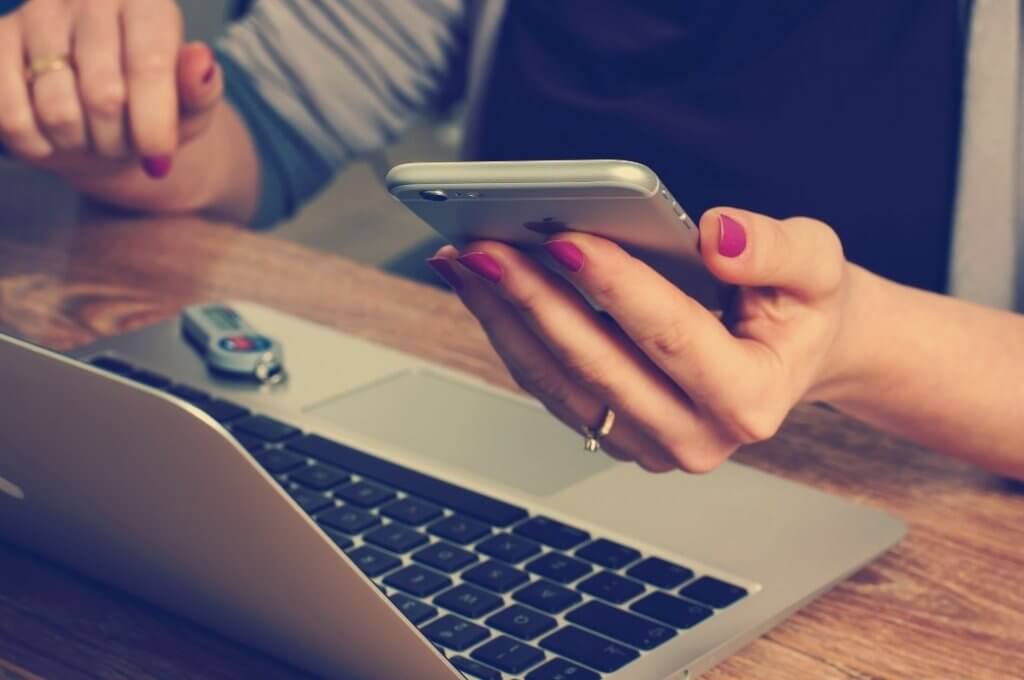 Do you want to keep visitors on your pages longer? Then these must not only be well designed, but also well written. Create with these tips content that reads well:
People like bullet points, like the one you're reading right now. Whatever always scores well, are signal words and concrete examples. Common sense and logical insight into your target group will take you a long way.
Keywords should be reflected in your web content, logical. But, they shouldn't get in the way of readability. Accessibility is key, so keep content sharp.
Add internal links to encourage your readers to continue reading. This motivates visitors to stay on the website. But don't make it too promotional Link to another page with each fart. Visitors don't like promotional talk, period.
A frequently heard rule is 'put important information first'. Visitors usually read the top paragraph first, so it must indeed provide essential information. With provocative texts, however, you can afford to play with the build-up of tension and only reveal the punch line of your story later.
Write creatively, because then you will arrive at distinctive content. But don't go too far either, because you have to continue to meet the needs of your target group. Write in a style that suits your organization, so not too stiff and not too jovial. Also write about topics that appeal to the target group: you don't want more followers, you want more customers. If your viral content doesn't offers added value to your target group, your content misses the mark.
'Jip-and-Janneke language, is that necessary?' No that is not necessary. If your target audience is in a specific discipline, you can certainly use jargon. Having to explain every concept takes the momentum off unnecessarily. But the best thing you can do is use language that isn't too complicated. Nobody finds it annoying when a text is easy to follow. So write in an active form, preferably in the present tense. You can also use short sentences and reference words without sounding like you are talking to a toddler. Then do that.
If necessary: make sure you keep Google and visitors constantly satisfied. Update your texts and add new information to stay relevant in your field.
Golden tip
Another open door, but definitely a content tip that is worth trying: ask yourself 'would I want to read this?' with your texts. If your answer is 'no', check what you should change about your website. If your answer is 'yes', mission accomplished.
With the above tips you will make Google and your visitors happy. Good luck!
Guest blog by Rinske van Herwaarden van lord
DOWNLOAD the practical B2B content plan & checklist
with this you can immediately start with B2B content marketing and sign up for our monthly newsletter.