Conversion optimization in practice: this is how you climb the conversion ladder
Conversion optimization is one such concept that pops up on its own. Your website is up and the traffic is growing steadily with the content you post regularly. You can already use Facebook and Google well, and now you have to wait for the large flow of new assignments and customers. But it stays out. And you have to fight just as hard every month to achieve your turnover and margins. What's going wrong? And most importantly, what can you do about it? In this blog you will receive a number of strong handles to turn the tide and convert your traffic into turnover. We will go into detail about this conversion optimization. In part one, we give you the most important insights to improve your conversion.
Conversion optimization means more sales with less effort. Customers who see your offer are more likely to say yes. But you don't just buy a car or a consultation. There are many steps prior to this, such as choosing to visit your site and see what you have to say. Every step brings your customer closer to the sale. It's a ladder you climb, with all kinds of conversion steps. We will discuss this in detail in this blog. So that you can immediately see: what is wrong with me? How can I ensure that there is more conversion and therefore turnover?
What exactly is conversion optimization?
Conversion optimization is a catch-all term from online marketing. It includes all activities to increase the ratio of visitors who perform a desired action to all visitors. The desired action can be a purchase, but also a request for quotation or a subscription to a newsletter. That is called a conversion, and is the purpose for which the website was set up. Increasing this is called conversion optimization, and in English it is Conversion Rate Optimization: CRO.


There are few sites where it's just about visiting and nothing more. Anyone who has a website with which he or she wants to achieve something will benefit from conversion optimization. The playing field of conversion optimization is usually the website (but can also be about a newsletter or app). There are three other numbers besides conversion optimization that are related to your final revenue. All four are:
The number of visitors to your website. If the conversion rate remains unchanged, your turnover will grow with more visitors. google is the largest supply channel for most websites; with SEO (search engine optimization) you bet on this. If you want more Google traffic, you bet on content marketing to offer your target audience a story, on page SEO so that Google finds your content and link building to rank this content higher in Google. social media, in particular facebook and Twitter, also create traffic. That traffic is only controlled by algorithms, so you suddenly get more or less traffic. With interaction and advertising you always get more traffic on social media. Advertise on Google, called SEA, is another common method of getting visitors. Where SEO needs time, you can score immediately with SEA tomorrow. Therefore, these are often together deployed.
The number of visitors converting. That's what this piece is about. Important factors are the quality of the traffic, the match between the channel from which the visitors come and the page they land on, distraction on the page, the action buttons, images, the storyline, selling points, the core message… and of course the offer. The step to the conversion is called the call to action: This is what the client needs to do to convert.
The total purchase price. Would you like something to drink with it? When someone buys, then the trick is to increase the total amount. That's possible Additional products offer, such as travel insurance or hotel room with your flight, and by impulse articles to offer. You know them from the cash register: the bar of chocolate, the discounted item or that delicious sausage at the butcher.
The longevity of the customer relationship. Think of the cheap printers of two tens. You then regularly need expensive ink. Online it means that you no longer have costs to bring in new customers. Some parties, such as a Mediamarkt for example, stunt prices in such a way that they almost make a loss on those products. But then you are inside, the total purchase price goes up, and you keep coming back.
You can easily record the first three in numbers: unique visitors per month, conversion percentage and purchase amount. Google Analytics works perfectly for that. For the fourth, you need to record each purchase per customer. In B2B this is done by default with invoices, in B2C you as a consumer are tempted to do so with a customer card or loyalty program. A good CRM (customer relationship management) package, such as Google's Vogsy for example (but there are many), combine your marketing with your customer data so that you can sharpen your marketing.
Conversion optimization: 6 key things you need to know to get started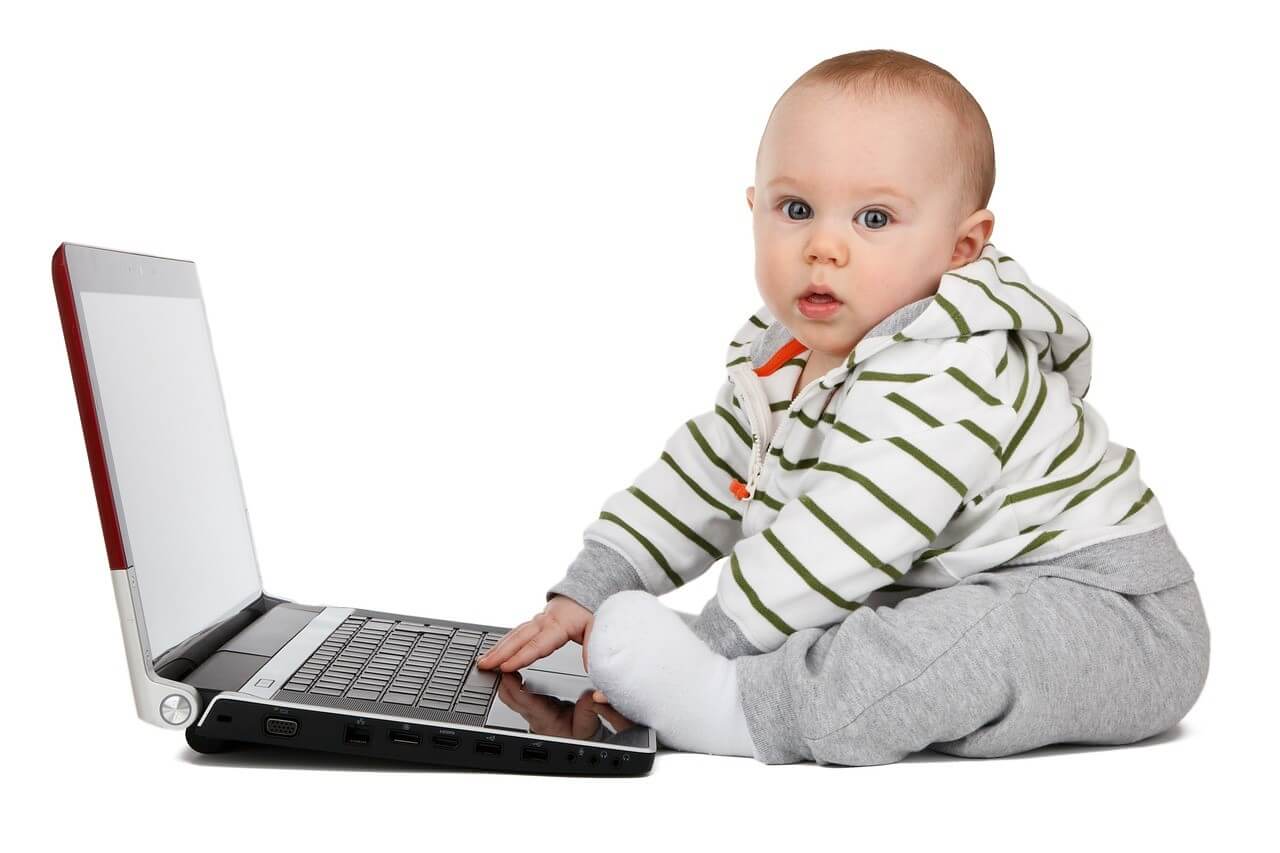 There are a lot of misunderstandings around conversion optimization unfortunately. You therefore need to have a clear idea of six things in order to correctly apply conversion optimization:
Conversion optimization is numerical. While you can easily test your ideas and assumptions with conversion optimization, you should always start from the numbers. There are no real obvious. Whether something works must therefore always be measured. The boss is not automatically right here, nor is the customer. Because what we say or think is not always what we do.
There are multiple conversions. An online store is not just about selling products. You also want subscriptions for your newsletter, likes for your Facebook page or contact requests, for example. Even viewing a product page or placing it in a basket are already conversions. Google calls this Mico-Moments and states that every contact is actually a conversion; read here further.
Quality and quantity. Quality is of course an even broader concept. Conversion optimization is all about the visit intention of the visitor (what is he looking for?) and the connection of our website to it. If your visitor is looking for apples, you should not offer carrots. On the other hand, to improve conversion, you need enough visitors and conversions to significant statements to be able to do. One purchase means nothing. Ten gives an explanation. Five hundred tells you everything. You can only count on statistics.
Conversion is about trust. And you build that trust in all kinds of ways: via a secure HTTPS url, a Thuiswinkel.org label, expert and customer reviews (read more about review marketing), an advertorial by a well-known Dutch person, customer logos, customer figures, quotes, publications and studies.
Fewer barriers, more conversion. The first threshold is the user-friendliness. Is your website also easily accessible on tablet and mobile? Does iDEAL also work well? Is the website fast enough? Together with HTTPS, speed and mobile-friendliness are the hygienic factors for Google to include or exclude your content in the search results. User-friendliness also includes clarity, navigation, font size and legibility (no yellow letters on a green background, for example). Other thresholds are different per product or service. For example: shipping costs, having to enter your credit card details for a demo, having to fill in many fields, pop-up advertising, etc.
Buying is emotion (and customers are illogical). Many things happen in the sales process unconsciously. Some things are obvious, such as that the green lock at the URL bar gives a safe feeling. Other things work quite strangely: if a doctor says it, we're more likely to believe it. Whatever it is. Have you ever booked with Booking.com? He makes use of this in every possible way: this room is now being viewed by 5 people, there is only one room left, this is the best choice, click on book and go directly to step 2, etc.
Conversion optimization comes down to testing and measuring. Even what seems logical should be tried. Because your situation may be very different. In some markets, increasing your price increases conversion, for example. Still, there are a number of things that almost always help with your conversion, so we'll cover those first. Then we will really measure.
Realize more conversion immediately? Checklist with 10 points of attention

Almost these points will always increase your conversion. For each point, consider whether this is also the case in your market and with your customers:
HTTPS: secures the website visit and increases your positions in Google.
Mobile Friendly: increases user-friendliness and your positions in Google.
Speed of the website: increases user-friendliness and your positions in Google. This includes server speed, image size, how CSS and JavaScript are loaded and more. see Google's Pagespeed Insights for free advice for your website.
Bring the conversion: without a call-to-action, the customer cannot do anything. Make sure that it is immediately clear to the customer what the intention is. Seth Godin calls this the banana on the page.
Make the page clear: no chunks of text, but headings and titles. No screaming banners, but a calm-looking page. Do you have multiple points or arguments? Use bullet points.
Not just text: Show your product or service provider. With images you give an atmosphere and a feeling. Your target audience likes to recognize themselves in photos.
Doesn't distract. So no banner for a completely different product or service. The navigation menu can also be landing page lead the visitor to the wrong topics.
Don't ask too much. For a newsletter subscription you only need an email address. If you ask for more, you increase the chance of dropping out. Everything you ask must have a valid reason. Not only for customers, but as of May 28, 2018 also because of the GDPR that protects the privacy of European consumers.
Address your target audience. You or you? What are the problems and situations that your customers recognize? You can also show and appeal to the target group with photos. Do not show the elderly when you address young people. The other way around: if you address the elderly, show photos of people who are 10 years younger. That's how they feel.
Make your page visually appealing. Comic sans, stock photos, amateurish pictures, it all does not help to get your message clear and sharp. Your visitors are easily irritated by these kinds of things, while you as a website owner have seen it so often that it is not even noticeable anymore. Be aware of your own blind spot and ask someone else for feedback.
You can now apply this list directly to your website or landing page. It's conversion no brainers or in the old Dutch way: conversion headlines. But how do you find other points to test and improve on? Don't panic, it's coming soon. First we look at how you get input from your customers.
Giving feedback: how do customers do that at your company?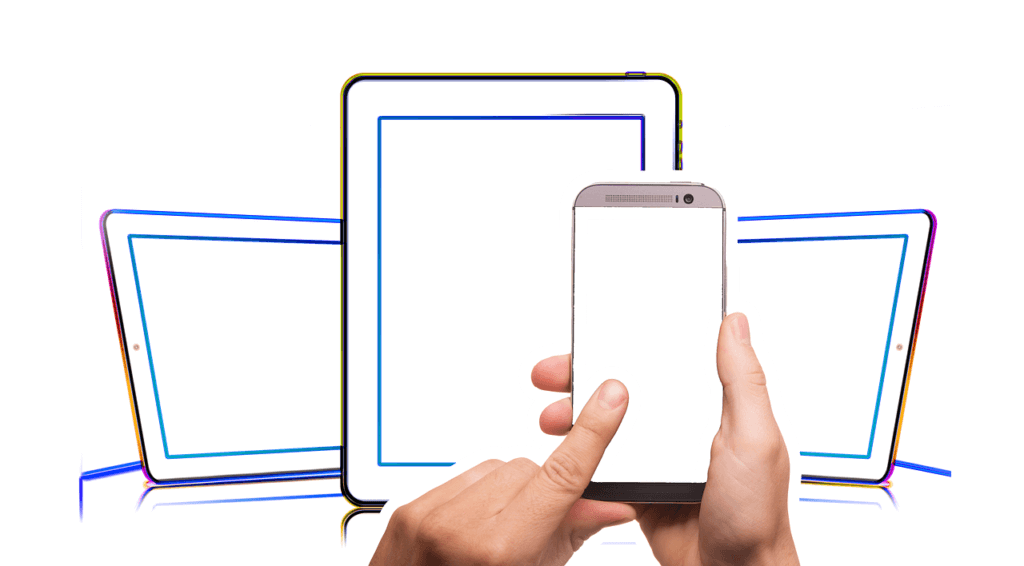 You would almost forget: behind all those numbers are just people trying to do something on their laptop or mobile! And that is sometimes difficult. Smart companies are now very interested in the experience of their visitors on their website. But I'm going now not enumerate the list for companies. We turn it around! We start thinking from the customer's point of view. These are commonly used options for visitors to respond online:
Contact: You can quickly give your feedback with an email address or a contact form. With a subject field, your response will be sent to the correct department. For example, Dutch people with a German site will be familiar with the friendly emails in which Germans point out language errors. Bloeise has also received an email about an error on the page History of the Internet and Social Media.
Participate in a survey: You are really only just on the site and they already ask you what you think and if you can find everything. Microsoft and Philips do this, for example. Only if you really have something to say (stupid site!), or you have nothing to do, then you are willing to participate. You have to feel like you want to tell the company something. Also at the bottom of a help page you are sometimes asked to comment on the content, was this page useful?
Leave a review: The average customer base doesn't seem to care about reviews. They are either lyrical reactions or complaints. For example, you give a company or person a good rating, such as that very good craft beer bar. Or, you've had a bad experience, and you want to warn other people. If you have to deal with reviews as a company, be sure to read this guide review marketing.
Complaints procedure: This actually falls under contact, and yet I mention it separately. Many companies have no complaints procedure at all. As a dissatisfied customer, you should therefore either email or leave a review. Do you want good reviews? Then offer a separate channel for complaints on your website.
The last three are typically measured and reported regularly. Only with large flows of e-mails is the first measured, for example at a large company. The point with responding online: it remains to be seen whether something happens with it. That's why people prefer to call, because the caller is faster. And what's the first thing they point to you with a strap? On our website you will find answers to frequently asked questions…. Good. We have now looked at feedback from a customer perspective. What can you as a company do on top of that?
Ask for qualitative feedback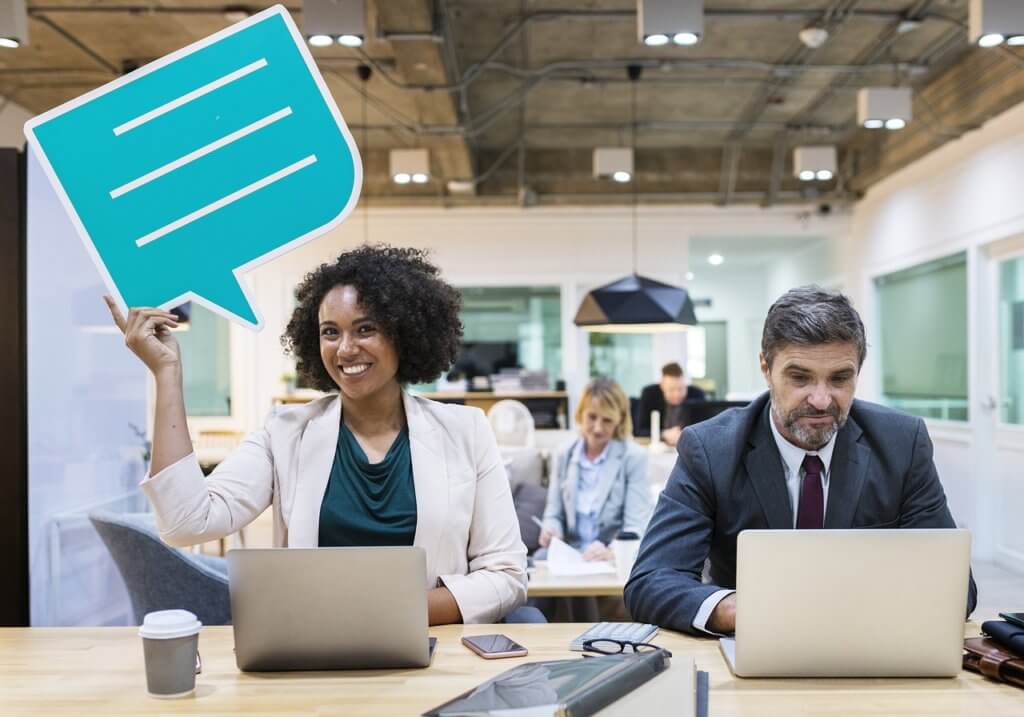 Quality isn't in forms, reviews, or online surveys. You do that for quantitative feedback. 6 out of 10 emails are about our search functionality. We have three complaints about the delivery person. Since our new marketing automation system in June, our ratings have dropped. But before you implement changes and quantitatively validate, you want to hear what could be done better. And for that you get to work, because customers will not give you the feedback you need on their own. So:
Talk to your customers to learn
Certainly if you want to implement a structural change, it pays to see your customers in person. Present them with new things. Ask why they might or might not work with it. What they would change. This comes in the field of a usability test. It is recommended to outsource this to a specialized agency that has a lot of experience with this and where there is less chance that the personal relationship will disturb the feedback. Do it yourself? Consider the following tips:
A small number is enough. Typically ten customers will tell you all the important points.
Paper is also good. Make a few designs and show immediately. Where would you click? Okay, then you see this. It doesn't take much to get all the idea across.
Reward unexpectedly. Participating in an investigation takes time and attention. From the customer relationship, people will say yes. Make sure they don't regret this. After the examination, give them a receipt or a bottle of wine.
Capture it. Ideally per video, that is really not that expensive anymore. Even a good mobile on a small tripod can suffice. This allows you as a researcher to focus on the conversation and view the results later.
Increasing conversion starts with the right mindset

You may have already written a to-do list for yourself after reading this article. Our approach was first to shake you up: conversion optimization is so much more than just changing a button here or there. It's about the mindset. Measure everything. Google is happy when the visitor is happy. Speak to your customers. This allows you to see which steps you still have to take on the ladder of conversion optimization. In part two we will immediately start with action points. We provide a framework for each component, so that you can immediately see whether the action points also fit your situation.
As a closing for the reactions: what conversion would you expect with this article?