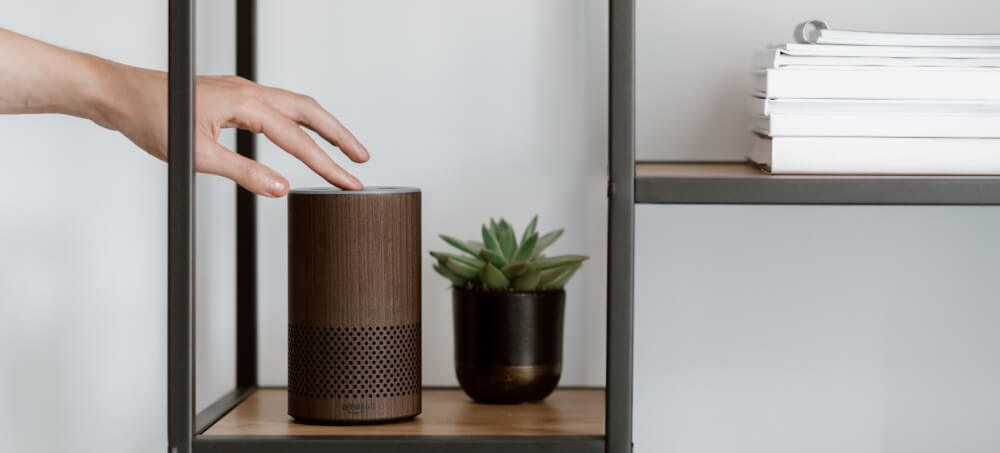 The rise of voice has more impact than the emergence of web stores
The rise of voice will have the same impact as the arrival of the internet thirty years ago and will have more influence than the emergence of web stores. That appears from investigation that Customer Journey Experts carried out on behalf of Currence, ShoppingTomorrow and Thuiswinkel.org. "We are on the eve of a major technological revolution that will affect everyone and change people's daily lives. We still have the opportunity to regulate this properly, so that the market will not be dominated by a few parties in the future," says Wijnand Jongen, director at Thuiswinkel.org.
Voice as part of the household
"With the advent of major technological changes, we often see a similar pattern, in which surprise and denial play a major role. Nobody wants a cell phone, right? And you can't buy clothes via the internet without having seen or felt them? Well so. Many people still think that they will never talk to devices, but we see a change coming. From a technical point of view, developments in the field of voice and interactive dialogue are moving at lightning speed, and this research shows this in an extremely convincing way," says Wijnand Jongen.
Although voice developments in the Netherlands are still limited in scope, voice and digital assistants in larger language areas, such as English, are starting to play an increasingly important role in people's lives. Consumers in the United States, among others, are becoming more and more accustomed to hyper-personalization and are also willing to share their personal data for a personalized experience.
In 2019, the market penetration of smart home devices in the United States was 33.2% and this percentage is expected to grow to 53.9% in 2023. Furthermore, it appears that 51% already uses voice assistants in the car, especially to play music. and request the route. 57% of Americans believes that using smart home devices saves about 30 minutes a day.
Existing business models are not sufficient
This transition to true individual customer-centricity and data-drivenness is more impactful than the rise of e-commerce, according to the report. The unprecedented opportunities created by artificial intelligence (AI), machine learning and all other technological developments have a major impact on all existing business models and value chains. These possibilities do not work in the traditional silo structure and customer and data intelligence must really be central to trading. "Of course it also offers enormous opportunities, but we must ensure that we do not fall behind the times and have an eye for market dominance, privacy and trust," says Wijnand Jongen.
Risks without regulation
There are also risks associated with all these technological innovations. For example, the voice assistant market is currently dominated by a few major players who not only own the voice assistants, but also provide the underlying language models, speech applications, AI and technological infrastructure that enable hyper-personal interaction. They therefore sort for the individual age in which customer communication, driven by technology and data intelligence, is becoming increasingly individual.
"Some major players, such as Google, Apple and Amazon, are now many steps ahead of the rest. The survey shows that they all have the ambition to default to become an assistant. It should of course never be the case that one of these parties is given the exclusive right to development," says Wijnand Jongen. "We advocate an open network, in which everyone should be able to develop programs for the voice-controlled devices. Naturally, we will discuss this with the stakeholders in Brussels and The Hague. They must be really alert to this and ensure that a level playing field continues to exist. We hope that more companies will join this."
---
About the research
In 2020, the ShoppingTomorrow expert group Voice & Interactive Dialogue produced a research report (bluepaper). As a follow-up, Customer Journey Experts, commissioned by Currence, ShoppingTomorrow and Thuiswinkel.org, has developed a thorough investigation to the developments in the field of Voice, AI and Intelligent Individual Customer Interaction.
Submitted press releases are not the responsibility of the editors