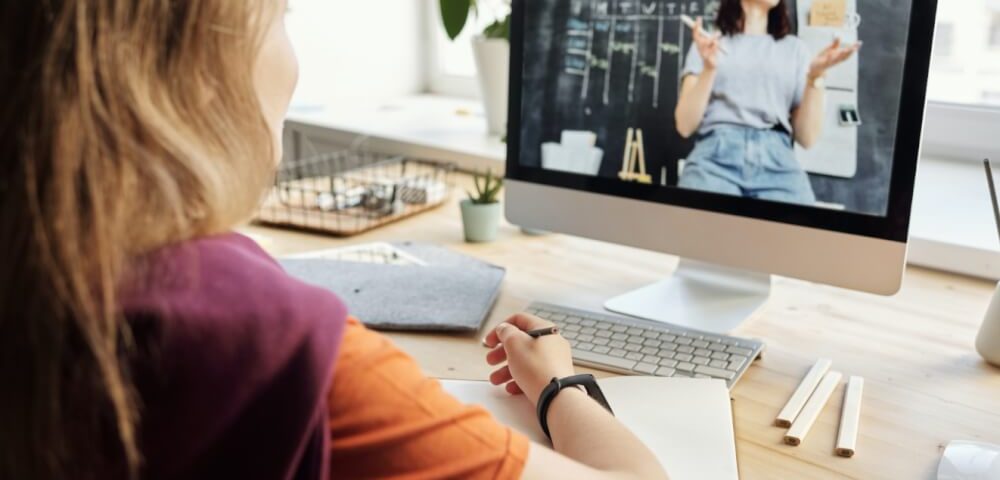 Explanation videos for final exams the new way of learning?
Guest blog by Mischa Proper from Digistudies.nl
More and more exam students seem to find their salvation in final exam explanation videos. The range of these is becoming larger and more qualitative. Digistudies.nl is the largest provider of explainer videos in secondary education. They offer more than 800 films at Vmbo, Havo and Vwo level. In a candid conversation with founder Micha Proper, we learn more about how Digistudies came into being and what Digistudies' growth plans are.
What is Digistudies?
"Digistudies is an e-learning platform that makes explanation videos for exam and senior students of Vmbo-t, Havo and Vwo. In addition, we have recently started offering other educational resources with the videos, such as glossaries, exam questions and interactive practice questions."
Can you tell us more about those extra learning resources? Interactive questions, for example, what should I imagine?
"We test the knowledge directly in the videos with interactive questions. If you enable this, you can expect questions about the topic discussed in the relevant video. This way you practice with the material while you watch the explainer video!"
You often work with tutoring bodies and exam training. Don't they see you as competition?
"We are ideally suited to those kinds of parties. When a student has followed tutoring and / or exam training, he / she can repeat at home with our videos what was explained. In that respect we really complement each other. Where the tutoring ends, we can continue at home. Tutoring bodies and exam training also recognize this and that is precisely why more and more parties are choosing to purchase our videos for their students as a bonus."
Is your goal to eventually make Digistudies a replacement for tutoring or do you want to remain a supplement forever?
"My ultimate goal is to be the e-learning platform in the Netherlands, whatever form of education you do. But e-learning is only online and I think some form of physical tutoring can be very useful in some cases, so I really think tutors shouldn't worry too much about us, we'll continue to focus on online education."
I noticed you guys are making videos for most of the courses now, but not all. Is there more planned?
"At the moment we have made explainer videos of the most common courses. We have mainly done this because we see that there is logically less demand for smaller courses, which means that this will not be profitable as quickly. Our goal is of course to eventually film everything, including the smaller sections, but at the moment the priority is on profitability."
Can you say something about the number of users?
"To date, more than 9000 students have used Digistudies. That is of course super nice, but there are no fewer than 200,000 exam students. We want to help at least a quarter of the target audience with our videos so we have to increase sixfold before I'm satisfied. In short, there is still a long way to go."
Do schools also use your videos?
"Certainly, there are already 32 schools that have purchased Digistudies for their students. And that number is only increasing. Especially in times of Corona, we notice that the demand from schools is increasing enormously."
So Corona is really only positive for you?
Almost only, in the 2019-2020 school year we also experienced a very annoying moment because of Corona. The exams were abolished, which largely eliminated the demand for our videos. That was a huge financial setback. But luckily we got over that and things are going great now!"
Guest blog by Mischa Proper from Digistudies.nl