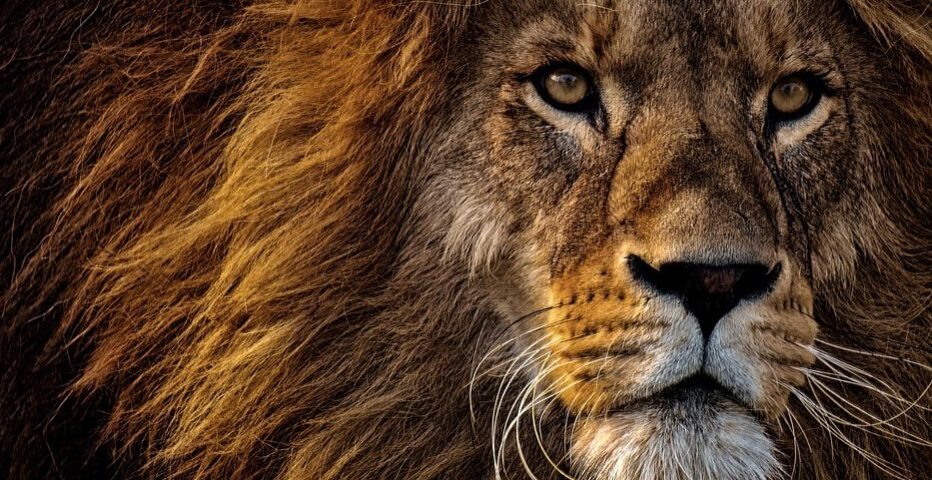 Eysink Smeets' NoCompromise model: (r) etail strategy for advanced users
If you take a photo in the same shopping street a few years in a row, you will immediately notice that most of the brands and names have changed over the years. Undoubtedly, some of those brands will not only have disappeared from the high street in the meantime, but have even gone bankrupt. In 2014 you could easily walk into the V&D from the Kijkshop while shopping and nobody could have predicted that both brands would have disappeared from the streets two years later.
We see this pattern more often: a large retail chain goes bankrupt and everyone seems to be surprised by it. For example, who, except for a single insider, had for real expected that a chain like McGregor – what was known as a serious, high-quality brand after all – would no longer be able to pay the bills? For those who pay attention, however, it is not always that difficult to predict which companies and brands could soon become very difficult. A model that comes in handy is the NoCompromise model, designed by the Dutch retail strategists of Eysink Smeets.
A family of strategists
Eysink Smeets is one of the world's leading retail consultancy firms. The Dutch family business – at the helm include father Hans and son Rik – is responsible for numerous retail strategies of renowned brands and has already saved many ailing brands from imminent demise. The NoCompromise model is the house brand: an understandable, logical model that – not unimportantly – works in practice works.
In this video, Rik van Eysink explains the NoCompromise model in full using OAD: a Dutch travel specialist who went bankrupt in 2013:
A landscape in four quadrants
Eysink Smeets' NoCompromise model divides a sector into four quadrants, on the basis of two axes: on the x-axis the value and on the y-axis de price. This concerns the value that consumers attach to a particular brand and the price they experience in doing so. More specifically: it's about perceptions of customers, not the raw numbers.
We start with the value factor. Consumers like to purchase a product that in their eyes represents a lot of value. If costs are not an issue, we naturally prefer to go for the best of the best. We want to bring in as much value as possible, but there is a 'but': price. We are generally not prepared to just put any amount on the table for that high value. We prefer to look for the right price/quality ratio.
If we see the x-axis (value) in front of us with the highest value on the far right and the lowest value on the far left, and then the y-axis (price) with the lowest price on the very bottom and the highest price on the very top, you're sitting as a consumer, of course, preferably at the bottom right in the fourth quadrant. Here you get a lot of value for very little money. Human logic tells you that, of course, you can't. Because being in the ring for a dime doesn't exist, right?
At the top left, we pay our squint for a product that is worth little: nobody wants that. At the top right, the price is still high, but we also get a lot in return. That can be a choice: I may pay a lot, but I also get something nice. At the bottom left, the situation is reversed: I pay little, but I also receive a product that is not worth much. This too can be a choice. I accept some lower quality, but also know that I save money.
The landscape is shifting
What is crucial in Eysink Smeets' model – but what many retailers forget – is that such a landscape, once it has formed in a sector, is not static. Competitors enter or exit the market and come up with new business models that are shifting the landscape. If you don't adapt, the landscape will shift in such a way that you end up in a quadrant where you don't want to be - and thus lose customers.
When Telfort entered the telecom market in the late 1990s, it was an advantage player. The lowest price. Telfort did not guarantee quality, but relied on the brand promise of 'super affordable'. When providers such as Tele2 and Robin Mobile entered the market and went below Telfort's price, it was realized that this brand promise did not last. After all, only one can be the cheapest. Telfort pulled out all the stops and, in addition to an advantageous rate, also emphasized good quality and a flexible proposition. Today, the brand promise is therefore 'the best choice', as in: a good product for a good price. This avoids a possible bankruptcy.
What if Telfort hadn't? Telfort was located in the lower left quadrant of Eysink Smeets' model: a low value for a low price. Other providers offer cheaper rates, causing Telfort to slowly shift upwards. It now offers little value for a high price: a guarantee of no customers.
Innovation as a catalyst
It's not just price fighters who shift a landscape in the NoCompromise model. In many industries we see that adding value to an existing service (or product) and implementing innovations lead to a shift. Booking.com is a good example: it started a revolution by offering online hotel reservations, which you could also cancel free of charge up to 24 hours in advance. Travelers were accustomed to having to book at expensive agencies (or directly at the hotel) and then being stuck with it, or being able to reclaim a maximum of a small percentage of their paid sum if the trip was unexpectedly cancelled. Booking.com transformed online booking and free cancellation into a new standard, forcing other players to reposition themselves in the landscape. If you don't join, you fall off the game board: game over. Interesting detail: Booking.com not only added that value, but also did so with very attractive rates. Who said it wasn't possible to sit in the ring for a dime?
Ultimately, a NoCompromise landscape can be filled for every industry. In which quadrant do the different brands/retailers belong? In which direction are they moving? How close do they get to the questionable upper left quadrant? Anyone who develops insight into this will probably feel less surprised from now on if a large, well-known retailer applies for suspension of payments.