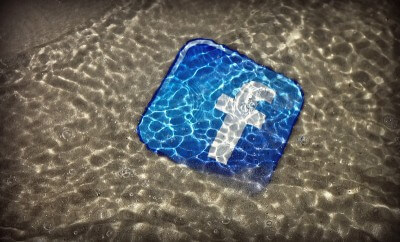 You can set Facebook conditions yourself… but not via a copyright post
Lately you often see the text below on Facebook. Does it help too? The quick answer: NO. You cannot adjust the conditions with which you use Facebook yourself.
I hereby declare the following: Today November 30, 2014, in response to the new Facebook guidelines. Pursuant to articles L.111, 112 and 113 of the Intellectual Property Code, I declare that my rights are attached to all my personal data, drawings, paintings, photographs, texts, etc… published on my profile from the day I opened my account created. For commercial use of the foregoing … my written permission will be required at all times.
Anyone can copy and paste this text on their personal Facebook page. With this you are protected under copyright. With this message you let Facebook know that it is strictly forbidden to make public, copy, distribute, broadcast, or in any other way use content from my profile. The above articles also apply to employees, students, agents and/or other personnel employed by Facebook.
The content of my profile contains private information. The violation of my privacy is punished in accordance with the law (UCC 1-308 1-308 1 -103 and the Rome Statute). All members are invited to post a similar post, or if you prefer, you can copy and paste this post. If you do not post this statement at least once, you tacitly consent to the use of your photos, as well as the information in your profile. (Don't share. You MUST copy and paste)
Facebook conditions
From the moment you started using Facebook, you agreed to the terms. (that check mark you had to put before you could continue?). As a Facebook user, by using Facebook, you also agree to the subsequent changes. As of January 1, 2015 there will be new changes. Don't want to comply with that? Then you can only delete your Facebook account. And there are plenty of alternatives! path, tsu, Ello.
Where can I find the Facebook terms and conditions?
Through this link: https://www.facebook.com/legal/terms. And if you're on Facebook, at the bottom of the third column.
What exactly does Facebook's terms and conditions say?
see no 2: Share content and information, point no 1:
For content covered by intellectual property rights, such as photos and video (IP content), you expressly grant us the following permission, depending on you privacy- and app settings: you grant us a non-exclusive, transferable, royalty-free, worldwide license to use any IP content you post on Facebook or in connection with Facebook (IP License). This IP license ends when you delete your IP content or your account, unless you have shared your content with others and they have not deleted the content.
What does that mean now?
If you break it up into pieces:
Depends on your privacy and app settings. Can third sites use your data? Can your data be linked to Facebook advertisements? Can Facebook personalize its ads for you? View your own settings. To turn off Facebook Ads personalization, go to youronlinechoices.eu.
Not exclusive. The inalienable copyright that is on all your photos and videos remains.
transferable. Facebook may transfer this license to other companies.
The sun rises for nothing
Facebook is a business. That provides a free service. What you pay for with your attention to ads. As a consumer, we are always looking for the best price/quality ratio. Given the 1.28 billion Facebook users, you can say that Facebook offers a lot of value for the price it asks.
You cannot change the terms and conditions that Facebook sets, legally as a user. That is like claiming money back from your energy supplier because you lower the price. You can pull your representative once on his jacket. But privacy is simply not very high on the agenda of the people, so also not with your representative.
Ask yourself the following questions
If everyone around you uses Facebook, but you prefer not to because of your privacy, you should certainly not do that. If you have any question marks, then you have to answer certain questions for yourself:
Do I use Facebook to share things from my own life, or to see what my friends and family are sharing? There is nothing wrong with a 'lurk account': just to stay informed.
What I share on Facebook, is that only for my friends? Or their friends too? Or is it public? that's you privacy setting. Personally, I've made everything public: that's who I am and what I show. I don't put drunk people's photos on Facebook, but I do post a message about whiskey, for example.
Which  settings do I have ads for Facebook?
What risk do I run? That you are publicly associated with something you would rather not be associated with. For example, being shown as a non-drinker in whiskey advertisements. This can also be set in your settings. Or that your photos meant for your friends can be viewed by the whole world. This can also be arranged in your settings.
Set your own conditions
So you set your own conditions to Facebook:
But NOT by copy/paste of a old hoax. See also the English explanation.
Image source "Facebook drowning" by MKH Marketing 
DOWNLOAD Facebook for Business Checklist
Everything to quickly and effectively put your Facebook page live