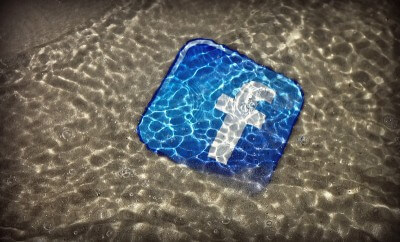 Change Facebook page name: standard and with more than 200 likes with Hola
you have the URL of your Facebook page set and instead of Facebook.com/pages/LoveDenHelder/426677410715937  is your URL now Facebook.com/LoveDenHelder. Top! But then you also want to change your page name. *Update September 15th#: This used to be'mission impossible' but has thankfully been relaxed since September 2015. Here I give you all possible options, including the old options that were needed before.
Easily change your Facebook page name
Go to your Facebook page
Go to the tab

Info

(possibly first to Page information)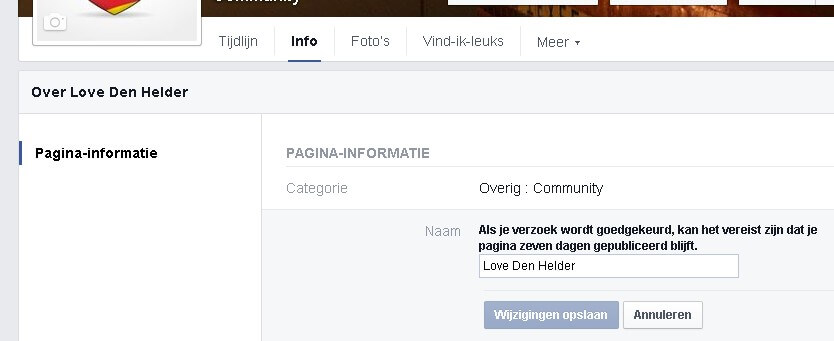 What happens next?
You will receive a confirmation email;
They may also check the requirements:
Page names cannot contain any of the following:
Words or phrases that are offensive or violate someone's rights.

Incorrect capitalization. Page names must be grammatically correct in capitalization and, except for acronyms, must not be all capital letters.

Symbols (eg ® ) or unnecessary punctuation marks.

Long descriptions, such as a slogan. People who manage Pages can add this information to the Info of a page.

Misleading words. If a page is not the official page of a brand, place, organization or public figure, the page name should not be misleading so that others believe it is an official page or that the page is managed by an authorized representative.
Page names cannot consist of:
General words (eg pizza). Pages must be managed by official representatives of the respective topics.

General geographic locations (eg Amsterdam). Find out more about

locations

. 
Your fans will also be informed via a notification. They may object. Facebook will inform you further via notifications that you can find via the so-called 'support inbox':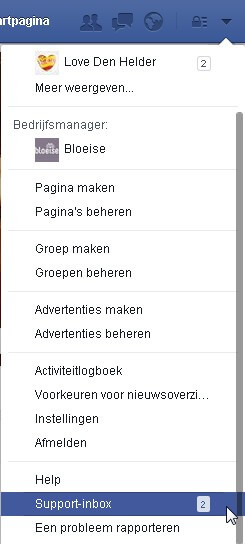 READY?
No? Then take a deep breath. And read on:
First things first: not so handy that the world's largest social network saddles us with this problem. Assume that solving the problem is a technical difficulty that involves a lot of work for Facebook. Facebook typically wants to give us a great user experience. Just to be clear, I'm talking about changing the page name, not the URL.
Change Facebook page name conditions
Facebook sets the following conditions to change your Facebook page name:
You have to be in a Location be where it is allowed (America and not the Netherlands)
Your page must be less than 200 fans to have;
You should administrator be from the page with all rights;
The page title is still allowed not before are changed;
How do you change the Facebook page name?
Do you have less than 200 likes and haven't you changed your Facebook page title before? Oh are you just as happy. For real!
Go to your Facebook page;
Go to the tab  

Info

;
click on 

edit

behind Name, change and press

Amendments

save.

Time for a dance!
Customize page name for page with more than 200 likes with Hola
Does not it work? Then there is a question mark pointing you to the page https://www.facebook.com/help/271607792873806 with the information:
If your Page has 200 or more likes, you must be an admin to request to change the name of your Page. Once your request is approved, you won't be able to rename your Page again. You can only rename your Page once. To file a request:
click on Info under your Page's cover photo.
Click in the left column on Page information.
Hover over the section Name and click edit
click on Request change.
Fill in the form and click To send.
If you don't see the option to send a request, it may mean that:
·         That you are not an administrator. Find out how you see your Page's role.
·         You or another admin recently submitted a request.
·         This option is currently not available in your location.
This happens when you have more than 200 likes: you have to submit an application. And that is only possible as an administrator with all rights and as an American user. How do you do that? Simple, with the Chrome browser extension tool called hello.
Install hello;
remove you cookies and browser history;
Set Facebook to language English (US) via Settings and log out of Facebook.
Go back to Facebook, put on Hola

language US

and then log in.
Now you can request a change to your page title in the standard way via Facebook (but in English):
Go to your Facebook page;
Go to the tab

Page Info

;
click on

edit

behind Name, edit and press

Request Change

.
If necessary, press

Refresh

in case of error message;
Doesn't that work? Also, on the Page Info tab, adjust the

Category

to Company.
Check: Do you have all rights as administrator?
Go through the steps: give a

reason

up for the change.
Facebook also asks for a

proof

containing the new name. For example, you can upload a photo of an invoice with the name.
Changing Facebook page name still doesn't work
Does the above not work? Then I have a few more options for you:
According to Likeconomics, it is an option to likes to remove until you have less than 200. Not really ideal and so I don't recommend it, especially if you have a lot more than 200.
Ask your fans for a massive to propose edit for your page name. It may not differ too much from your old name, so only a few different letters or characters. This can only be done by fans, not administrators. Go to the page as a fan, click next to

message

 on . . . where a menu appears. Select

Suggest edit

. See example Tourist Information Hoorn Below. If several people (you seem there 20 need) do that, as an administrator you will automatically be given the option to

accept suggested edit

.

Facebook ask for help with the page name
Option 3 is to get help. There are companies that do this for you for a fee, raison a 150 to 250 euros, but as far as I know they only do the same Hola trick that I explained to you above. It used to be an option to start with guided Facebook advertising (this was called Start To Success) but that is no longer possible. So it is time to call for help. This can be done in 2 ways:
Facebook page name change form
(With big thanks to Matthijs Roumen from Kaliber!)
Copy this link and go to 
https://www.facebook.com/help/contact/221445081367260
. Strangely enough, this link does not work for everyone, not for myself for example, but for my wife. There seems to be no reason at all for this: the pages you manage, language, country (via Hola)… the only quick solution is to have the page opened by another administrator, or just make someone who can open the page an administrator.
Follow the steps further:
Go to 

https://www.facebook.com/help/contact/221445081367260

(cut/paste into browser)
Read the 'Guidelines for Page names', put a checkmark and click further;

Select the page you want to change and indicate what page you have;

Indicate the new name and give a good reason why.

You will then receive confirmation that your request has been reviewed.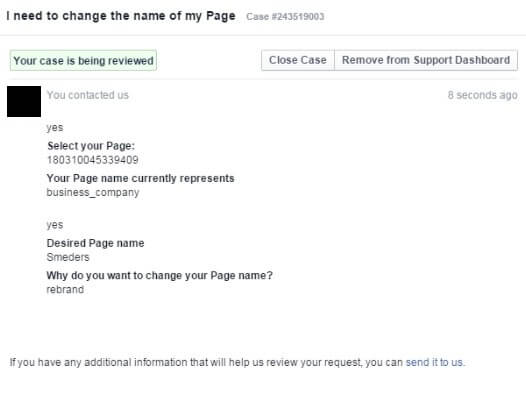 Thanks to blacksmiths:Media blacksmiths.
Can't change page? report Facebook problem
You can also ask Facebook for help in this way:
1. Go to Facebook, click in the blue bar on the far right on the triangle down;
2. Select Report Problem / Something is not working;
3. Product is Pages. State the problem as clearly as possible: what do you do, what do you expect, what happens. In English is even better. Also include a screenshot.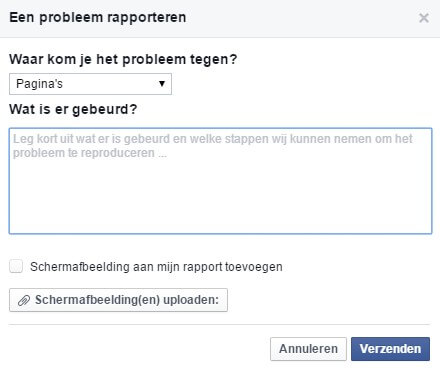 Warning: don't expect too much from it; usually only works for large advertisers.
Do you have another method that has worked for you? Comment below or let me know!
Facebook marketing in 60 minutes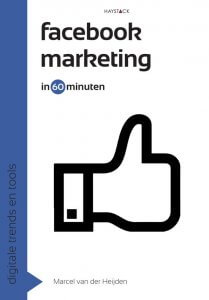 € 12,50 via Bol.com
Excellent book to start advertising on Facebook. Makes you think about your Facebook goals. What do you ultimately want to achieve? This book explains the basics in 60 minutes.
Written by Marcel van der Heijden, founder a friend of mine?, the first Facebook marketing agency in the Netherlands. View here on Bol.com.
Image source: Facebook Flower by MKH Marketing
DOWNLOAD Facebook for Business Checklist
Everything to quickly and effectively put your Facebook page live