Facebook has our attention. Many companies want to 'fish where the fish are', so create a free Facebook page and start collecting likes. But while doing that, they forget to keep a course. Facebook is not a target.
At the Workshop Facebook for companies you will learn the following topics:
How do you use Facebook for your business?
How do you get likes from your target audience?
How do you get coverage? Interaction?
What can you do with Facebook Ads?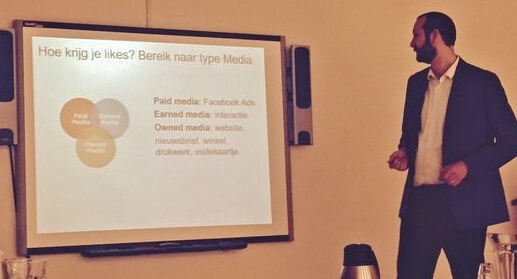 Facebook Workshop for companies and entrepreneurs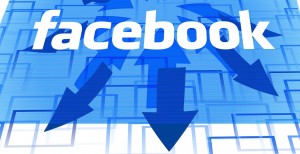 Blooming gives Facebook workshops for companies aimed at consumers and Facebook page administrators. The following parts are possible:
You can see the differences between a personal Facebook profile, a Facebook page and a Community.
You will learn how Facebook determines whether or not your Facebook message is shown.
You gain insight into the possibilities of Facebook so that you can determine how you use Facebook for your business.
You get a Checklist with which you can check your Facebook page and receive practical action points.
You will learn how to become a successful action intent.
You learn Facebook Ads as a fully-fledged marketing channel.
You'll hear all the extra features that most Facebook Page admins don't take advantage of.
During the workshop you will make assignments with which you can create your own Facebook strategy composes.
With this you can get started right away to successfully use Facebook for your company.
For advanced Facebook users: learn to use Facebook Ads with custom and derived audiences.
The exact content of the Facebook Workshop depends on the level of the participants. The workshop works best when everyone is at about the same level. Possible levels are:
Starter. Does not have a profile or hardly uses Facebook privately.
Facebook user. Uses Facebook privately on a regular basis.
Facebook admin. Manages one or more Facebook pages.
Facebook advertiser. Advertises on Facebook with Facebook Ads.
These companies are already benefiting from their new Facebook strategy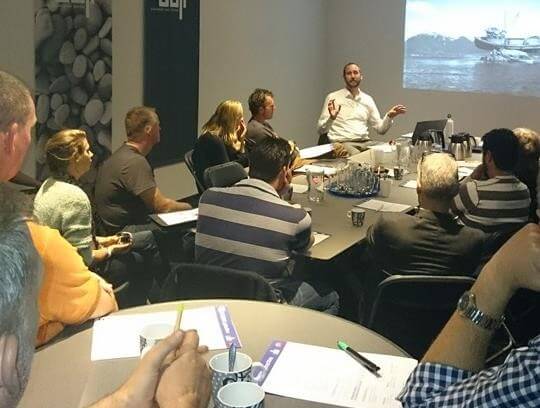 "Thomas' tips and tricks for Facebook certainly contributed to our crowdfunding campaign! Mitchell knew exactly what content to post on Facebook and when for maximum reach."
Dave Small, Bright Boys
"Facebook is still relatively unknown territory for your company? Follow the workshop with Thomas Lapperre! Take a giant leap into the exciting world of Facebook and discover what it can do for your business!" – Rabobank Head of North Holland
"It makes you think. Accessible afternoon, good pace, practical!" Triad Den Helder
"Recommended!" VVV Top van Holland
"Thomas Lapperre has all the knowledge and experience to explain all aspects of using Facebook. His workshop is rock solid, but at the same time interactive. When he has a question, he easily takes a side road and there is plenty of opportunity to immediately apply the knowledge."
"… Thank you too for an instructive and, as far as I'm concerned, inspiring evening. Today the others still talked about it and they were full of praise. So congratulations!" – Praxis Den Helder
"Thanks for the educational afternoon!" 52 degrees north latitude
"It was a fun and educational workshop!" Housing association Den Helder
Facebook Workshop
SUITABLE FOR: 
Retailers, SMEs, entrepreneurs, starters, Facebook page managers, marketers, companies and organizations aimed at consumers.
POSSIBLE TIMES: 
AFTERNOON: 13.00 – 17.00 (4 hours)
EVENING: 19.00 – 22.00 (3 hours)
LOCATION:
With you on the case. Internet (via ADSL) and beamer must be present.
Don't have a location? The Helderse Vallei in Den Helder is an excellent location.
PRICE:
€ 600 excluding VAT and travel costs.
For travel time above one hour total (round trip), 50% of the travel time is calculated.
NUMBER OF PERSONS:
A workshop is possible from 4 people. Ideally 12. More than 20 I do not recommend.
INCLUDING
+ Facebook page checklist
+Facebook strategy
 EXCLUSIVE
– Location and drinks
– Projector
– Internet
Fill out the form below to request a Facebook workshop. I will then contact you to coordinate the date, location and the desired content of the workshop.
WORKSHOP GIVER

Thomas Lapperre

Gives workshops since 2002, Facebook workshop since 2013.
Since 2012 has been keeping the Facebook page Love Den Helder.
Blogs for:
1.56 billion people of which 9.6 million Dutch people use Facebook, of which 6.6 million daily. We check Facebook 14 times a day and spend an average of 20 minutes a day on Facebook.