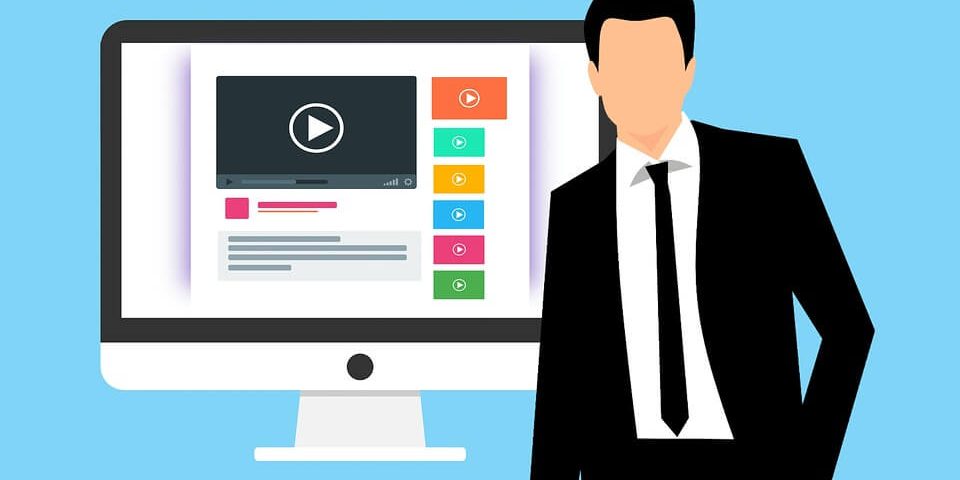 Quickly tell a complex story? Use animation!
Time is precious. And we'd rather spend our time having fun than a boring story. That is exactly what video responds to: telling a stimulating story in a short time. With a positive impact on your operating result. In this blog we take a look at video and animation for entrepreneurs.
Video makes the difference. Now that every Dutch person with a smartphone also has a 4G subscription, video is becoming an important tool in online marketing. After all, you can watch video anywhere and anytime on your smartphone. Some figures for the image:
90 percent of consumers say video helps make a purchase decision; (Social Media Today, The State of Video Marketing in 2018).
83 percent of the companies that use video, according to Wyzowol, it provides a good ROI; (Survey: The State of Video Marketing 2017).
Cisco expects that 80 percent of all internet traffic consists of video; (Cisco Visual Networking Index: Forecast and Trends, 2017–2022).
The choice for animation over video will be clear: filming on location is no longer necessary for an animation. So no work interruptions, bad weather which means that the shots have to be taken outside at a later time, no planes flying over or cars accelerating in the background and no new takes because a video recording is just quite exciting. This not only pays for itself in a lower cost price, but also in a better focus on your story.
Storytelling in pictures
One word at a time. For example, thriller writer Stephen King writes all his books. The art of writing is to everything to be able to describe any emotion, situation, what if and dialogue. A good book is aging and builds up a world with believable characters. Online, and certainly in the business market, things work very differently.
The tension online is shorter, so you have to score immediately. With facts that convince and address a sore point. Because ultimately as a company you want to respond to a need with a product, entertainment is never the main goal. You want to tell a recognizable story. But what if you now sell a complex product? In a complex market?
Animation brings your story to life
enlivenment. Activation. ... the imitation of the course of the process over time through moving images. With animation you show effect and mutual coherence. What are the different mortgages, for example? How do they differ? Or what is the impact of branding on the entire marketing mix? In one minute you can convey a relatively large amount of information with animation, in an entertaining way. Even if your company or product is still unknown to your target group, you can stimulate a topic with the right animation film and make new contacts.
How do you use animation?
It can be difficult for entrepreneurs to make a cost-benefit analysis for an animation video. The main reason for this is the misconception that animation is mainly for a corporate video. If you see it mainly as a marketing tool for the first acquaintance, then it becomes difficult to link turnover and deals to this afterwards. There are so many contact moments from introduction to purchase.
You can also use animation as part of your product (an online LinkedIn training, for example), as a product demonstration (that's how Green Fuel works), internal staff training (customer friendliness and hostmanship) and to explain major changes quickly and clearly. Animation can therefore play a role throughout the entire customer journey. And that makes it much easier to determine the added value of animation.
Which type of animated film do you choose?
According to animation studio View Glue, there are six different types of animation film possible: whiteboard animation, cartoon animation videos, motion graphic videos, 3D video animations, user interface videos and silhouette animation videos. For example, cartoons have a high entertainment value, View Glue states, the user interface holds the attention longer and the silhoutte animation offers more branding. And do you really want to tell your story dynamically? The whiteboard video style literally brings the story to life. As a result, the viewer's attention is fully focused on the content of the story.
From concept to execution – four tips for your animation film

Also with the animation tools now available on the market for consumers and businesses, it is wiser to outsource your animation. A make animation video is more than just putting together a 'nice film'. You want something that works. The following tips will help you create exactly that animation that will help your company move forward:
Work from core messages: What exactly do you want to say? State that in short, clear sentences. A very long sentence is probably trying to tell two thoughts. Break this in half. Be critical: how important is this core message for the target group? At this time? The following tip will help you choose the right moment.
Think from the target audience: You don't have to tell an existing customer who you are, unless you want to mention lost contact. A new customer does not want to hear about your company yet, they first want to know whether your story is interesting enough. The right time for the right message is therefore crucial. Think about the customer relationship from the perspective of your target group and the moment of your animation film. (In this blog about B2B content marketing you can read more about the customer journey and responding to customer needs per phase).
Think carefully about the channels in advance: We can also play this video at the New Year's reception. Or put it on YouTube. Think carefully about this beforehand, because a different channel means a different setting for your target group. And often a different target group as well. You can typically show more of yourself on your own channels than on paid channels or earned channels. When you have a clear idea of where you want to use your animation film, you can also choose to do multiple versions. This can be especially sensible for social media. According to Hubspot, the ideal video lengths differ per channel: Instagram: 30 seconds, Twitter: 45 seconds, Facebook: 60 seconds and YouTube 120 seconds.
Determine, pursue and measure your goal. What do you want to achieve with your animation? How do you measure that? How do you ensure that you achieve that goal? Are your own channels sufficient for informing your customers about this change in the law? Or will you also have to advertise? For example, if you send your animation videos by e-mail, then measuring the open and click ratio is sensible. This way you can ensure the right follow up via marketing automation.
Pay attention to one make animation Also make sure you make good agreements. Are there any conditions for the channels on which you use animation? How easily and quickly can an adjustment be made? Or an extension? Who writes the script with the core messages? Remember that you are in a long-term relationship. That is why you should also carefully consider whether you can have the animation video adjusted by another party afterwards, if you do change the animation maker.