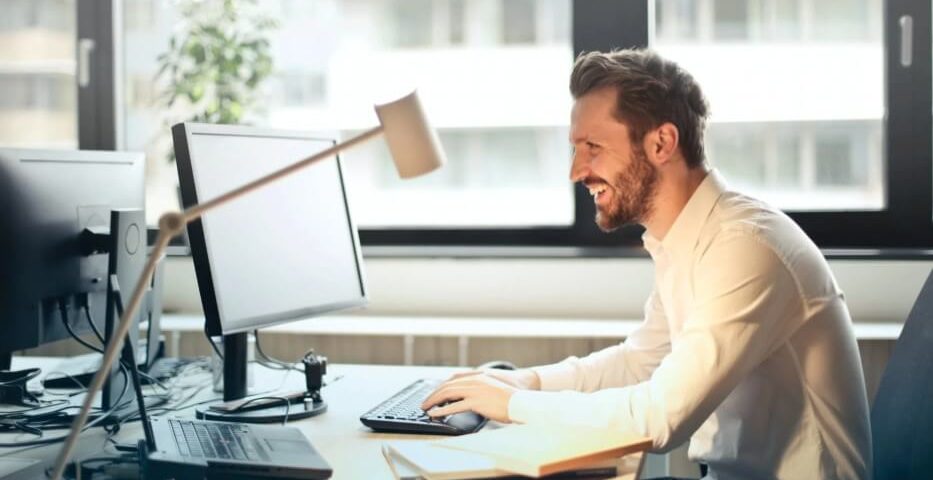 Can you quickly learn how to use MailChimp?
Most business owners who pay some attention to their online marketing use newsletters or other marketing-related email communications. After all, e-mail is and remains the easiest way to reach existing and potential customers, without the costs increasing quickly. However, especially for larger companies, it can be difficult to strategically manage your e-mail activities without it disproportionate time have to invest in.
That is why there is MailChimp, the most used email tool among entrepreneurs. MailChimp has countless options and can be tailored in detail to the specific needs and wishes of your company. That means that you don't use MailChimp just as quickly on the basis of intuition. So how do you ensure that you can get started quickly with MailChimp? And why is MailChimp so popular anyway?
MailChimp: reliable, versatile and polished
MailChimp was started around the turn of the century, making it not only one of the most popular, but also one of the longest-established email tools in the world. That long run has ensured that MailChimp over the years has become a smooth-running and versatile product, free of teething problems and proven to be effective. Unlike many other (younger) tools, MailChimp has an impressive track record that breathes reliability. And it continues to evolve also in 2020, to help entrepreneurs worldwide with their marketing activities. So it's no wonder that the tool continues to be popular, even among new startups.
Applications of MailChimp
MailChimp is obviously most commonly used for sending large volumes of marketing-related emails. Often these are newsletters or other electronic direct mails (EDMs). However, the tool involves a lot more than just typing an email and sending it to your entire customer base. It even helps you build efficient and beautiful landing pages, if you're still looking for website advice and course and don't want to wait with EDM.
In MailChimp you manage your EDM process from A to Z. You can compose different target groups from your contact list, so that you can always optimally tailor your messages to the recipients – naturally in a GDPR-responsible way. By means of a large number of templates you can quickly start building your newsletter, which you can customize with your own house style and fonts. If you don't have your own font or house style, the tool will help you with a variety of options. Of course, MailChimp also helps you make your newsletter mobile-friendly, so that your content can be opened and viewed on any device in a pleasant way.
By building (social) buttons and other buttons in your mailings, you can also make the results of your mailings designed and sent with MailChimp measurable later on. This measurement is crucial, because only with the right data you can always make your next newsletter better than the previous one. MailChimp helps you with this too, making it really an over-complete tool that helps from A to Z.
Self-learning or a course?

The key question is: do you have to find out all this yourself, or is it better to take a course? Doing it yourself is of course fine, but it has two drawbacks:
It takes time, depending on your prior knowledge and expertise in technology and marketing, and during that time you'll miss out on leads and revenue that you might otherwise have generated with better-quality EDMs;
Your first few newsletters will be of a lower level, possibly reducing the chance that recipients will still read later newsletters attentively. They may even unsubscribe.
Then it makes sense to spend a short course on it. This is not free, but it largely covers the above two risks and is therefore a wise investment for most companies. Make sure – if your company operates nationally – that you have a MailChimp course in the Netherlands selects. This is probably more in line with the customs and wishes of the Dutch consumer than a foreign course.