Featured Snippets in Google: this is how it works and how you get your site to Google
When you enter a question on Google, it is increasingly common that you already see the answer in Google itself. Position 0. This is because information from the website that ranks best shows Google in a so-called 'feature snippet'. That increases your website traffic and gives your website extra positive attention. This way you get feature snippets. 
What are featured snippets?
A feature snippet is basically the answer to a search term, with information extracted from the web page. In Dutch, Google calls them 'recommended snippets', but the average online marketer is talking about featured snippets. Google's snippets are designed to grab the visitor's attention and provide additional information. Google is therefore continuously looking for the most suitable snippet with their standard googlebot. You cannot indicate that your page may contain featured snippets, but you can ensure that Google automatically chooses your page.

As a featured snippet in Google in 3 steps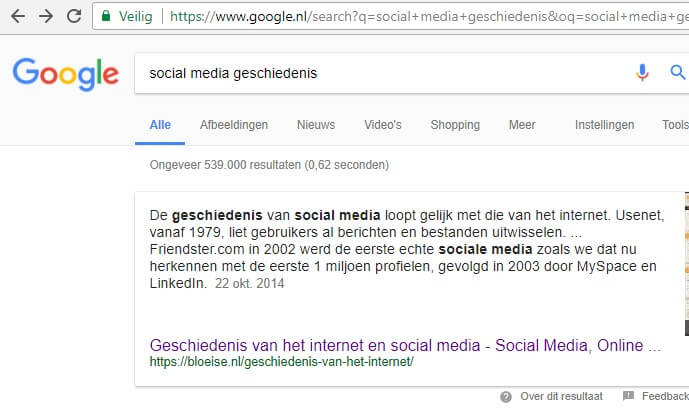 Unique. First of all, you do this by creating content that is unique and makes you an authority. Google attaches great importance to unique content and relevant information.
Structure. Your content must then be found on your site under a logical structure, because it is very important for your SEO that you have a clear internal link structure.
Answer. Your page must meet all expectations. If the H1 reads 'Why are bananas yellow', then the visitor also wants an answer to that question and the page should not be about the origin of bananas and Panama disease. Your answer should be as detailed and comprehensive as possible. Google's first goal is always to answer the user's question. So make sure you have that answer.
Additional factors that determine whether your page gets a snippet
According to Google, you cannot create a page specifically for Google snippets. You also cannot indicate that you want a snippet. There has been research into the factors that determine whether or not a search result gets a featured snippet.
The featured snippets always have a good match between the keyword and the title. The question always comes right back on the page. In addition, the pages all have a clear answer to the question. It is also concise, because Google cannot do anything with unclear page filling. All pages also have a clear HTML code so that Google knows exactly what is on the page.
To feature or not to feature: varies per niche and subject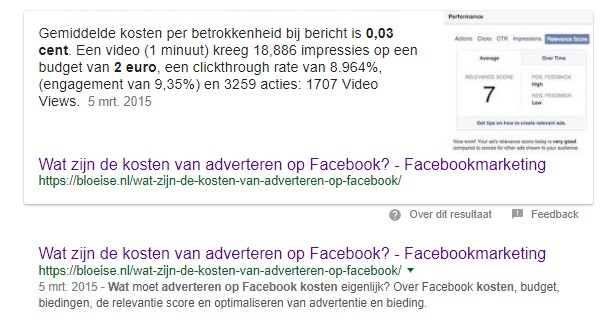 Not every market is equal in this regard. If you're a small local business, it's smarter to focus on your place on Google maps (regional marketing), because featured snippets Google has not yet been seen in the search engine results showing local services. Search terms that now show snippets include finance (such as the exchange rate), math (such as calculating percentages), time (such as the different time zones), necessities, health, and DIYs. DIYs in particular get a snippet very often, just like health pages. Research by Ahrefs shows that mathematical pages and pages about time differences also score well. From Bloeise we see that concepts such as feature snippets are also being included in online marketing, especially with new concepts that have a major impact.
Own experiences Bloeise with featured snippets
The pages with which you want to be featured as featured snippets are not shown. The pages for which you do not necessarily have to, will be chosen. That teaches you that you should always prepare for featured snippets. write you content always with the questions of your target audience in mind. What is it? How do I do that? Why? Take the search volumes as a guideline, because Google does that too. If you see clear phrases or questions in your keyword list, choose those for your headers and answer them as clearly as possible.
Best chance of a snippet
Pages that do not (yet) receive a snippet are mainly pages with videos and photos, local companies and webshops. You have the best chance of a featured snippet when your page is already in the top 10. That is why it is important that you focus on your overall ranking and optimize your SEO (for example read the tips for on page SEO). If your niche is DIY, health or financial you have the best chance of getting a snippet. Always prepare for a snippet, because that niche can change any time.
Don't want a featured snippet?
You can unsubscribe from featured snippets per page by using the tag to place. With this Google knows that this page should not be snippets.