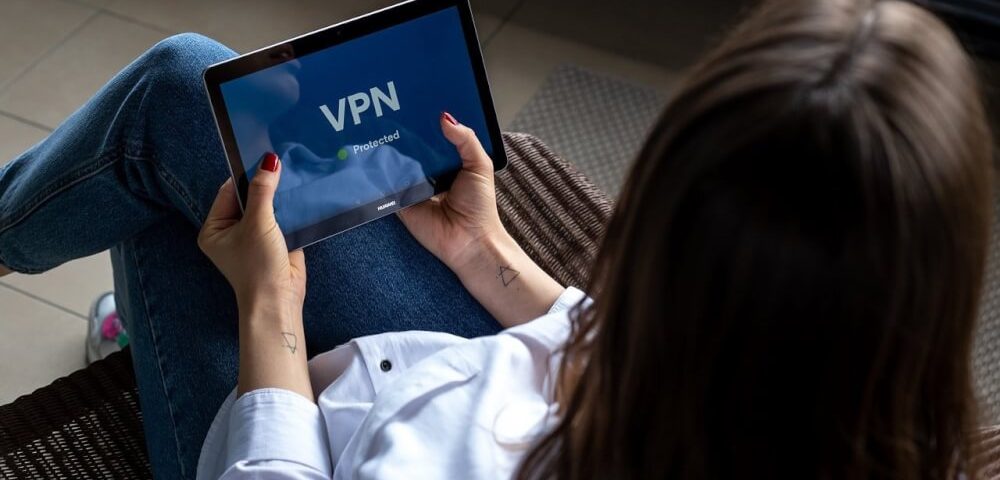 Surf freely and safely? Choose the best VPN provider with these 5 tips
Hackers, viruses, information leaks. Virtual robbers are lurking everywhere. And anyone can fall victim to it. In 2018 alone, 8.5% of all Dutch internet users aged twelve and older had to deal with cyber crime. That is 1.2 million Dutch people! That alone is a good reason to focus on a VPN service. This considerably increases your safety on the net. And VPN offers more benefits. 
More privacy, more freedom, more security. Those are the main arguments for choosing a VPN connection (Virtual Private Network). Because your internet traffic is routed through a special VPN server, your data is encrypted. You remain anonymous and are better protected against 'curiosity' and possible malice from third parties. Your IP address cannot be found. This anonymity has great advantages and provides more freedom. But the most important thing is that you are more secure. Security protocols differ per VPN, so you can tailor the security level to your personal situation, both business and private.
VPN as a weapon against rapid increase in digital risks

Are we talking more risks to each other than necessary? Not at all. As we spend more time on the internet, en masse online shopping and using the web for financial transactions, risks are increasing rapidly. The balance for 2018 that Statistics Netherlands drew up in its research Digital Security and Crime, is downright worrisome. Cyber criminals killed 1.2 million in that year. This mainly concerns property offences. Young people between the ages of 12 and 25 are the most vulnerable; People over 65 appear to be more wary. Business losses are not taken into account in the study, but they are also significant year in year out.
You can take many measures yourself to reduce risks, both in the business and private environment. Government campaigns insist on this incessantly. Many repeated tips are: using strong passwords, enabling 2FA for additional authentication, reluctance to share personal information, stay sharp on what you open and regularly update good security software. Then you are there right? If only that were true. Cyber criminals are getting smarter and you will have to arm yourself better against them. That is why an increasing number of internet users are opting for VPN. Do you spend a lot of time on unsecured public Wi-Fi networks? Then VPN is even an absolute must.
5 tips for a critical VPN selection
Because VPN contributes to safe and anonymous internet surfing under all circumstances, regardless of the network you use. An encryption key keeps your door locked from hackers, no one is watching. Thanks to these advantages, the popularity of VPN is increasing rapidly and with it the number of providers. What should you pay attention to?
1. There is often a catch with free VPN
Sounds appealing, free VPN. But beware: for nothing only the sun rises. Many free providers use your data for advertising purposes or infect your devices with malware. Rather choose a paid service.
2. Think about the speed of your connection
A detour automatically means loss of speed. That is often 10% to 40%, but can even go up to 90%. Choose a stable and fast solution. You will mainly find these on Dutch servers.
3. Check whether your VPN provider is 'watching'
In several countries (particularly in the US), VPN providers are required to keep 'logs'. You think you are anonymous, but then there is one party that is watching and may have to share data with security services. Therefore, take the time to read the delivery and usage conditions carefully. Pay particular attention to the privacy conditions!
4. Choose Compatibility
Do you use multiple operating systems for your different devices? Then choose a VPN application that is compatible with all systems, so that one subscription is enough.
5. Cost and payment method
Make a good assessment based on the price-quality ratio and the desired balance in security and privacy. Choose a provider that uses a common and transparent payment method. Also pay attention to whether a trial subscription is possible.
No blockages, worldwide shopping and streaming
VPN increases your security and anonymity on the net, but also gives you more freedom. That has everything to do with it change IP address. Because you surf via a detour, your IP address is not visible, but that of the VPN server. In addition, most VPN services have the ability to use IP addresses in different countries.
This offers the advantage that you can access information that would otherwise be blocked based on the country-specific IP address. You remove the 'geo blocking', which gives you the freedom to shop online and buy media services literally worldwide. A commonly used example is that you can watch Netflix US from the Netherlands with an American IP address. But the other way around is also possible: watching Dutch channels that are available via the internet from abroad. Secure, anonymous and unlimited.