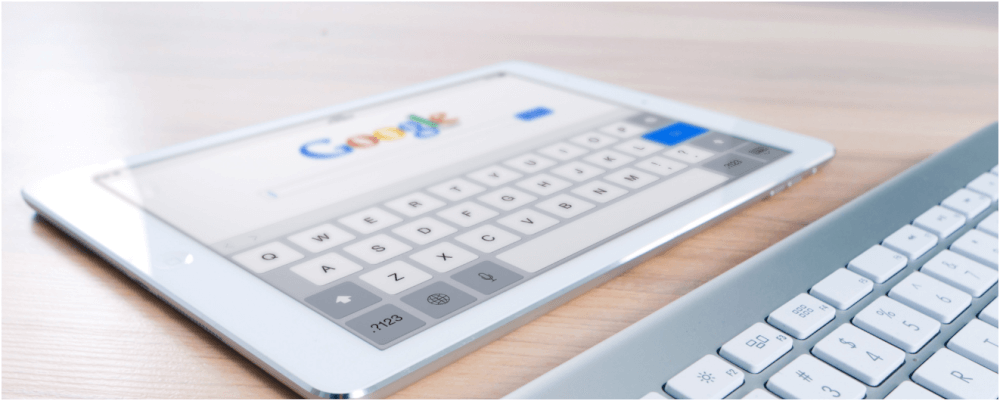 Google Ads for your business: what can you do with it?
Any business owner who isn't already working with Google Ads has at least considered it at least once. After all, via Google Ads you can use that immensely powerful platform Google, which the whole world uses. You will use that tool to acquire customers for your company. Sounds perfect, doesn't it?
Still, there are some snags. After all, your competitors are already on Google Ads, so how are you going to ensure that you stand out and actually benefit from it? Simply throwing money at your ad campaigns without significant results is, after all, still a waste of money. But how do you ensure that you don't just start randomly with Google Ads, but deal with it in a well-considered, responsible way?
What exactly can you do with Google Ads?
To do that, you first need to know exactly what you can do with Google Ads. Google Ads is incredibly accessible, which on the one hand is of course an advantage, because that means that you can start relatively easily and that every entrepreneur can actually join. On the other hand, it is a pitfall, because just getting started with Google Ads without actually knowing what you are doing has no effect.
Google Ads works through an auction model. As an advertiser, you set the search terms for which you would like to display your advertisement and how much money you want to pay per click (pay-per-click, PPC). If a user searches for those search terms, there is a chance that your ad will be shown.
A simple auction would give the spot to the highest bidder. Google Ads works smarter and more complex, and that is directly the reason that many entrepreneurs do not make optimal use of the tool. Google also looks at the quality of the ad, for example based on language, geographic location, but also the quality of the page behind the ad, i.e. the browsing experience on your website.
Google Ads, if used correctly, is a tool with which you can increase your conversion because you can address your target group with optimized ads. Emphasis on: if used correctly.
On Google Ads training or learning yourself?
And how do you start with that, that correct use? Roughly speaking, there are two options: you can start at random, perhaps based on some blogs or information videos, and make it your own that way. However, many entrepreneurs opt for option two: one online Google Ads training, where you will learn all the ins and outs of Google Ads in a short time so that you can benefit immediately.
The self-taught route seems attractive, of course, because such training costs money and you can of course learn a lot while doing it. That's all true, but many entrepreneurs who want to learn Google Ads on their own, forget two things:
1. A Google Ads campaign that is far from ideal costs (also) a lot of money;
2. All the time it takes you to become good at this, you will miss conversion and therefore turnover.
In many cases, if you add the (partly) squandered advertising costs to the lost income, following a good training course turns out to be the cheapest investment.
When is a training right for you?
Google Ads can do a lot for any business, but it is not a panacea. You will also have to be curious and of course enterprising in nature. And you have to Viable being able to adapt quickly to changes in society and in your industry. If all that is the case, you don't even need to be tech savvy. Any entrepreneur with a business drive can learn and benefit from Google Ads.
'Forget the ROAS'
Bob Meijer from training agency PPC Mastery often welcomes entrepreneurs to training courses who know how to run their business in a healthy way, but just don't know the piece of digital advertising very well yet:
"Our aim is for entrepreneurs to become aware of their advertising campaigns and learn to take a broader view. For example, many of our trainees only look at their ROAS, the Return on Ad Spend, at the start of the training. One of the first things we teach them is: forget ROAS, focus on POAS. The Profit on Ad Spend. So how can you make as much profit as possible through your ad campaigns. In the end, it's about the profit that remains at the bottom of the line. Few entrepreneurs who come to training with us know how to make the step in their minds from standalone paid advertisements to the ultimate business result. We help with that. Get a grip, optimize your POAS and make Google Ads work for you."