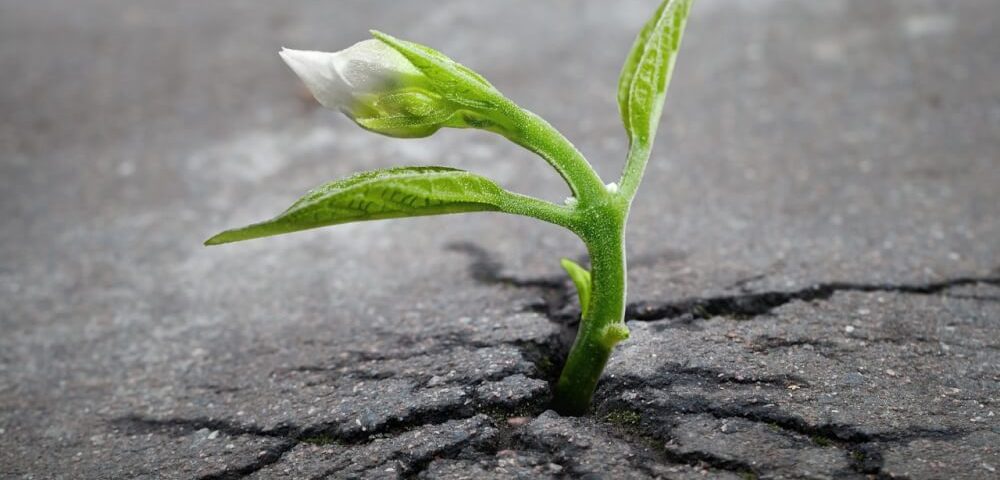 Growing as an SME: what marketing do you need and don't need?
Acquiring new customers is and remains a time-consuming and sometimes tedious job for many entrepreneurs in the SME segment. After all, you have often become an SME because you love your work and are good at it. To tap into new clients, however, a different approach must be taken: marketing. But how do you do that? How can you, as an SME, grow, which forms of marketing do you need for this and which forms can you better ignore?
Variety of options

Choosing the right marketing services that perfectly match your products and services is vital to growing your business. After all, you want to be able to reach your target group and leave the right impression on that target group. However, finding the perfect marketing mix for your business can often be like looking for a needle in a haystack, especially if you don't have a lot of marketing knowledge yourself.
Many smaller entrepreneurs focus exclusively on online marketing. That's a logical choice, because it's often free, you can run it from your own office and the internet is almost bursting at the seams with online marketing tips. Create a few social media accounts and occasionally write a blog, after all, everyone can do that…?
Marketing is a profession
Unfortunately, there is a persistent misconception in the Netherlands that 'everyone' can keep a blog and do marketing via social media. You don't just become a car mechanic or physiotherapist without knowledge, so why become a marketer? It is poignant how fine, skilled craftsmen sometimes skilfully kill the potential of their own company by dealing amateurishly with their own marketing. Bad marketing leads to little exposure, few leads and a low conversion. Then you can be as good at your job, without customers no one thrives.
Marketing strategy

Every good marketing campaign starts with a solid strategy. Many successful SMEs choose to hire a marketing consultant for marketing advice. With the help of a marketing consultancy, you can bring focus and coherence to your campaign, which often runs over a longer period of time and via different media and platforms. It is very important, despite the multitude of expressions and platforms, to always address your target group in the right way with a uniform story. A marketing advisor can support you in all aspects from the very beginning.
How Bloeise grew
Bloomse is of course also a company with which I want to grow. So how did Bloeise grow herself? These three milestones made a big difference for me:
blogging: From the beginning, I wanted to focus on blogging. I reported this to the right person, who then linked me to DutchCowboys. Emerce later followed from this. Both are great platforms that allowed me to build my name quickly. Blogging also keeps me learning about my field.
facebook: On Facebook, B2B works very differently from B2C. My own Facebook page Bloeise, aimed at companies, did not grow very fast. While I do have Facebook workshops and support for Facebook marketing  offers. How could I show that I got it? Thanks to my private page Love Den Helder, aimed at residents of Den Helder with about 1700 likes.
Downloads: My site had a lot of traffic thanks to the blogs, but little conversion. So I learned about offering downloads to newsletter subscriptions to bring in. Before that, after a year I was still at 75 registrations. Now an average of seven registrations per week are received.
Optimizing Marketing Resources
Despite the fact that finding the perfect marketing mix is a tricky business, there are some tips that can help you get a better grip on your own marketing campaigns, even if you choose to outsource them:
Whatever medium, platform or resource you choose, be aware that marketing is a continuous ongoing process is. You're never done with it. Marketing is a recurring task that needs to be refreshed on an almost daily basis. If you choose to do everything yourself, keep this in mind in your workload and schedule.
It's no use crying over spilled milk. In other words: a potential customer you chased away doesn't come back a month later to see if you're looking better now. Especially as a starting SME it is important to tackle your marketing properly, professionally and seriously in one go. You often don't get a second chance.
hold a target for eyes. A marketing consultant will also want to know what the goal of your campaign is. Do you want more profit? Higher conversions? Working on your image? Many entrepreneurs want to grow their business; but what does growth mean to you? If you have this in mind, you will undoubtedly come up with great initiatives together with your marketing advisor.