Higher in Google with super content: that's how you do it quickly and effectively
Time is precious. If you are looking for information, you want the best information that will help you immediately. Many companies do not yet realize that. Their pages, blogs and posts are about themselves, not about the customer. They don't want a we-of-toilet-duck story. Google understands this very well: content that helps visitors simply scores higher in Google. But how do you create this super content? In this article you get all practical tips and tips for practice.
What is it? Super content – 10x content – Skyscraper content

What are we talking about? Super content falls under content marketing: the strategic use of very valuable content to market your company, especially via Google. long copy. Rand Fishkin of MOZ calls this 10x content and Brian Dean calls it Skyscraper content. It's about content that's great, 10x better than the rest and like a skyscraper towers over everyone. It gives the best answer to a relevant question.
Example:
"why instagram for business"
"why use # in instagram"
"what is a shoutout on instagram"
These are questions from people who are serious about Instagram. Google sees that my article on Instagram marketing answers all these questions. It consists of 2300 words, gives the history, recent figures, motivation for companies, explanation, fill out checklist, 9 tips for interaction, explanation about selling on Instagram and a short video explanation about influencer marketing. See for yourself in Google how high you find the article.
What four conditions must super content meet to rank higher in Google?

It supports your marketing goals. So it gets you more traffic through Google, provides content for Facebook and leads to a conversion.
It helps your target audience. It answers questions, even those that have not yet been asked. Think: what, why and how. Start from your target group and work towards your goals at the same time.
That's right. This includes a lot, because it concerns the hygienic factor. So *deep breath*: works on all devices, cookie notification, images are correct, no HTML errors, safe (HTTPS), fast (according to Google's Pagespeed test) and it is pleasant to read (lists, short paragraph, images, video, not too much advertising) .
It's way better than the rest. Not a bit: super content is clicked more often in Google search results, visitors stay longer and you get backlinks because your content is the best to refer to. It is complete, informative, clear and fascinating. These are all signals that Google places you higher in the results.
Why should companies choose super content? Because Google chooses to

Super content mostly sounds like something writers (hey!) come up with to create work. That's true, but it also provides companies with concrete business results:
Search traffic. Higher positions in Google. This results in more quality traffic that stays longer on your website and then converts into new customers. This is necessary, because ranking in Google is becoming increasingly difficult and Google is paying much more attention to their own paid advertisements. The commercial consideration to make: what can I save in Adwords budget? But beware: SEO (search engine optimization) and conversion optimization is also still necessary.
Stand out. Everyone becomes a publisher. Just look at your energy supplier, the insurer, the charity, the financial advisor and the region in which you live. All branded content: the company as sender. The main reasons are market forces and the new attention economy as a result of the internet revolution. Are you in? If so, what is your story and why is it worth it?
Expectation. Have you ever bought something from Wehkamp or Bol.com? And then something at a small, unknown webshop that you found via Beslist.nl, for example? How was that experience? Did you miss product information, videos with explanations or reviews? Our expectations continue to grow, due to the experience with big brands that are doing exceptionally well. Now regular and local customers will continue to feel a bond with you, but thanks to that internet revolution, your market has become much bigger. Big brands snack away your customers and give a pleasant overall customer experience: a good customer experience. Mediocre content is no longer sufficient.
If you ignore your content, you lose Google as a source of income, you lose the attention of your target group and you no longer meet expectations. This means that you have to use other means (especially social media such as facebook and Instagram, but also events and email marketing) to reach your target audience, offer a much better product or lower price, and find other ways to meet expectations.
Quick start with super content? Explore the market to get higher

You know what super content is and why it is interesting for your company because Google. sigh. Okay, and now definitely getting started? Yes. But of course you do content creation in an effective way. Before you start writing, take a look at the market:
keyword. Start with a keyword that connects your target audience and company. A keyword research tells you which keywords fit your business and offer sufficient search volume. For Bloeise that was, for example B2B content marketing. As an Adwords advertiser, you can still see the exact search volume in Google's keyword planner, otherwise you will only see a rough range, but that gives enough explanation.
Objective. What do you want to achieve? A webinar registration, a download, a sale or contact request? What is that worth to you on average? What role does Google play? In my own example of b2b content marketing, I offer a download for a newsletter subscription. Think about what you need to set up to make the process work properly and smoothly.
estimate. Search for your keyword in Google and do a competition analysis: is there already super content? How high is it in Google? How complete and objective is it? Which questions are not yet answered? This gives you an idea of the necessary efforts. Your super content doesn't have to be 20x better. See what your competitors are doing and what you need to do to outdo it.
This takes no more than a good hour. If that's too much time for you, marketing may not be your day job. Before you really get started, you have to think first so that you can then work effectively. If there is too little search volume, no clear marketing objective or too much competition, you can immediately draw conclusions and switch in time.
Super content creation– 8 practical tips for writing quickly and efficiently

Writing is not for everyone. However, with a number of useful tips you can already make great strides. The keyword is repeat. To learn by practise. A list will help you do the right things:
Collect questions. You have your target group, the keyword and your own offer. Now go and answer as many relevant questions as possible and prioritize them. Start with your offer: what are common questions from customers? What do you need to know before you can choose a product or service? What are the conditions, and how do you find out? Google your keyword: which new keywords and questions can you find in the headlines, meta descriptions and pages of the search results? Enter your keywords into Google's keyword planner: what other keywords do you get? Are they relevant? What search intent is behind it?
Collect answers. This falls under content curation, or reuse of existing content. See what you already have, in the form of brochures, product information, videos, images etc. Often this is simply not digitized or has only been used once. Also look externally: YouTube videos that you can embed and infographics that you can repost. Tips, lists, insights, conditions, principles and arguments can be obtained from the pages of your competitors, but be careful. Do not plagiarize: no sentence should remain the same. Enrich the content: Merge all the tips and use only the very best. And of course think of interesting points yourself!
Google in English. The Netherlands is small and the world communicates much more in English online. Use English keywords to find English content.
Create a structure. For example, take a look at this article you are reading right now: I started with what, then why and now you're in the how. Which questions are crucial? How would you rank it? Which keywords fall under which section?
Get your target audience moving. Super content is a tough one to read. That's why you need to start with a reason to read. A promise that connects to what your target group wants to achieve (saving costs, convenience, saving time, effectiveness, more turnover, etc.). Like getting higher in Google. You can also use threat, think of the 'millennium bug', the cookie law, the internet bubble and now the GDPR (Unknown? Google it… or maybe not).
Provides insights. SEO texts often offer no value at all, so that's not great. Think: what should your target group achieve? What issues do they face and what are important insights? This forms the burden of proof in the value of your super content and helps to convince you that you know what you are talking about.
Create a story. You not only write the parts together, but you entertain and combine information with reading pleasure. Think of short sentences, explaining jargon, no unnecessary difficult language (because not everyone is equally "eloquent"), a bit of humor and alternating heavy subjects and light-heartedness.
Make it visual. Google image and pinterest your keywords. Which images explain your concepts well? Can you reuse or imitate them? YouTube your keywords, which short video supports your story? Think about your story: would a picture help? Is there a budget to put a designer to work?
Watch Rand Fishkin's 8 min explanation about 10x content and Google. 
Subtitles are available with the fourth button from the right. 
Super content needs a super context – checklist with 10 points for the content marketer

You have made great content. Bravo! And now? Well, it should start working for you. That's where the copywriter hands the baton to the online marketer. Or, this is where the content marketer puts a different cap on. Check these points to make your super content score for your company:
proofread. Have someone from your target audience read it. Is it good? Fully? Informative? And check the grammar: are the sentences correct? No spelling mistakes? Not too long sentences?
Place in the CMS. And keep your keywords in mind. Think of the title, slug, headings, read-on bar, processing keyword in meta description, internal links, tags, categories and social media texts. For WordPress, the Yoast plugin for SEO helps.
Collect images. If you already have images in the CMS, check whether the file name and alt-image match this content. Pixabay.com is perfect for free images, that's where they come from in this article. Use Google image search for inspiration. Put images in the CMS with the correct file name, alt-image tag, description and in the correct size (or use an automatic resizer).
Conversion optimization. A profession in its own right. What is the next step for your reader? Is that clear right from the start? And at the bottom? Are the buttons clear? Is there a good justification? Are there things on your page that are distracting, such as a banner for something completely different? Should the standard pop-up banner work here?
Test. No, do not skip this step. Test from another laptop or PC: can I find the page in Google? (no, use Fetch as Google in Google Search Console) Are the title and meta description correct? How fast does the page load? Is the right message above the fold? Can you do a quick headhunt to see what it's about? Is it boring without images? Are you being pushed towards conversion? How does that conversion work? How does this all work on a mobile, iPad, or any other browser? Does this make you happy as a potential customer?
Place in the website. Can you post a link somewhere in the menu? In the footer? Are there internal pages about the same problem, or aimed at the same target group? How can you redirect to your super content?
Post in your channels. Make a big item in your newsletter. Multiple smaller Twitter posts and a LinkedIn or Facebook post that triggers interaction.
Place in your organization. Does everyone know about your super content? Is it right with you corporate story and communication? Has everyone read and understood it, or is this for a short knowledge session?
Link building. Google looks at content and at links. Provide inbound links to your super content. (blatant self-promotion: You can also outsource link building!)
analyze. So you can keep improving. From Google Analytics: where do visitors come from? How long do they stay on the page? How's the conversion? From Google Search Console: on which keywords is your super content page found? Can you process that more in title, headings, text and meta description? Via the free tool Hotjar: how do people scroll on the page? Where do they hang?
Want to read more about applying? In this article I give a step-by-step explanation how to super content realizes newsletter subscriptions.
Conversion: content marketing session
Of course, this page must also refer to a conversion: otherwise I'll give away all those practical insights (from practice) completely free of charge! As a reader who has come this far, you naturally want to get started with this subject. It's new to you. After all the tips and explanations, now your challenge is: what next? How do I do this efficiently and successfully? For that I offer you a content marketing session. A 1-on-1 telephone in which we discuss your objectives, target group and approach. You will receive personal advice and practical tips so that you can immediately start using your super content to rank higher in Google, help your customers and score new leads.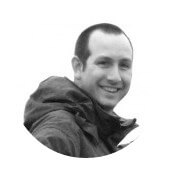 Thomas Lapperre
Blogs for Dutch Cowboys and Emerce
Founder Bloomse
Writer and content marketer
Helps various partners and B2B companies with their content marketing