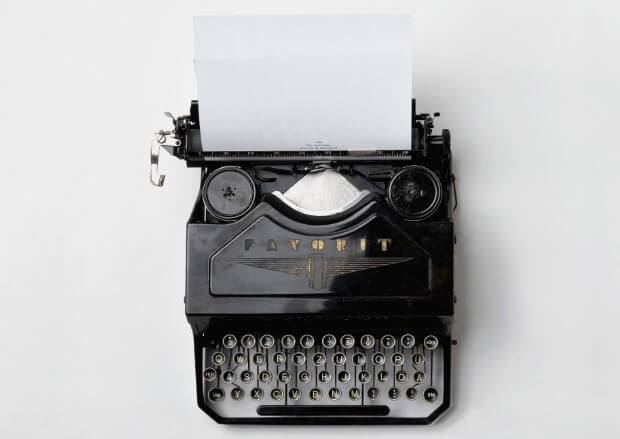 How do you get more sales from your blog?
Guest blog by Jordi Bron van Contany
You should of course blog for your reader and not for Google or purely for your own profit. But in the end you still want to pursue your own business goals. How can you get more sales from your blog without pushing the reader too much?
Before we answer this question and give tips, let's briefly explain how blogging works. When it comes to blogging, some people don't think any further than occasionally posting something nice on a page. Blogging is so much more than that, luckily more and more companies are realizing that.
The ABCs of Blogging
Blogging in content marketing
Blogging is essential for content marketing. Blogging is used as a means to be found better on Google and to provide more value for the customer. This ultimately results in more conversion for your company.
It is increasingly difficult to rank high in search results and have online success. This is what content marketing focuses on. Through blogs strategically, you show Google that you have something to say. Regularly posting useful and valuable content is not only good for SEO activities, but also for customer loyalty. Your reader is going to be watching you and remembering you in case they need you.
Relevant visitors through blogging
Every blog is a part of your branding, identity and profiling. By letting us know who you are and what you do, you also attract visitors who are interested in you. The reader actively searches for information. Because you use relevant keywords for searches, you also attract relevant visitors. These visitors are valuable and are more likely to convert. This ultimately generates more revenue. This brings us to the main question of this blog: how can you get the most out of your turnover?
8 Tips for more sales through your blog
Write from your goal
You don't just write your blog just like that. It is an investment in your company that you ultimately want to achieve goals with. You set this up clearly in advance, so that you can work in a targeted manner.
Thinking from target group
Without readers and visitors you are nothing in the online world. To attract your target audience you have to think from your target audience. Analyze what they want to read, who they are, what keywords they use, on which media they can be found, etc.
Choose writing style
You want to appeal to the reader. This also includes an appealing writing style. This can best be used commercially, as long as it is not too thick on top. The writing style should also be consistent in the form of formality and the narrator.
Timing is everything
Timing is everything, is often said. Nothing is less true. It can be decisive to deliver a message to the right target group at the right time. You can hit or miss here. It goes without saying that it is not wise to share messages on social media at night. But which times give the highest turnover? And how long in advance is it best to promote an event? These are interesting things to explore.
Attractive layout
Your blog should look attractive and therefore invite you to read. The reader determines at the first glance whether they want to read your blog or not. Provide a clear overview and use attractive colours, headings and images.
Use calls to actions
Call-to-actions work, that has been proven several times. You guide your reader in your blog to the desired conversion. You can easily close your blog with calls-to-actions, such as 'Buy your blog here' or 'Read this article'. In this you make clear to the reader what he or she should do.
Highlight products
Your blog is perfect for highlighting a product without being commercial and obtrusive. The reader clicks on your blog out of interest and is therefore sympathetic. Now it's up to you to persuade the reader to convert. You subtly guide the reader to the purchase.
Measuring is knowing
Online marketing is trial and error. You try out what works and what doesn't, and you constantly adjust your strategy accordingly. Use A/B testing and analyze the behavior on your website. Measuring is knowing!
As you can see, there is more to it than just typing a text and placing it on your site. Blogging doesn't have to be difficult, but it does take time and knowledge. Today there are content marketing agencies that blog service offer to help you with this.