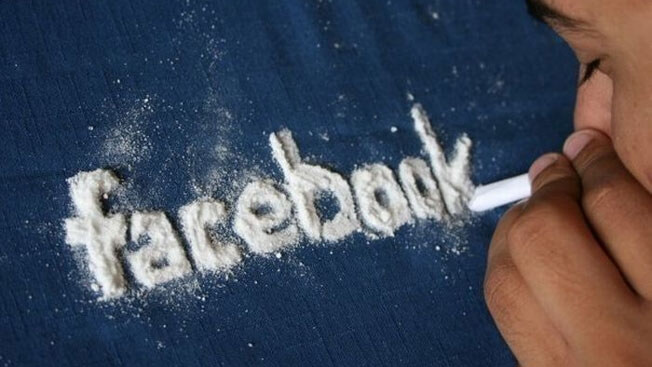 How to continue on Facebook as a company?
Once started as a face book for students and now an important marketing tool for all large companies that focus on consumers. Recent posts like Fan penetration on Facebook decreased by 42% since August en Facebook Admits: Expect Organic Reach for Pages to Continue Declining and Dutch young people are turning their backs on Facebook en masse point to a major decline in the natural reach of Facebook pages.
In contrast, the reach you get from viral content and fan interaction is growing, according to the first post. The second post is less positive: if you don't pay for Facebook Ads, only 1 to 2% of your fanbase will see your posts. So gloomy news for company pages. How to continue on Facebook as a company?
First some Facebook numbers
It is a social media site like Myspace and Hyves once were. The number of daily active users in the Netherlands is 6.1 million, according to Marketing Facts. In 2012, we spent 24 minutes on social media every day (according to the SPOT time use survey), of which 62% was on Facebook (15 minutes). That is average for all Dutch people, including those without a Facebook profile.
Facebook as a platform therefore has an enormous reach. The bond we have with it is social because we maintain contacts and relationships with it. As a result, it has the atmosphere of a living room rather than an office. The companies present mainly profile themselves there, sometimes take actions, provide information about their services and products and there are also few companies that can directly link turnover 1 to 1 to their Facebook profile.
Do you remember earlier?
With your Facebook page you reached all your fans by default. As a user, you saw it when someone liked a page. Not so many companies were active yet. Facebook was a free additional communication channel for your company. Like and giveaways were rare. Oh well, luckily it was still very common then.
A like has become worth less
In the meantime, our attention has become a scarce commodity. Facebook has become established. We hear more about new platforms (Google+, Tumblr, Instagram, Snapchat, Vine…etc). A like has become worth less: out of courtesy you liked your niece's hobby club or the company page of your hairdresser. But you don't necessarily expect it to affect your timeline. It's already busy there. Facebook wants to show you as many relevant messages as possible. That you're going to like. And interact with. Because your attention is worth money.
Attention? Anyone?
Advertising messages and advertorials are receiving fewer and fewer responses. We live in a communication era where, according to Google CEO Eric Schmidt every 2 days just as much information is produced as from the beginning of society until 2003. Whereas you used to reach the entire Dutch population with advertising on 1 TV channel, you will have to dig a lot deeper into your pocket for that same range. Quantity doesn't work that well anymore. Personalization and quality do: the relevance per person.
What's next on Facebook?
As with any means, the use of social media is a consideration between benefits and costs. If you want to keep the same range as you had before, you have to make adjustments. That means investing, and that can be a sour apple for companies that have already invested in getting likes.
Facebook ads
With Facebook ads, you buy back the organic reach you once had with your business page. On the other hand, because it costs money, a barrier is set between paying companies and non-paying companies. And then your message stands out again. But the same applies here: qualitative content wins out over non-quality content.
5 tips for more relevance
How do you get more viral reach? You have to become more important to your audience to stand out. Consumers only want to connect with a limited number of brands. How do you turn your Facebook page into a channel that is more valuable to your audience? 5 tips in the form of questions: as a company you will have to make the considerations yourself and find your own answers.
1. Passion
What passion do you have in common with your target audience? Which "shared purpose" connects you? What does your shared vision of the world look like?
2. Inspirational story
What's your story? What context does your company stand in? How do you inspire your audience? Imagine 2 fans of your company page talking very enthusiastically about your Facebook post… what are they talking about?
3. Stop Selling
In what ways can you sell without selling hard? How do you influence the decision-making process of your customers? On what basis do your customers buy exactly?
4. Added value
What is your added value? How do you make that customer relationship more valuable? How do you turn your product or service into a good tip that friends like to share with each other?
5. Customer Information
What do you know about your customers? What is the profile? What does the customer journey look like? What works and what doesn't?
Being successful on Facebook is becoming more of an art… and above all, hard work. For small businesses and your niece's hobby club, with less time and money on hand, Facebook is less likely to become the preferred means of communication. An e-mail newsletter, alternative platforms, or just plain paper are the considerations in my opinion.
Read also Interaction on Facebook: 13 angles for new ideas to increase interaction on Facebook and thereby gain more reach.
Cartoon source: Tomfishburne.com
DOWNLOAD Facebook for Business Checklist
Everything to quickly and effectively put your Facebook page live