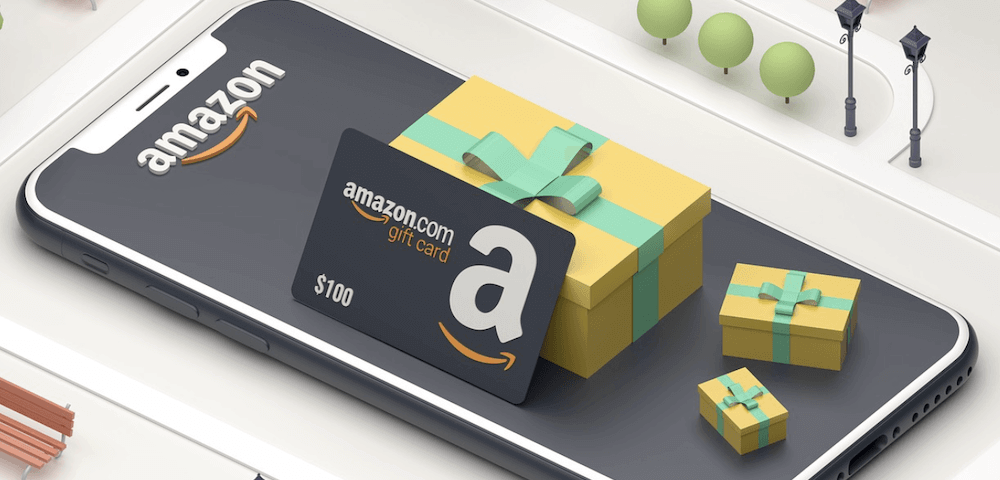 How do I delete an Amazon review?
With the arrival of Amazon to Netherlands, the importance of Amazon reviews is also increasing. Amazon already sells more online in the Netherlands than the Media Markt, for example, and has recently added iDEAL. The expectation is that Dutch retailers and web shops will feel the power of Amazon. The only solution? Participate. And then you need good Amazon reviews. But what if instead of four or five stars you only get one? And what if the message also completely destroys your product? Especially if you have done everything you can to deliver a good product, such a bad review can be very sour. You can feel that in your turnover. Ideally you would like to adjust or delete the review, but how do you do that?
Called reviews or reviews, they are an important means for Amazon to give shoppers a better user experience. As a consumer, you can immediately see which product is popular and which is less valuable on Amazon. That's why leaving a review is so incentivized by Amazon. From a total spend of €50 you can leave an Amazon review. As an assessment in text, but also as a video. Digital downloads that you purchase for free are not eligible for a review. You don't need to have purchased the product you want to review on Amazon. And please note: you can only leave a review 48 hours after you have purchased a digital item. But what if you want to change it afterwards?
Delete my Amazon review
Have you, as a customer, given a review on a product? You can do this again edit or delete in your Amazon profile. Often problems with products can be solved by contacting the seller: give them a chance to correct the error. It may well be that the problem was unknown and the seller is grateful to you for the opportunity to improve their service.
What can you do about a bad Amazon product review?
Unfortunately. You cannot remove a bad product review on Amazon as an online seller. You now have two options:
Reversing a customer's negative experience to a positive one. For this you have to actively approach the customer. This means that as soon as you have received a bad review, you should immediately give a positive response. Suggest the customer to look at a solution together. If the product is broken or does not meet the customer's requirements, you can take the product back or replace it.
Return the customer's money. Or do you want to completely satisfy the customer? Then replace the product and return the money. With this you satisfy the customer and they may be willing to adjust the review based on the service provided. Always apologize, keep in touch with the customer and show in the response to the review that you are willing to look for solutions.
What if the review is not focused on the product? Amazon removes reviews in these 4 cases
Sometimes you get a bad review and you don't understand it at all. The content of the review is not about your product at all. This is a review about something completely different. It could be the Amazon service or the service you provided, maybe an email they received or the parcel service. Sometimes customers also just complain to complain. If the review has nothing to do with the product itself, you can report this to Amazon. Note the following four things to have the Amazon review removed:
Offensive Material: unnecessarily sexually explicit comments, hateful or abusive comments or curses, comments that indicate defamation, libel, racism or incitement.
Advertisement: advertisements, commercials or texts that say the same thing too often. Views of a person, company, or site with a financial interest in the product. Such as a supplier, seller or employee of a competing product or company, for example.
Inappropriate content: reviews in a language other than Dutch (not Latin either, Thierry), reviews written by someone else, or previously published (copy pasts), phone numbers, email addresses and URLs not related to Amazon, details about alternative availability, prices, ordering methods or providers. And: comments aimed at other reviews. Watermark in the video is also not allowed.
Off topic information: feedback about the seller, shipping or packaging. You give this feedback via www.amazon.nl/feedback and www.amazon.nl/packaging. Poems, haikus, philosophical musings… anything that doesn't belong with the reviewed product. Also no feedback about spelling mistakes or inaccuracies in the catalog or product description: use the form at the bottom of the product page. Finally, a review is not the means to provide feedback or comments on Amazon or any functionality on the page. 
So humor is allowed: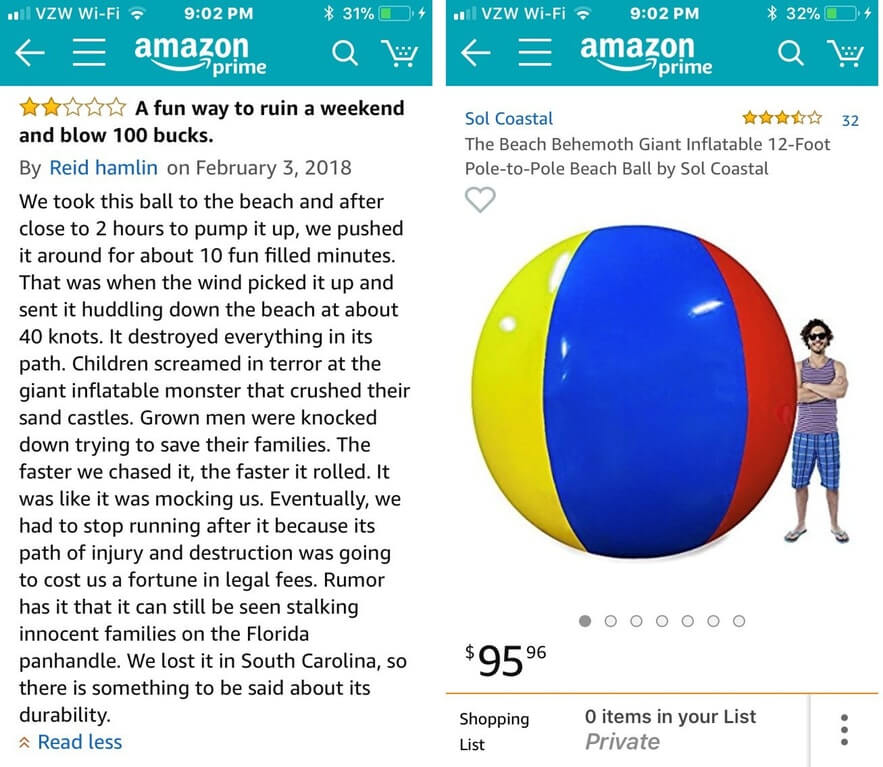 How do you make an Amazon review disappear?
The easiest solution is to make the bad Amazon review disappear between good reviews. The average consumer expects a bad review every now and then, it is just unnatural if there are only positive reviews. So make sure you have enough positive reviews.
Ask all your customers if they are willing to leave reviews. If necessary, link a chance to win a free product. A few dozen positive reviews ensure that that one negative review disappears into the background. If you have had few customers, that is of course more difficult. Another option is to select a group of people who can test your product in exchange for an Amazon review. Free of course, because that alone results in a positive review! Note that they are already allowed to write reviews on Amazon.
Review marketing: why, how and what
Getting serious with review marketing? Read here how important reviews are, what exactly you do, 8 practical tips for dealing with negative reviews and advice from Koninklijke Horeca Nederland about review blackmail.