How do I delete a Facebook review?
A negative review on Facebook is very annoying. This social network is the largest at the moment. For companies, social media is becoming increasingly important, as a result of which more and more companies are choosing to create a company page on various social channels. Facebook will then be at the top of the list. This is not surprising, because almost every target group can be found on Facebook. It is therefore the ideal place for companies to collect reviews: on Facebook these reviews are officially called 'reviews'. Positive reviews are seen by endless numbers of people, but of course this also applies to negative reviews. Here's how to delete a negative review on Facebook. 
You can mark negative reviews as inappropriate
Negative reviews can have a major effect on your business. A single negative review is not a disaster, especially when it is among many positive reviews. Still, a negative review can carry a lot of weight precisely because there are so many people on Facebook reading it. No company likes negative attention. If you've received a Facebook review that you're not happy with, you can share it to mark.
Pay attention! Marking is not the same as deleting
It is sometimes thought that flagging is the same as deleting, but this is not the case when it comes to a Facebook review. By marking a review you are actually indicating to Facebook that you are not happy with the review. Facebook can then take a closer look at the review and if the social network agrees with you, the review will be removed by Facebook. Have you received a negative review on Facebook and are you not at all happy with it? Then you can take steps to have it removed.
Step-by-step plan to delete Facebook review
You can follow a step-by-step plan to have a negative review from Facebook removed by the social network. Simply use the following step-by-step plan for this:
Find the review facebook on;
Click on the arrow at the top right of the review;
Then choose the option 'I don't like this review'.
You will now see two options. In the first place you can click that you believe that the review has nothing to do with your company or company page. If you click this option, your report will be sent to Facebook for review.
If Facebook has made a decision you will receive a message in your personal Support-Inbox. The second option is clicking that you believe the review does not belong on Facebook. You will then see a list of options why you think this is the case. You can indicate the reason and you will immediately be given the option to block the person in question. This means that you can no longer communicate with this person via Facebook.

A negative review can also be helpful
Always consider to what extent a negative review is actually harmful. Do you have 100 positive reviews and only 1 negative review? Then it may even be useful to leave it alone. It ensures that people see that you are not perfect and that you are not afraid to show it. Do you think a review is really inappropriate? Then you can request Facebook to remove the review according to the step-by-step plan.
Review marketing: why, how and what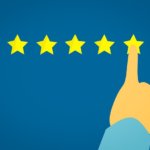 Getting serious with review marketing?
Read here how important reviews are, what exactly you do, 8 practical tips for dealing with negative reviews and advice from Koninklijke Horeca Nederland about review blackmail.
Facebook marketing in 60 minutes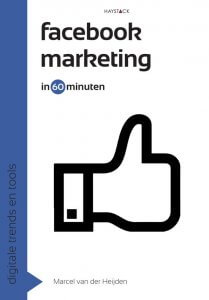 € 12,50 via Bol.com
Excellent book to start advertising on Facebook. Makes you think about your Facebook goals. What do you ultimately want to achieve? This book explains the basics in 60 minutes.
Written by Marcel van der Heijden, founder a friend of mine?, the first Facebook marketing agency in the Netherlands. View here on Bol.com.