How do I delete a TripAdvisor review?
TripAdvisor is a popular review site where people can rate a wide variety of businesses. With just under 395 million users per month, the review site is one of the largest review sites in the world. TripAdvisor has nearly 100 million members and there are already about 500 million reviews online worldwide. It is therefore good to imagine that you can be quite concerned when you receive a bad review on this website. Unfortunately, it is not easy to remove a review from TripAdvisor. Under no circumstances can you do this yourself, so it is important that you have the website behind you.
When can a review be removed from TripAdvisor?
Removing a review from TripAdvisor is not easy. You must submit a request for this to the website itself. This indicates that in only three situations there is a chance that a review can be removed. This concerns the following situations:
When a review is suspicious.
When a review violates TripAdvisor's review guidelines.
When the review was posted at the wrong company or property.
TripAdvisor clearly states on the website that under no circumstances will the website intervene in any dispute between the reviewing party and the reviewing party. The website also clearly states that no exceptions are made for removing reviews.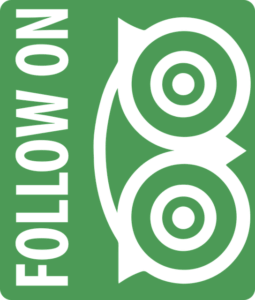 How can you have a review removed from Tripadvisor?
Do you believe that a negative assessment involves a situation that falls under one of the three situations mentioned? Then you can follow the next steps:
go to you TripAdvisor account;
Then go to the Management Center;
Click here on the tab Reviews;
Then tap the option to report a problem;
fill it form in that you will find on the next page;
Send the completed form.
Once you've gone through these steps, you can't help but wait. TripAdvisor will act on your report and assess whether there is a reason to remove the negative review from their website. It goes without saying that this can take a few days, especially given the large number of users of the website. You will always receive a notification when a decision has been made. If TripAdvisor decides not to remove the review, you can't appeal. The decision is firm.
What if you don't agree with the decision?
Under no circumstances will TripAdvisor discuss whether or not to remove a review from the review site. Received a bad review and TripAdvisor doesn't want to remove it? Then you will not get any further with the website. You cannot object and there will be no discussion from TripAdvisor.
The only thing left to do in this case if you really want the review removed from TripAdvisor is to file a lawsuit. In some cases, summary proceedings may be sufficient, but bear in mind that TripAdvisor is a large and international party. A judge can order TripAdvisor to remove a review, but in practice this won't happen very quickly. So you have to ask yourself whether you want to spend money on a lawsuit.
Two options you have now
Your report didn't lead to the review being removed and you don't want to start a lawsuit? You have two options.
Improvement plan: The guest experience was not optimal. You can improve that. Gather background information and create a strategy with your team. Draw up an action plan for improvements and appoint someone to take responsibility for this. Can't solve the problem? Then see how you can temper expectations. For example, with information that better describes the situation. After executing the improvement plan, the responsible can continue to follow the reviews on TripAdvisor. This way you can see whether it actually leads to better reviews.
Comment on TripAdvisor: Write a management response. Do this professionally and without emotion, and have another person read the reaction just to be sure. With this you show other potential guests how you stand. There are always two sides to a story. Even if the rating is ridiculous, a bad response can really screw you up for yourself. Provide information about your improvement plan, show that you take reviews and therefore your guests seriously. Also, answer those questions that future guests may have from reading that review.
Review marketing: why, how and what
Getting serious with review marketing? Read here how important reviews are, what exactly you do, 8 practical tips for dealing with negative reviews and advice from Koninklijke Horeca Nederland about review blackmail.