How do I use Facebook for my hotel?
Guest blog by Genya van Belzen van RoomRaccoon
Launched since 2004, Facebook currently has over 2 billion active users. That makes it the largest social media platform in the world. Many travelers are active on Facebook, who are eagerly looking for a dream accommodation in a beautiful environment. Can they find you on Facebook?
Facebook isn't just a platform to make friends with a grade 3 classmate or stalk your ex. Facebook is also heavily used by companies in the hotel industry. Many hoteliers are active on Facebook and that is not surprising, because Facebook offers various advantages.
With Facebook you can:
Building relationships
Make personal contact
Stimulate direct bookings
Let me briefly explain them.
Create visibility
Creating a Facebook page is easy. What is important? Set the correct category (hotel, B&B, resort, lodge or motel). Enter your name, address and telephone number and write a short biography with information about your accommodation.
Use your hotel's logo as your profile picture and use a picture of your hotel room (which looks more beautiful than ever) as the cover photo. Customize the Facebook URL with the name of your property: facebook.com/denaamvanmijnhotel, and you're done!
Get reviews
Reviews are important in the hotel industry as they provide information about the quality of the accommodation: is the bathroom clean? Was the owner nice? Was the breakfast nice?
Facebook is a means to get reviews. Always strive to respond to reviews – especially the negative ones – when you receive a review. (here you will find more explanation about this Delete Facebook reviews)
Building relationships
You build a relationship by communicating with your followers. You do this by posting nice posts and responding to comments they leave. Some examples of fun Facebook posts for your hotel:
Tips: the packing list that is useful for your environment and climate;
Giveaways: let your followers post a photo in exchange for a stay;
Promotions: pay 2 nights and stay 3 nights;
Humour: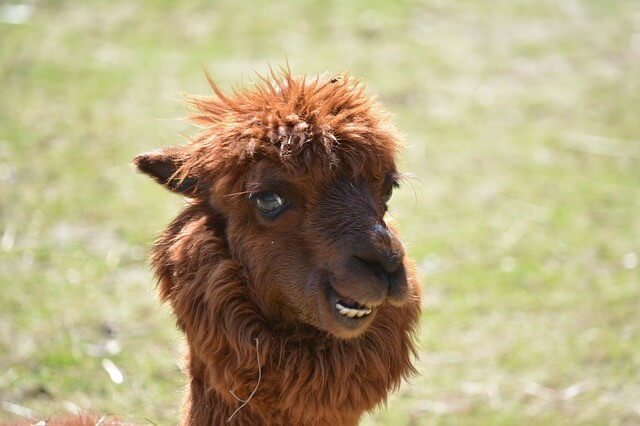 Make personal contact
Facebook is the platform to be informal. Behave like you do with friends: give a compliment (with a blue thumb), plan something fun together (with an event) or make a joke (via a Facebook post).
Potential guests can contact you via the Facebook chat: answer questions about wheelchair options or nearby attractions.
Stimulate direct bookings
On Facebook you can use the 'Book Now' button to encourage more direct bookings. The link behind this button directs people directly to the booking module on your website. Through this booking module they can see the room availability and they can immediately reserve a room.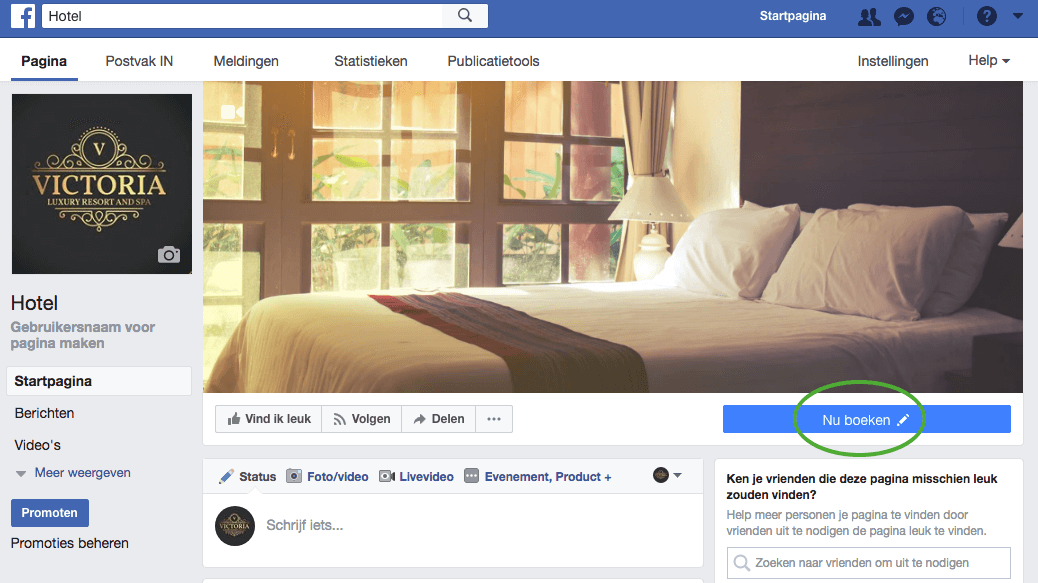 Advertising
As the latest news has shown, Facebook knows a lot (and that's pretty scary). But as a hotelier, this is actually only beneficial if you want to place an advertisement.
When placing an ad, you can target exactly the most valuable audience. For example: people who are interested in traveling between the ages of 18 and 40 and who live in the The Hague region. (read more about it here) advertise on Facebook)
Conclusion
Many people post a picture of their trip (travel bragging). More than half of people are inspired to travel when they interact with other people's travel photos on Facebook. So make sure you – with your hotel, B&B or other accommodation – are among them.
Guest blog by Genya van Belzen van RoomRaccoon