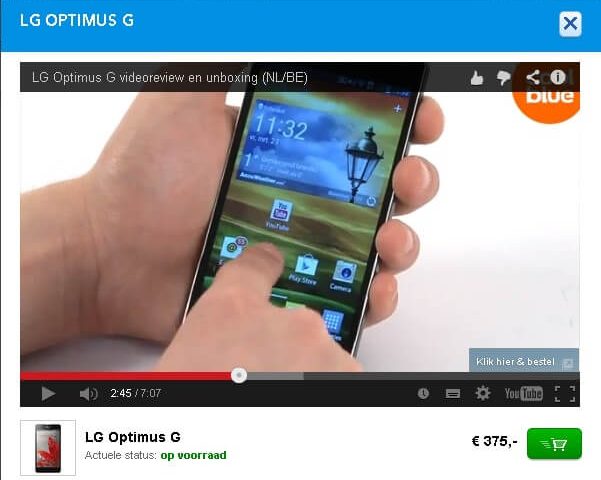 Inbound Marketing: stop bothering and let customers find you
Sanoma is going to delete 32 of the 48 titles. The call-me-not register has more than 8 million telephone numbers. And recently, the online TV and video service Netflix has been launched in the Netherlands with great expectation. What is going on in the media country? Very simple: as consumers, we no longer want to be bothered by companies. We want to determine for ourselves which messages we are presented with. And that is all because of the internet.
The Internet is changing the role of your company
Any company that does not add value in the chain will disappear. The internet connects everyone: consumers buy directly from the producer. Distribution is therefore no longer a distinctive character. As a consumer, you google for solutions to your problems and choose your supplier. You want to be helped by an expert and not by a salesperson. The old model of broadcasting via mass media no longer works.
That's bad news if you don't know how to add value. Videoland, the Block and the Freerecordsshop are just a few names of major players that have been overtaken by time. But it is actually good news for companies that know how to respond well to the new market. according to research from Hubspot in 2012, inbound marketing costs a whopping 61% less than outbound marketing.
How does the new market work?
The internet has changed the world and so has your market. 82% of consumers visit Google first and then a company. So make sure you are found earlier. And you do that with content: useful tips, solutions, explanations and product reviews. By shifting your focus from advertising to content, you will help and stop bothering. You become the expert. Therefore, create content that will benefit people. What they are looking for.
People don't look for products, but solutions. They google and see which solution suits them best. A website that offers valuable tips and immediately helps, has a big advantage. As a company you are then sympathetic, helpful, you address the customer about his problem and you offer immediate value. It's like successful networking.
It is important to realize that the consumer in this new world also has reach. If you don't like your company or your product, the consumer can do this via social media, (Google) reviews and complaint forums to the world. But that also works the other way around. And not only your potential customers love good content, but also Google, other websites and social media.
Coolblue is a successful e-commerce formula including Pdashop.nl. With professional product reviews, they immediately show you all the ins and outs, in this case the LG Optimus G.
Metal wholesaler MCB has completely stopped with outbound marketing: advertisements and direct mail have been replaced by social media, tailor-made news and apps. Their target group is mainly active on Linkedin, and so is MCB.
Karwei offers everything to do a job: manual, drawings, list, and of course the materials themselves. Are you looking for 'make a letterbox', Google will return this page as the first result. 
10 practical tips to get started with Inbound Marketing
As an entrepreneur, this all sounds great, of course, but how do you approach Inbound Marketing practically?
Look at the customer process: how does the customer begin to become aware of his need? What information does he need? Does the customer come to you with a very specific product question? For example, a square coffee table of 80 cm high? Or does the contact start earlier, during the orientation phase?
Look at the needs of your customers: what information does a customer need before looking for a supplier? What problem is he trying to solve and what information is helping him on his way? Your salespeople know the answers. At least, if they have learned to listen to the customer. What do your customers call about? What is the standard story you tell in the first contact? As a freelancer it is important not to focus on the whole world, but especially on your own customers.
Watch how you do that valuable information for your customers, digitally, in word and image. Examples: PDF with tips for new parents, advice and drawings on how to place light in the house, a list of critical questions for a mortgage lender, a blog about furniture, news about the new health insurance… Choose the form in which you give the best answers to common questions that your customers have. Feel free to discuss this with your customers: would this help them on their way?
Write those answers loud and clear for your customers, so that they quickly see that this is valuable information and not an advertising brochure. By offering this information digitally, you get more traffic on your site and shorten your own sales process. You may also consider a blog. Read the article When is blogging interesting for your business?
Write those answers too friendly to google. You get more traffic on your site by optimizing the content for Google: search engine optimization or: SEO. That means that you make the keywords that your customers use come back a lot in your content. By putting content on your site that customers are really looking for, you're more likely to get links from other sites. And that helps with your SEO.
Make sure that content is easy to share on social media.
Bring your sales process map: how many visitors does your website get? How many of them contact or place an order? That's your conversion rate. A good tool to gain more insight into your website is Google Analytics.
Promote your content. Use all your communication channels: Twitter, Facebook, the homepage of your site, newsletter, but also your store, your folders and advertisements. Use every channel you have customer contact with.
Keeps the Results of your efforts, again with Google Analytics. See through which channels you get more visitors, and through which channel you get visitors that convert better. Also check whether visitors return more often, which can indicate more connection with your site. As with all marketing: adjust where necessary.
When you see that your turnover is increasing through the use of inbound marketing, you can also consider extra traffic to purchase, for example through the use of Google Ads or affiliate marketing. Read the article 'Online Marketing: the Marketing Crane'.
Marketing of now
Interruption marketing is no longer of this time. Irritation is not a good basis for a long-term relationship. Stop harassing your customers. Look at what your customers want and make it available through your own online channels such as your website, social media and your newsletter. Start with Inbound Marketing: create relevant content for your intended target group and ensure that this content is found well.
Today's marketing is interactive and focused on added value. Your role changes from salesperson to advisor. You no longer focus on the customer's money, but on his problem. And by offering your customers relevant solutions, you are valuable to them. They will then look for you, because you are well worth their money.