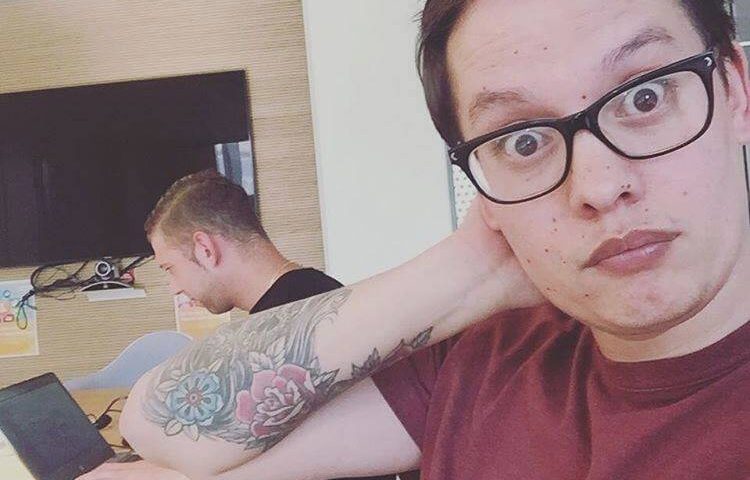 Interview about webcare at Nuon: "The right to be angry is not unreasonable"
Have you ever complained about energy supplier Nuon online? There is a good chance that you have had contact with Joeri, a webcare employee at Nuon. "The customer comes first," says Joeri, "The right to be angry is not something unreasonable." 
"I started at Nuon in 2007 as a telephone agent for customer questions and later I was hired at Nuon's collection department. I applied for a job at Webcare in 2013 and I still enjoy working there today."
Joeri, why are you doing this job? 
"I have a lot of affinity with social media. I believe in the power of this medium. The main thing is that I enjoy my work and that I like to do something that I really enjoy. In my opinion, to do Webcare you need to have guts, humor and the ability to empathize with a customer. Sometimes there is a hidden apple in a tweet or Facebook message. The appealing aspect of the message is therefore important to recognize. It also helps that I have substantive knowledge about products and systems. I can help the customer 100 percent."
How do you deal with people who exhibit unreasonable behavior?
"The customer is always right, even if he is not right. The customer is central and I believe that the right to be angry is something that is not unreasonable. An emotion is human. You can achieve a lot with the right tone of voice. Dare to admit that you as Nuon are wrong or a joke in the right way can do wonders. Racism or certain swear words with illnesses is transgressive behavior for me. I'll let you know and then it's done."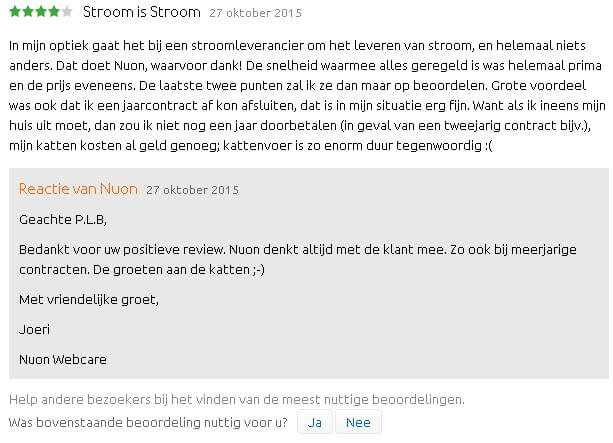 [pullquote]"With the right tone of voice you can achieve a lot"[/pullquote]
How would you file a complaint with a company?
"I always use Twitter myself. Fast and effective. Report something publicly and you will be helped immediately. Those are my own experiences with other companies."

How far do your possibilities extend internally to resolve complaints?
"I have a lot of freedom within the company. Because I have extensive expertise and knowledge, I can solve almost everything myself. Internally, communication is clear within different departments. I can and may make many decisions myself. I always check: Is it bothering the customer? Can I fix it? How does that affect my business?
We mainly receive Tone of Voice training internally. We also work with an Engagement console. We receive training for that with updates."
What numbers are you charged with?
"I am monitored every week. In addition to handling tweets and Facebook messages on speed, I am also judged on quality."
Do you think people have become more demanding?
"Yes I think so. Nowadays everything and everyone is on social media. As a brand you are vulnerable. People use that. You see that people quickly opt for social media and complaint sites if they cannot resolve it with the regular channels. Where a complaint or dispute previously stopped, it now continues for longer."
What are the points of attention for good webcare?
"The customer is king. Know who you are talking to. So who are his followers? How many followers does he post or tweet? As a result, you quickly receive valuable information with which you can do good webcare."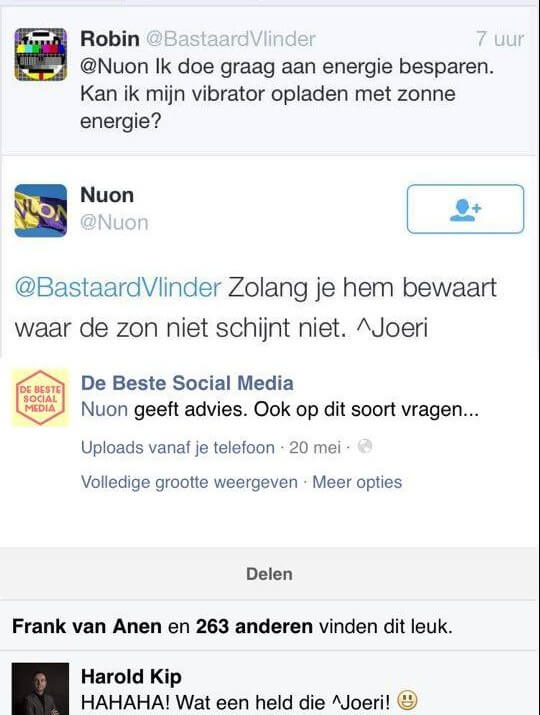 [pullquote align="right"]"A joke is not always possible"[/pullquote]
What can you do better about webcare in the Netherlands?
"I often find it a bit safe. Avoid the standard answers. "Annoying to read" or "sorry for the inconvenience" is noticeable after 10 times. The challenge is to package the same message differently over and over again. Customers quickly see through this. Also, don't try to be funny at all costs. A joke is not always possible."
What differences do you see per social media?
"G+, for example, is not monitored. The focus is mainly on Facebook and Twitter. In addition, we have a forum and we maintain various complaint sites: Klacht.nl, Complaints Compass.nl, Energieleveranciers.nl."
[pullquote]"Social media has no closing time"[/pullquote]
How do you see the future of webcare?
"Some companies can already be reached via whatsapp. I think that will be a trend that we will eventually join. If it is the customer's expectation, then you have to meet it. I think that as a company you need to become more flexible. Also consider opening hours on Sundays. Even if the regular customer service is closed. Social media has no closing time."