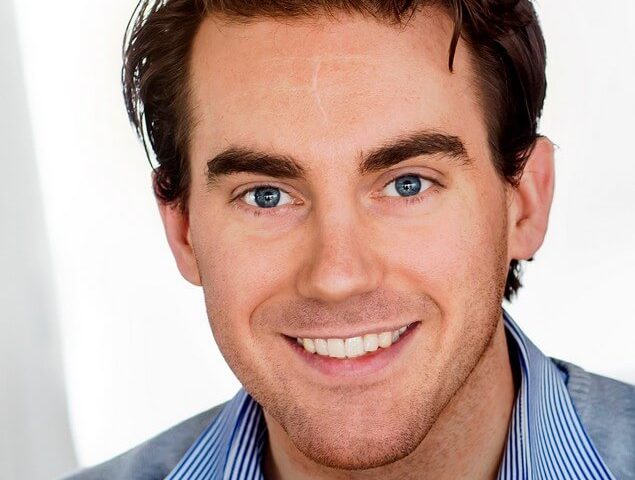 interview with content marketer Christian Slagter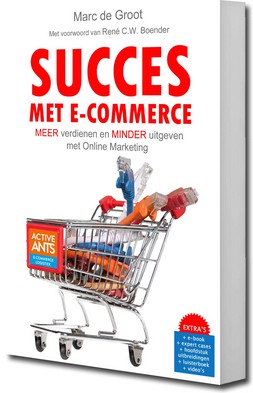 This is how a webshop is set up. But how do you make it successful? With content marketing, Christian Slagter of Butcher Media. As co-author of the handy book Success with E-commerce he wrote the section on the use of content marketing. "Content marketing is not a quick sales pitch but putting the customer first. By creating valuable content and bringing it to the attention of your potential customers, you generate leads and customers." Read the interview and enter the competition to win the book.
What is content marketing?
"Content marketing is creating information that your audience finds so valuable that they want to learn more about your company. With content marketing you attract visitors to your website, you help them by solving questions, you generate leads, customers and sales and you engage in interaction. Content marketing is therefore not a quick sales pitch with which you only try to draw attention to your own services and/or products, but you respond to questions and needs that exist among your (potential) customers."
What exactly does a content marketer do?
"A lot", Christian laughs. "A content marketer looks at your business objectives, determines who your target group is and therefore your audience, analyzes the current state of your online presence (SEO, SEA, social media, etc.). A content marketer then helps to map out the online marketing strategy, draw up a content calendar, create valuable content, draw attention to this content and measure and optimize the performance of the content."
Want to become a content marketer?
Do you want to become a content marketer? Then you combine marketing power with creating and marketing content for a company. Read more about it here what a content marketer does exactly.
Why should you be involved in content marketing as a company? What does that mean?
"What do you do if you have a problem or a question? You go to Google. And you're not alone. Your audience is therefore active online and with content marketing you can reach them. If you as a company can answer the questions of your potential customers, this ensures brand awareness, trust and authority. By creating valuable content and bringing it to the attention of your potential customers, this will lead to leads and customers in the long run. Google will also start to appreciate your content, because visitors will stay on your page longer, people will share your content and other websites will link to your content. And these are all indicators for Google that your content is relevant and valuable, so that it will show up in search results sooner."
Permanently visible
"Compare it with a Google AdWords campaign. However effective this may be, when it is used properly) when the campaign ends, you will no longer be found as quickly via Google. The content you create, on the other hand, is your own and ensures that you remain visible. But in addition, you tell your story of your company through content marketing, also known as storytelling. This creates a bond with your audience. For example, give a look behind the scenes of your company or introduce new employees by conducting interviews."
Shouldn't you put the customer first instead of content?
"The customer is definitely central, that's what you create the content for! Therefore, first check who your ideal customer is, also called a buyer persona. In this you draw up a detailed customer profile for which you ask yourself questions such as: who are my customers? What questions and problems do they have that I can solve? What content do they prefer to consume? Through which channels can they be reached?"
How does content marketing differ for B2C and B2B?
"Of course there are parallels for both content marketing strategies, but the main difference is that you appeal to a different audience. A good one B2B content marketing strategy often comes down to being a valuable source of information within your industry. This is also called thought leadership mentioned. The buying process often takes much longer, while usually several people are involved. This makes it important to map out the different buying stages. The tone of your content is also more businesslike."
"With B2C you don't get that far with thought leadership and the focus for content marketing is more on topics where consumers have an interest emotional bond have with you. B2C customers are more impulsive and flexible in their purchasing decisions. They can immediately decide to make a purchase based on a number of positive reviews. This makes it important to make the barriers in your content as low as possible."
Does content marketing stand on its own as a marketing channel? How does it compare with other marketing channels?
"Content marketing integrates with other marketing channels and can be applied both online and offline. Think, for example, of a physical magazine, in which you share interesting information. This creates brand awareness and eventually people will search the internet for more information about your products and services. But content marketing also fits perfectly with social media, because you share the content through these channels and show that you are continuously engaged in your field. In my opinion, content marketing is more informative than various other marketing channels, which are often aimed at making an immediate sale."
When does content marketing not work? What are the conditions?
"Content marketing requires a lot of patience and patience. You only see the first effects – at least that's my experience – after about 6 months from the start of your campaign. For example, you will not immediately appear in the first position of the search results. If it were that simple, everyone would do it, wouldn't they? There are a number of conditions that ensure that your content marketing succeeds: it takes patience, consistency is the key to success, measurement is knowledge and your content must be valuable."
"You have to make sure you stick with it and produce and share new content on a regular basis. For example, a blog on your website once every two weeks. In this way, your audience will also take this into account, while at the same time you remain under their attention. Search engines also appreciate this, because your website keeps moving. And of course your content has to be valuable to your audience. It is important that you understand how your content is performing and how this relates to your objectives. Think of the number of visitors for your article, the position you occupy for keywords in the results of Google, but also the number of subscriptions to your newsletter or conversions achieved. See where you can improve the process so that people will appreciate your content better."
What could content marketing do for your business?
Olivier Withouck from Selligent replies:
"Content marketing brings us closer to potential buyers. It gives them answers to certain questions. Last week I read Tom Martin's The Invisible Sale, an eye opener about how certain successful companies with the right content manage to attract customers by providing the right content. An example is the American company Adorama, an online company that specializes in cameras. Thanks to product reviews via Youtube, they have managed to build up an entire community (also through input from well-known photographers who give tips on the use of certain photo equipment). With the right content you can do lead generation as a B2B company."

Can you give a good example of content marketing in practice?
"A good example that is close to me is our webshop Make Up Your Stash, which was set up by my partner Saskia. The webshop is aimed at women who are looking for a convenient solution to store their make-up. One of the strategies is to get beauty bloggers to review our products. They often have a large following that fit perfectly into our ideal buyer profile. You are perfectly drawn to this."
"Of course we want the beauty bloggers to give an honest opinion about the product, you don't want to make it a sales pitch. The beauty bloggers won't do this either, because they don't want to compromise their name. The beauty bloggers make articles, videos and photos of our products, which also include links to our webshop. In this way we become easier to find in the organic search results. In this way, the beauty bloggers are true ambassadors for our webshop, so that their readers will be more inclined to purchase our products. You thus create brand awareness, trust, authority and the desired conversion."
Need personal advice on content marketing? Book a content marketing session
Telephone 1-on-1 in which we can discuss everything about your content marketing: objectives, strategy, lead generation and content creation. After this session you understand how content marketing works and you can take immediate steps.