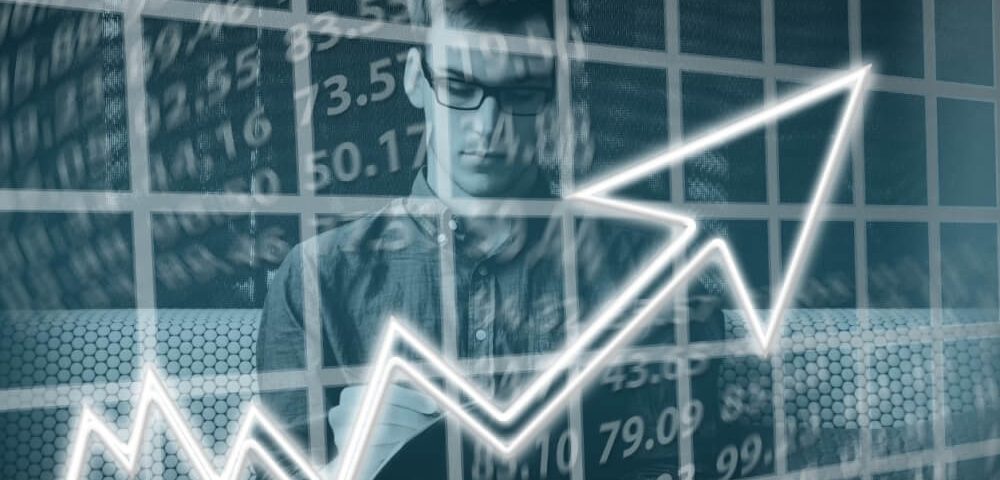 Investing for entrepreneurs: the good, the bad, the ugly
If you've set up your own business, or are thinking of doing so, you'll know that this isn't always a dream come true. It often involves stress, a lot of risk, difficult decisions and a lot of work before your business can become profitable.
Once you start making some profit, you will inevitably be faced with a choice: what to do with that money? You can invest it directly in your own business to pay for short-term growth, you can pay it out to yourself, or you can invest it to build greater business wealth.
You can fall back on this when things go a little less well.
Investing as an entrepreneur is not the same as investing as a private individual, and both options have advantages and disadvantages. In this article we look at the positive and negative points that investing as an entrepreneur entails, as well as the differences with money as a private investor.
How is business investing different from personal investing?
Business investing comes down to investing from the perspective of your company. You as a private person do nothing officially, it is the company that performs the act. This is done through a business investment account.
By investing in business you can earn extra money for your company, which you can then invest back in it. That may be a better strategy in the long run than using the profits right away for modest growth.
In terms of investment types, there are no obvious differences between corporate or personal investing, except in terms of scale. A company can just as well invest index funds and cryptocurrency purchases, invest in real estate or shares, just as it is possible to trading online to do, to purchase physical gold or silver, and so on.
As a company you can usually free up more money than as a private individual and it is therefore easier to set up a diversified and extensive portfolio in the short term.
Benefits of business investing
A first advantage of business investing is that you can easily engage experts who can arrange the invested capital of your business, who are involved in effective investing and managing the portfolio, so that you don't have to. That's often a better option, unless you really know what you're doing.
As a private individual you can of course also do this, but then you will undoubtedly have to pay a lot for this. As a company, you can simply call in your accountant, or use an external expert and then deduct the costs from your taxes.
And that brings us to the biggest advantage of corporate investing over personal investing: it is more tax attractive.
After all, as a company you can enjoy an attractive tax rate. You will be taxed on the actual return achieved, while a private person is taxed on the expected return.
In concrete terms, this comes down to the fact that as a private investor you must declare your profit from investments in Box 3 on your tax form. The first €30,846 is tax-free, but all capital that you gain after that will be heavily taxed, we are talking about 30%.
An entrepreneur, on the other hand, can indicate the return on his or her business investment in Box 1, because it counts as company profit. Any losses can also be deducted from that operating profit.
There are also disadvantages of business investing
Not every case is equal in the eyes of the tax authorities, and your business form will determine how much benefit you can effectively get from corporate investing compared to doing so as an individual.
Do you have a sole proprietorship or are you self-employed? Then you can only build up capital to a limited extent, it is only possible if the investment is intended solely for business purposes or as a temporary buffer. Everything that falls outside of this will be regarded as private wealth and will therefore be taxed higher.
Is your company a BV (private limited company)? Then you can build unlimited wealth. But this does mean that you are then obliged to register with the Chamber of Commerce and to publish your annual figures. That's public data that anyone can see, and if you're concerned about your company's privacy, that's definitely a factor to keep in mind.
Finally, there is an existing risk that comes with commercial investing: if your company goes bankrupt, you will also lose your commercially invested assets. That is not so good if you relied on this for your old age.
If you had invested all your money personally, it wouldn't matter whether your company goes bankrupt or not. Your invested capital is safe in any case and any creditors are not entitled to this.
Finding the right balance
Investing as an entrepreneur certainly has attractive aspects, especially in the area of taxation and access to expertise and investing on a larger scale. But the chance of losing all of that capital in the event of bankruptcy is of course not to be underestimated, as is the fact that it is best to start a BV for commercial investment, with all the legal and privacy consequences that entails.
If you want the best of both worlds, it may be an option to invest part of your profits privately, and the rest as a company.
This way you can build up a modest capital as a private person, money that is safe and separate from your company, and at the same time build a larger capital through your company with the rest of the profit.
If you're not sure what to do, remember that you always have access to financial experts, so you can just ask them what would be the best option for your situation.