Keep your best people on board? Job rating!
In times of shortage on the labor market, almost every entrepreneur, large or small, unfortunately experiences it from time to time: one of your best employees leaves. That can hurt for a while, especially if the employee in question also turns out to be transferring to an employer in the same industry. In such cases, many entrepreneurs wonder what they could have done differently or better to keep the best people on board. Offer more salary? Other terms of employment? Or a promotion? Every individual case is different and the answer is often a combination of factors, but getting to grips with retaining your best staff always starts with the same central concept: job evaluation.

From job description to job evaluation
Job evaluation is understood to mean the classification and weighing of the various positions within a medium-sized or large organisation. Job evaluation forms the bridge between the job description – in other words: what you put in content about a position in the vacancy – and the way in which that position is rewarded in your company.
Implementing and then regularly reviewing the job evaluation system in your organization can be of great value to your personnel policy. If done correctly, it ensures higher employee satisfaction, which in turn radiates to you Employer Branding.
Why job evaluation?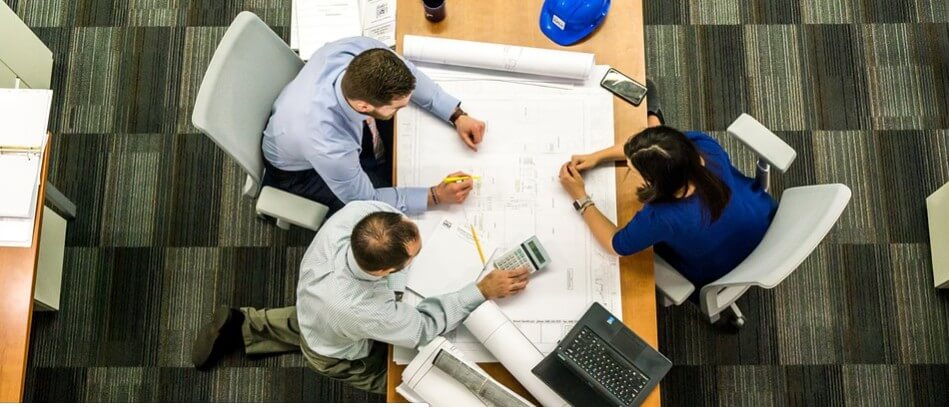 Job evaluation has been commonplace in the Netherlands since the 1950s. Our country now leads the world as the country with the highest density of valued functions. The introduction of job evaluation systems was a government initiative at the time, which was soon taken over by commercial companies.
The main reason for introducing job evaluation was to create a fair model of income distribution. Especially at larger companies it is difficult to maintain an overview of the division of responsibilities and activities. Carefully classifying and weighing positions helps enormously in the fairest possible salary classification. It thus ensures acceptance of income differences among employees. Differences are accepted because the system that explains those differences is trusted.
For employees, a well-thought-out system of job evaluation is nice because almost every employee likes to appreciation for work done to feel. Job evaluation gives weight to the work performed and thus creates a sense of urgency.
Furthermore, a system of job evaluation ensures a strong simplification in HR. It is an instrument that ensures fair working conditions, avoiding the need for extensive negotiations with each employee. Job evaluation creates clarity: both employer and employee know where he stands and know all the rules. This can prevent potential conflicts.
As a result, with the introduction of job evaluation, you can ensure that your best employees stay in service longer and feel less inclined to look for another employer. In addition to the fact that employees have excellent insight into the valuation of their current position and thus the substantiation of their salary, it is also clear at all times what is needed to, for example, make a promotion. The job evaluation system helps employees in their development and encourages the most ambitious employees to progress to a higher-value position.
Introduction of job evaluation

You do not introduce a system of job evaluation at a company with only a few employees. However, if you wait until your company has hundreds of employees, the implementation becomes unnecessarily complicated. The moment when your company has a few dozen employees is often the right time to introduce a system.
Several recognized job evaluation systems are available. The introduction of job evaluation therefore starts with the choice of a system. It is advisable to engage a recognized agency for this; after all, the introduction of job evaluation requires a lot of attention and has a lot of impact on the organisation. Such an agency has a lot of experience with the implementation of valuation systems and, in addition to advising, can also take care of their implementation. In this way you have the greatest certainty that job evaluation also produces the desired, positive result in your company.
DOWNLOAD the eBook: Found! 43 online recruitment tips for website, content and social media
+ BONUS! Five tips for an efficient photo shoot