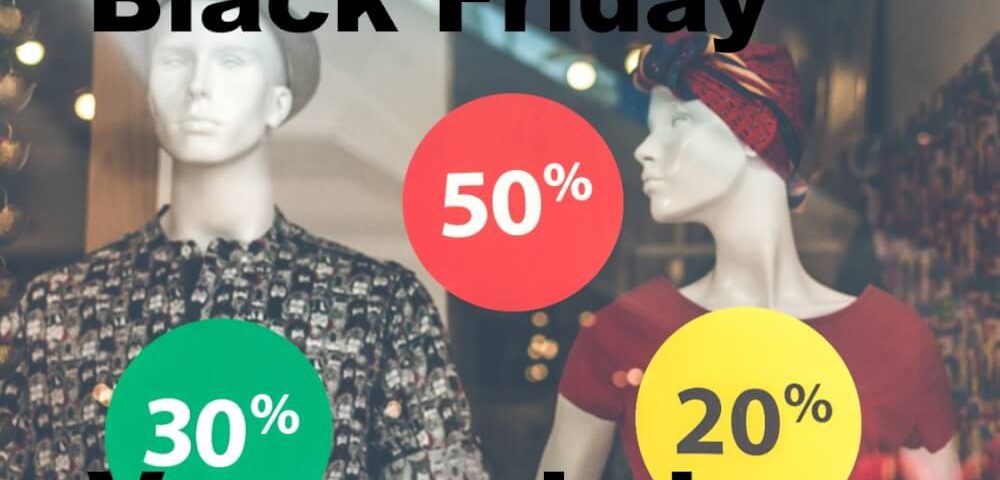 Want your webshop to participate in Black Friday? This is how you do it in 7 steps
Despite the fact that it was originally a typical American affair, Black Friday is now circled on the calendar of many Dutch retailers, chains and webshops. The phenomenon grows in popularity every year and as a serious webshop you can no longer stay behind. Black Friday, and to a slightly lesser extent Cyber Monday, have become typical days of the year when it has to happen. But how do you start with that? Simply throwing some discounts online and hoping for extra sales, that is probably a vain hope after all. How do you get your webshop to participate in Black Friday?
Step 1: Set (commercial) goals
You may have decided to participate in Black Friday "because everyone else does", but that in itself is not a goal that justifies participation. What do you want to achieve? When is Black Friday successful for your online store? You must determine this in advance and write it down in a (short) commercial plan.
In this plan you can, for example, indicate how much (extra) profit you would like to make, how many transactions you want, how many new customers you want to attract, how much traffic you want on your website, et cetera. In short, make sure you have a well-thought-out plan in which you not only pay attention to incoming euros in the short term, but also think about the future of your company.
Keep these three universal truths about Black Friday in mind:
Black Friday is a week. Black Friday does not end on Friday night. Make sure to extend your deals through at least Cyber Monday. On Saturday to Monday, consumers make more purchases than on Black Friday itself.
Consumers expect a discount. Don't skimp on offers or discounts – anything below ten percent is really not noticeable during Black Friday – but don't go too far either. You have to keep the risk of the loss-making customer in mind. Find a balance and go for combi deals, for example: a high discount on product A if you combine it with product B.
Stay tidy. Don't juggle prices. Raise your prices a month before Black Friday and then feign a big discount? Really a no go. Don't fool your customers. When it comes out, you'll lose them – and rightly so.
Step 2: Make a plan

The preparation for Black Friday starts weeks in advance. It is wise to make a plan in which you explain what you are going to do and when. Think of the full spectrum of activities that have to do with your webshop during Black Friday.
For example, you may want to buy extra stock, which you have to arrange in time. Or do you just want you existing stock convert quickly? You also do not want to start advertising on Black Friday itself, but do you want to make it known (far) in advance that your webshop has the place to be is on Black Friday. So also include digital content in your planning and know when you want to put something live. Are you going to use your newsletter for that? Are you going to advertise online? Maybe you need to free up extra budget for online visibility? Include it all in your planning. Also think of your social channels such as Facebook and Instagram. Do you already have your most beautiful, newest products on it?
Tip: Black Friday shoppers often start on comparison sites such as Beslist.nl and Tweakers. Are you not on these types of sites yet? Then there is work to be done.
Step 3: Prepare your webshop

When your planning is ready, it's time to start preparing your webshop. A number of related tasks will already be in your schedule. You can roughly divide the tasks into two categories: technology and content.
First of all content. When your whole family comes over for Christmas dinner, you want your home to look perfect. The same applies to your webshop during Black Friday. That means: no outdated content, all products provided with complete, current and correct product information and no products that you show but cannot deliver. The run-up to Black Friday is the time for the major webshop cleaning. A sleek, clean webshop converts after all the best.
Then the technique. It is tempting, while you are busy checking and updating your content, to tinker with the technical aspects of your webshop. However, don't just do that. Of course it is good to add an extra payment option, or to create a special landing page for Black Friday where you link your social messages, but don't mess up too much. You want to have a properly functioning website that runs stable during Black Friday. Suppose you now turn the entire design of your webshop upside down and find out the day before Black Friday that it does not display well via mobile devices. Then you have a problem. Avoid that moment. You do serious jobs on your webshop during quiet moments. January for example.
Step 4: Make your plan concrete
Now that your webshop is more hygienic than ever and is running smoothly, it is time to make your commercial plans concrete. That means: preparing the offers, writing the thank you emails and preparing the marketing content that you want to use after Black Friday. You now want to prepare all the content you need to put your plans into action. You're probably too busy fulfilling orders around Black Friday, logistical problems and perhaps resolve a complaint here and there, so do yourself a favor and work ahead. You will thank yourself for it at the end of November.
Step 5: Make promises you can keep
Do you normally advertise 'ordered today, shipped today', but could this be different during Black Friday? So don't promise.
There are even more promises that may turn out to be empty if it gets really busy in your shop. That comment that you respond to a WhatsApp message within an hour, for example. During Black Friday, make sure you don't make promises you can't keep. 'Underpromise, overdeliver' is much better for your image and customer retention than the reverse.
Step 6: From One-Time Purchase to Returning Customer
It's nice to rake in sales during the Black Friday weekend, but you want repeat customers all year round. Keep this in mind when drawing up your commercial plan. There are a number of tips to consider.
This way you can give customers who order something during Black Friday a Discount code offer that they can redeem in December (or after). This way they not only take that discount on that one product, but they can come back later for another good deal.
Conversely, you can delight customers who have already bought something from you in the past, prior to Black Friday with an extra competitive deal. This way you give your existing customers something extra, which many webshops often forget.
Whatever you do, make sure you give extra credit to the customer who shops with you during Black Friday. Put something extra in the package, send them an extra thank you or do something else. You are probably never the cheapest, and then it comes down to creative entrepreneurship to permanently bind your customers to you.
Step 7: Save the insights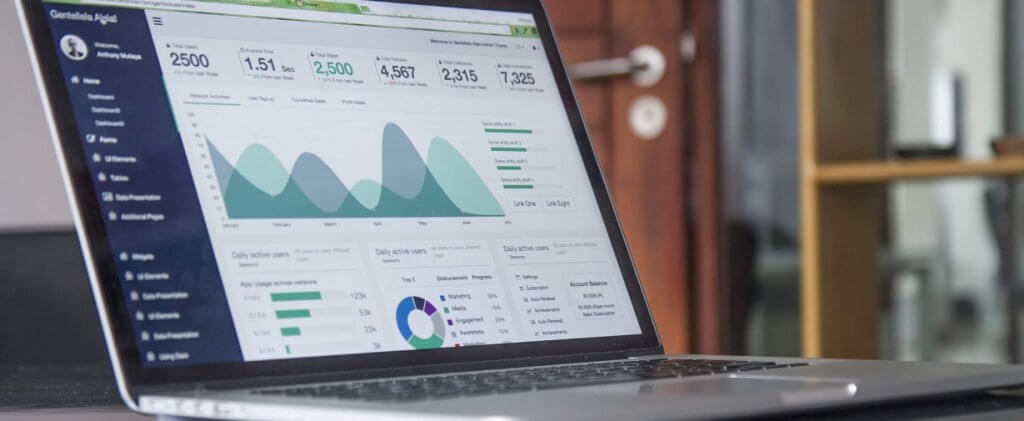 Remember: there will be another Black Friday next year. Make sure to save this year's data and insights so you can do even better next year. Have you achieved your commercial goals? If not, what was that about? If so, can they be tighter next year? Get those insights now, so that you are optimally prepared for the start next year.