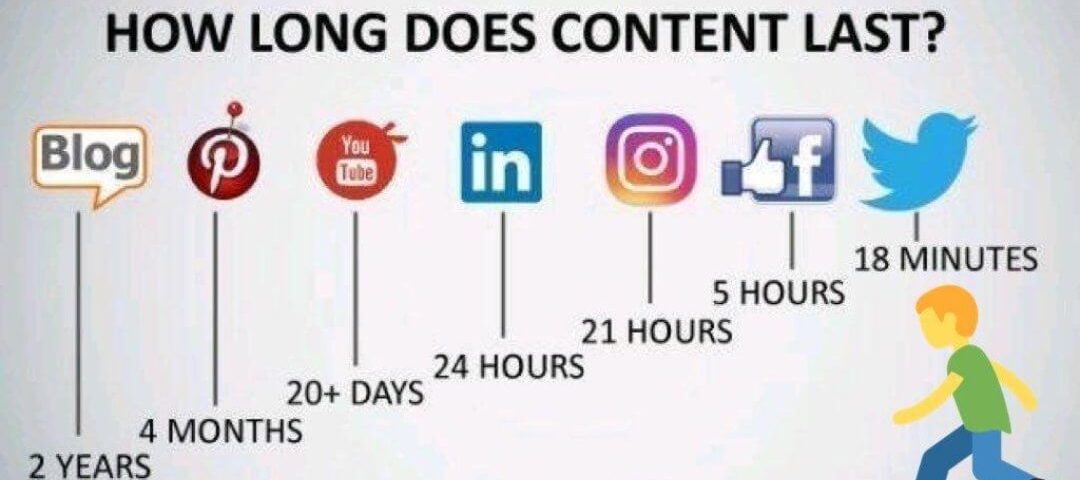 Content lifetime: blogs last the longest
How long does your content last on the different channels? Longest on your blog, according to Indian IT specialist Mamsys. Google will continue to send visitors to you when your blog is relevant. Of course, a quality blog costs time and money, but ultimately delivers your company much more traffic, brand awareness and turnover. All social media work with timelines. That means that when your content stops creating interaction, your reach starts to plummet. Unless you use paid promotion, but that also only works temporarily. In addition, social media content is poorly found in Google due to its volatility. Social media are especially suitable for finding and enticing your target group to commit to your own channels.
Would you like to know more about using content marketing for B2B or B2C? View all here content marketing blogs.