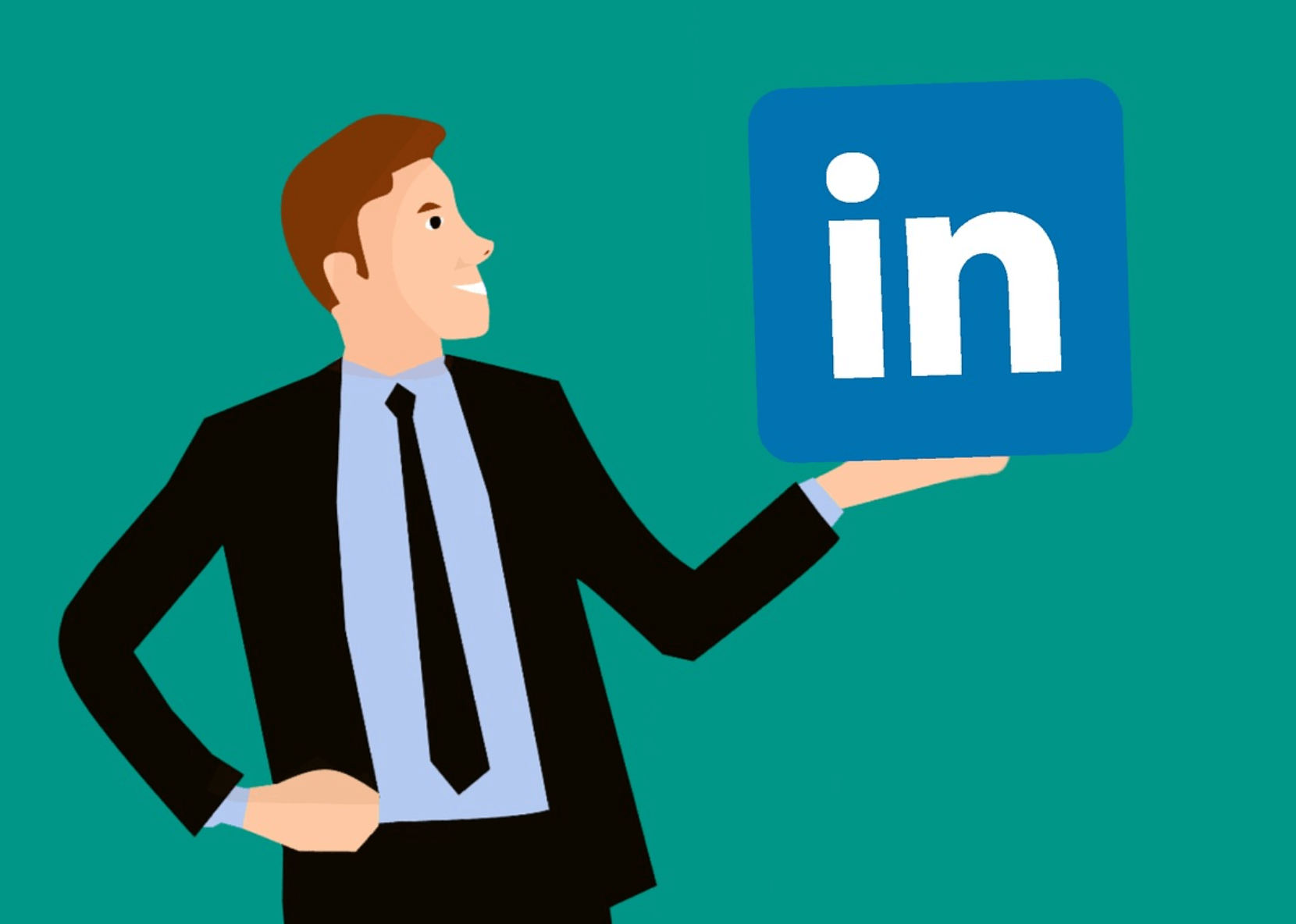 LinkedIn Marketing: why, content and five practical tips
Do you notice that other companies score on LinkedIn and you don't? Then it's time to review your LinkedIn marketing strategy. Especially now that LinkedIn is becoming increasingly important in the business world, the network offers interesting opportunities for smart companies today. With these LinkedIn marketing tips you will stand out!
Why LinkedIn for Business?
LinkedIn is the social platform for the business world. While Facebook has been struggling with declining user numbers for years, the number of LinkedIn users is stable. In the Netherlands, the network has a good 4.5 million Dutch users. The Dutch user has about 188 connections, but there are significant differences per region. Good to know: The Dutch are the most active users on LinkedIn, after the United Arab Emirates. In June 2016, Microsoft acquired LinkedIn for the considerable sum of 23 billion euros. As the basis for the acquisition, Microsoft stated that both companies have a mission to connect the professional world.
With so many users and connections, LinkedIn offers new marketing opportunities. LinkedIn isn't just for online recruitment, but also for thought leadership, lead generation and of course gaining knowledge. The social network is full of tips and information from others in the field and making connections with connections of connections creates a snowball effect. Where the real power of LinkedIn for companies lies: being able to directly address your network and the network of your network. So are you looking for a good one copywriter or SEO writer? Or an interesting internship? Ask your network if they know anyone for you. And as a company you grow your brand by sharing sharp analyses, valuable research or practical how-tos.
Take a critical look at your LinkedIn profile: do you still use a personal profile? A dated resume with some holes and gaps? refine. After all, it is your business card. Convinced of the power of LinkedIn for your company? Then it's time to move on to a detailed business page so you can target a wider audience and grow business results.
What you need to know about LinkedIn Marketing
A company profile is very important on LinkedIn: it is the profile of your company (like Bloeise, feel free to follow us!) with a company description, products or services, updates and showcases to explain specific aspects in detail. Unfortunately, I often see that having a profile is about 'having it'. They don't actually do anything with it, except to share vacancies. Smart companies mainly use LinkedIn as a marketing tool and share their own news about services, products and collaborations.
Determining the content on your company profile is a challenge. What scores and what doesn't? Do you realize that every social medium works both ways. It's not a one-way street. Therefore, do not only use your profile as a broadcasting channel. People respond faster to personal content than to business content. Make an employee ambassador of your organization. Make sure that it is not a mandatory number, but that knowledge is shared with enthusiasm. Let's be honest: people are more fun to follow than companies. It is also advisable for the employees of your company to keep their own profile. Therefore, as a company, invest in knowledge about LinkedIn among your employees, so that they make optimal use of LinkedIn.
Five LinkedIn Marketing Tips
Your knowledge, vision and expertise can only be shared by one person: yourself. Connect with others and show them what you are good at. Therefore, always choose to write your LinkedIn messages yourself, that keeps it personal for your network. We give you five concrete tips to give your LinkedIn Marketing a nice boost:
1. KISS: Keep It Short Silly
Remember to keep your message short. Place a link to your blog on the website, but make yourself curious. Short messages arouse curiosity. There are even experts who opt for a maximum of 150 characters. Short messages have a higher engagement rate. It is best to include statistics in such a short message.
2. Personal, not company
InMail is a good way of marketing on LinkedIn. Remember, people love people more than they love companies. Therefore, send a personal InMail from a personal account. Messages from companies are barely read. The reader already knows that they are trying to sell something and immediately drops out.
3. All kinds of content
Experiment with all kinds of content on LinkedIn. The network offers the possibility to post text, photos and videos. By using these possibilities, it is possible to appeal to a larger audience. Create a column based on a vlog, or make an explanation video or an infographic! By using 'action words' you make your target group curious and get them moving sooner. On LinkedIn, these action words are, for example, 'transformed, 'won' and 'Achieved'. Here you can read them all 65, although in English, but it clearly shows you what to think about. For example, ask a question in your text so that the reader has something to think about – and also respond to. A good way to build interaction with the reader.
4. Matched audiences
LinkedIn used to be nothing when it came to advertising. They didn't fit the target audience and marketers got itchy. Now it is a well-oiled tool that really puts your company in the spotlight. To advertise with it, you can use the 'Matched audiences tool'. This allows you to redefine targets so that you only target those who are interested. That way you increase the chance that something will be sold or a new customer will be added.
5. Hyperlinks
Place hyperlinks in the text. Feel free to link to your own blog. The best way to place a hyperlink is by linking a piece of text. In the sentence: "To learn more about doing marketing on LinkedIn, talk to one of our experts", you can hyperlink 'talk to one of our experts'.
Top tip: put yourself in the receiver
The best tip I can give you: put yourself in the receiver. What would you like to read or watch? What can be expected from your company? How would you like to be addressed? And: what do you like to read in your LinkedIn timeline? By asking yourself these kinds of questions, you think better and you create valuable content for your LinkedIn Marketing. LinkedIn is primarily a knowledge platform, where professionals try to get in touch and learn from each other. If you keep that in mind, your posts will score better.