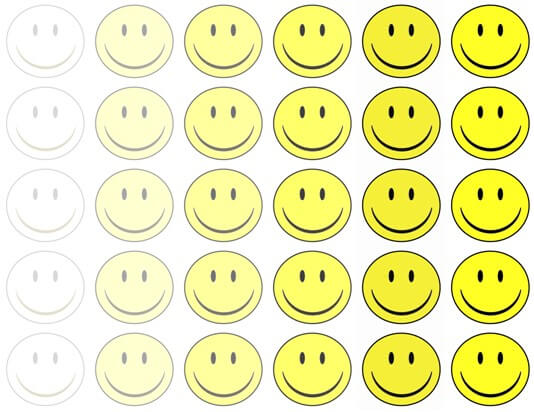 From low to high involvement with content marketing
guest blog through Kathelijne van Essen
Nowadays, as a company, you no longer count without a good content marketing strategy. Yet content marketing is not new: the first modern brand to engage in effective content marketing was the agricultural company John Deere. In 1895, this company was the first to start publishing content marketing in the form of a magazine called 'The Furrow'. Today 'The Furrow' is available in 40 countries and is published in 12 different languages. John Deere is considered one of the first founders of modern content marketing. In this article we will look at the distinction between high and low involvement content marketing and how they relate to each other.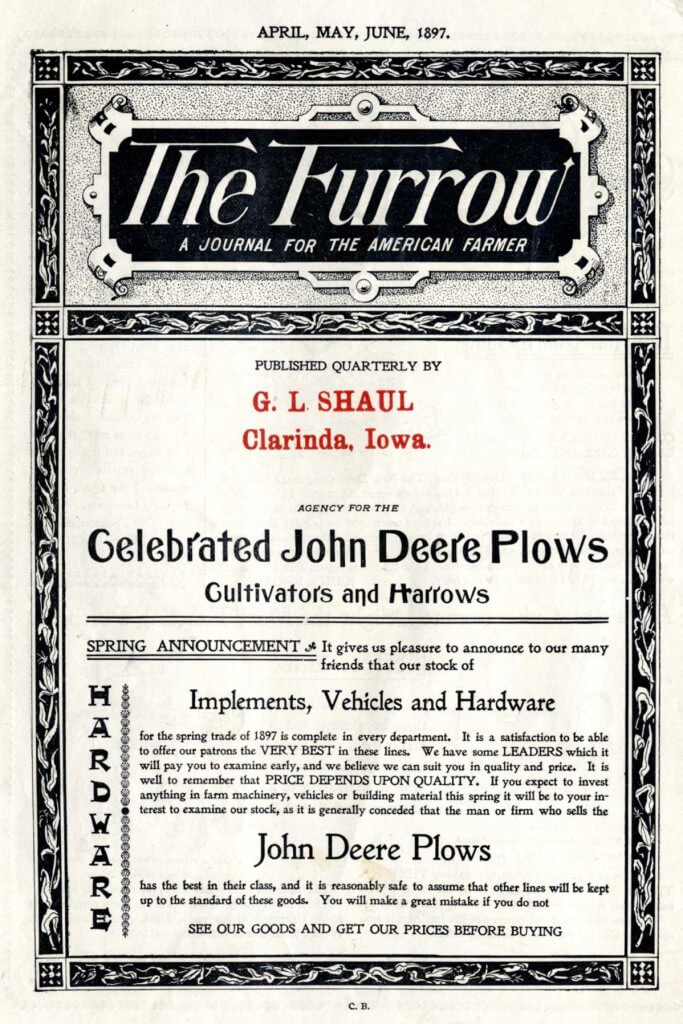 John Deere's 'The Furrow' 1897. Source: SnipView.com
High and low involvement
According to the Elaboration Likelihood model of Petty & Cacioppo (1986), products or services can be divided into two categories: high involvement and low involvement. High involvement products can be described as products that the consumer makes a well-informed decision about before making a purchase. Examples include: cars, branded clothing or white goods. You can probably now think of what a low involvement product is. This is a product in which the consumer does not think before purchasing. For example, think of your weekly shopping. You often get these at home without weighing up all the pros and cons.

Blur boundaries
Content marketing is increasingly used by companies as a strategy in combination with the existing communication strategy. However, applying content marketing for low involvement products is a lot more difficult than for high involvement products. It is also not always effective in all cases. Content marketing is about meeting the consumer's information needs. You can consider that consumers have a greater demand for information when it comes to buying a new car than when they need a bag of macaroni mix.
Based on the above, you can ask yourself: how low-involved is a consumer nowadays? Based on the model of Petty & Cacioppo (1986), Fast Moving Consumer Goods definitely fall under low involvement products. But consumer wishes are changing and boundaries are blurring. Take bread for example. In the past, a loaf was a loaf of bread and you chose white, brown or whole wheat. Nowadays, more and more compositions and different types of grain are coming onto the market. And what if your child has a gluten allergy? Then it suddenly becomes very important what kind of bread you buy and what is in it. For one it may not be important, but another can be very high involved with a product.
Want to know more about B2B Content Marketing?
Read the Why, How and What of B2B Content Marketing here.
Success cases
For many people, a product such as bread remains a low involvement product. Just like other daily groceries such as soft drinks and chewing gum. Nevertheless, brands such as Sportlife, Red Bull and Coca Cola have managed to stir something up with the consumer with the help of a content strategy, while initially offering a low involvement product. It is therefore possible to generate more attention for a product that receives little attention at first sight. Yet they have clearly conquered a place in the mind of the consumer due to their well thought out content strategy. This ensures that these brands are better in the head and have developed into high involvement products in recent years. These three success cases are explained below.
red bull
Red bull focuses in its journey on everything that is extreme. Think of the sponsorship of extreme sports events such as 'Red Bull Crashed Ice' or 'Red Bull BMX'. When you visit the Red Bull website it is never about their actual product, but you only see all content that basically has nothing to do with energy drinks. So without focusing on its product, Red Bull has nevertheless built a large and very successful empire around their worldwide known can.

Red Bull front page. Source: redbull.com
sports life
Last year, the chewing gum brand set up a fun campaign as part of their strategy. They were the first brand to organize a true shopping cart race. The race was between various extreme athletes who competed against each other over a 125-meter course with ramps. This playful way certainly ensures more brand awareness and touches the target group of Sportlife. Sportlife promotes its different chewing gum lines in different ways. They all appeal to the target group: young people between 13 and 35 years old (RTL, 2014). Sportlife's strategy is both offline and online.
Coca Cola
Coca Cola decided in 2012 to do it completely different. In that year they completely changed their strategy. That year they presented their Content 2020 plan. The core values of Coca Cola are "happiness" and "family" and they reflect this in all their expressions. By coming up with the 2020 plan, Coca Cola decided to be completely open and honest about their future plans and content marketing strategy for the coming years.
The four current Coca Cola lines. Source: e-marketing.fr
Content Marketing for SMBs
Above brands All three are basically simple products, which focus in their content marketing strategy on special achievements and talents and often also have "family", "friends" and enjoying life as core values. What can you get out of this as a small business? All three of these brands have a good grasp of the rules of content marketing. They have all incorporated the most important points in their strategy, namely:
Orphan clearly and honest to your target group
Orphan innovative: make sure you bring innovative content compared to your competition.
pull the attention of your audience: address your target group with what is interesting and relevant to them.
As an SME, you probably won't achieve the desired ROI or successes that these brands have achieved. They are simply too big for that. Yet these three are a good example of how you can become a valued high involvement product as a so-called "meaningless" product. Read more about it here content marketing for SMEs.
Need personal advice on content marketing? Book a content marketing session
Telephone 1-on-1 in which we can discuss everything about your content marketing: objectives, strategy, lead generation and content creation. After this session you understand how content marketing works and you can take immediate steps.