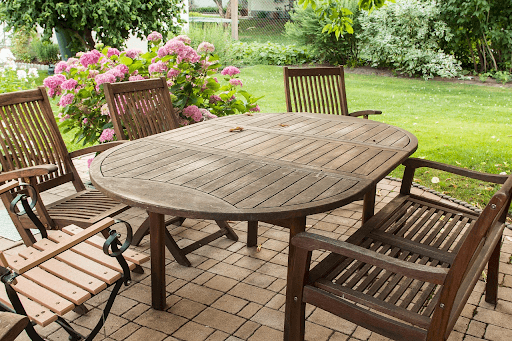 Prepare your garden furniture for autumn
Autumn has started! With that we exchange the outside for inside. Although you probably won't spend much time in the garden in the fall, it is important to give some attention to your garden furniture. Autumn is a good time to prepare your garden furniture for the late season, so that they look fresh and beautiful again in the spring. Curious how? In this article, garden furniture giant I want garden furniture Here are some tips for getting your garden furniture and accessories fall-ready.
garden cushions
Do you have such a delicious lounge dining set standing in your garden with those big cushions? Then make sure you store the cushions in time. But before you put them away, the pillows should be clean and dry. If the cushions are still wet, they can start to get mouldy; even if they are stored indoors. If there are stains on the cushions, you can clean them with a special fabric spray. You can then store the cushions in a bag or garbage bag, but make sure you leave the top open so that enough oxygen can get in.
Garden furniture
Would you like to enjoy garden furniture more in the spring and summer? Then it is advisable to give your garden furniture a little service now. This prepares them for the late season. Because there are many different materials for garden furniture, each of which requires different maintenance, we give some cleaning tips for each material. 
Plastic garden furniture
Cleaning plastic garden furniture is very easy. What do you need? A lukewarm soapy water with green soap and a cloth and/or soft brush. After cleaning, rinse the garden furniture with water and dry it with a soft cloth. Note: do not use a stiff brush or strong detergent; you can (permanently) damage your plastic garden furniture.
Wooden garden furniture
You can often brush all the dirt off your wooden garden furniture with a soft brush. If this is not enough, you can clean wooden furniture with a mild green soap and soda solution. Do not forget to let the furniture dry well for at least one day. Preferably place wooden garden furniture covered. 
Aluminum garden furniture
Aluminum garden furniture can be cleaned with a mild detergent. Rinse well with water and then dry with a soft cloth. You can optionally treat aluminum garden furniture with a special aluminum wax.
Do you want to be able to enjoy your garden furniture for longer? Make some time this weekend to give your garden furniture a little service and store it neatly.