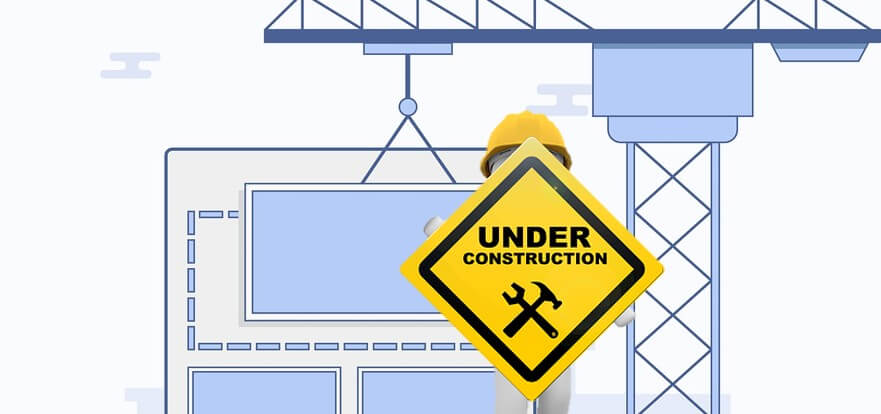 Make your own website: Jimdo or JouwWeb?
For many starting entrepreneurs, setting up a beautiful, professional and especially easy-to-find website is a challenge. A poor online presence is disastrous for any business today, no matter what industry you work in. Buying a website from a professional designer can cost thousands of euros, but there is also good news: you can surprisingly easily create your own create a websiteeven if you have no experience. Two well-known web services that help starting entrepreneurs with their own website are Jimdo and JouwWeb. We compare these options for you.

For the novice website builder
Both Jimdo and JouwWeb have the starting website builder with little or no experience as their primary target group. So you do not need to have knowledge of SEO or the technology behind websites to be able to use these services.
At Jimdo, that aspect is especially apparent in the way you set up the design of your website. The options are somewhat limited and the menus can sometimes feel a bit dated. This does not always benefit the professionalism of your website, but it does ensure that you can easily maintain an overview of your website.
Drag-and-drop and other tools

YourWeb takes a slightly more modern approach in that regard. You build a website there using a drag-and-drop system, with which you can design your website very intuitively. You simply place the building blocks of your website – text blocks, illustrations, videos, et cetera – where you want them, and JouwWeb takes care of the coding in the background.
YourWeb offers more advanced options in layout and web design than Jimdo, but manages to remain user-friendly, even for the inexperienced site builder. This is because understandable tutorials have been built in that explain the operation of the platform in detail. A big plus! In addition, JouwWeb offers its own domain name, mailbox and webshop functions.
Support
As a beginner you will undoubtedly run into questions or problems. Also here, JouwWeb comes out a bit better. JouwWeb is a Dutch company, so you get Dutch support. There is also a free knowledge base available with answers to all your questions. At Jimdo you can only claim support with the paid packages and you will have to ask your questions in English. Which shouldn't be a problem of course, but is simply less user-friendly.
The fact that JouwWeb is Dutch has a second advantage: your website will always run on Dutch servers and everything you put on it, including. You therefore do not run the risk of dealing with international or foreign law. So nice.
Online findability

One of the most important features of almost every website is findability. A beautiful site is of no use if Google does not show it. Both Jimdo and JouwWeb promise a lot in this area.
Jimdo offers a RankingCoach add-on. It gives you tips to make your pages rank better in search engines. This does not work equally well for every user and there are examples of websites that, despite the use of the RankingCoach, continue to perform poorly.
YourWeb integrates Google Analytics in your website. This gives you a complete overview of how your website is performing and where you can improve. You also immediately see what those changes do to your traffic. Google Analytics has been proven to be effective and in SEO terms, JouwWeb also seems to be winning the battle from Jimdo.
Conclusion: YourWeb
All in all, JouwWeb has created a great service that most starting entrepreneurs will prefer to Jimdo. You can try JouwWeb for free for three months (including domain name), so make up your own mind!