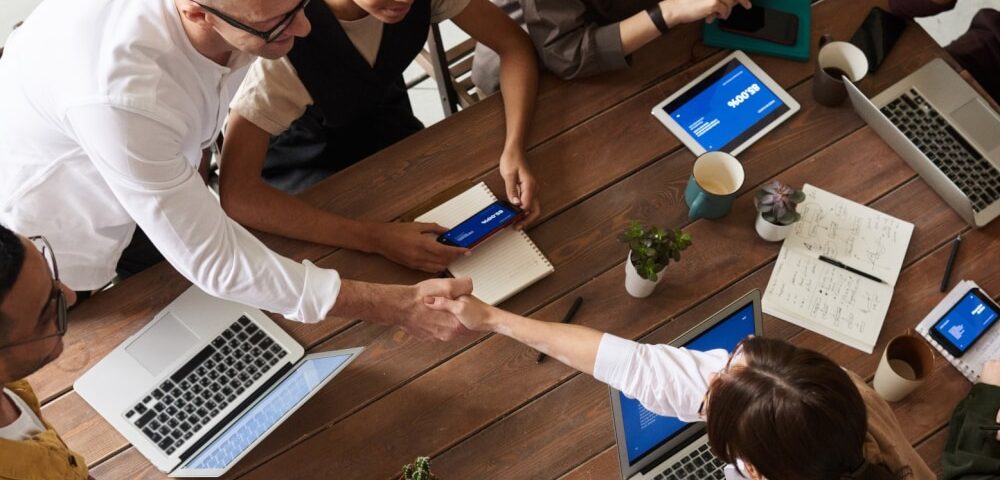 Choose a marketing agency? Pay attention to these six key points for the best match
The larger your company is, the greater the chance that you want to professionalize your marketing. It is often wise to engage a marketing agency for this. Marketing agencies have experience in setting up successful campaigns and can take care of your entire marketing process, from advice to execution. But what should you pay attention to when choosing the perfect desk for your company?
1. Findability doesn't say everything, but it does say a lot
Whether you already have a potential candidate in mind or not, it's a good idea to run a findability test at any agency you're considering. After all, an important part of online marketing is being found, and if the agency can't even do that for itself, what are the chances that this will work for your company? Check whether you can easily find the agency with logical keywords, and especially check whether they are also purchased (read: artificial) results or genuine search results.
2. Not every agency is equally good at everything
Just as the bouquets are not equally beautiful at every florist, not every marketing agency is equally good at all forms of marketing. Traditional agencies can be very good at graphic design and catchy texts, but can they also run a campaign that largely revolves around social media marketing and influencer marketing? The risk of working with an agency that only masters a limited number of forms of marketing is that the forms it vormen not controlled, will not form part of the advice. So you don't know what you're missing.
To check what a marketing agency is proficient at, you can turn to websites where you search and compare different marketing agencies. You can also use Location search and select the agency that masters all your preferred forms of marketing.
3. Check clients from the agency of your choice
Now that you may be considering contacting a few agencies, it is wise to first look at which customers they already have. Are customers mentioned on the website? If so, check how their websites and content look like. Does it look professional? Would this make you happy? And in any case, are there customers who are somewhat close to you in terms of appearance or image? If you want to market your IT startup and the agency only runs campaigns for the drugstore and the butcher around the corner, a match may be a long way off.
4. Sales pitch is a starting point, not an end point
Do you have one or more offices in mind? Invite them to your case and let them prepare a pitch. Have a serious discussion with each other about the possibilities that the various agencies have to offer you. But beware, this is a pitfall: the sales pitch has been rehearsed and refined to perfection. Don't let this blind you too much. You should see a good pitch as a starting point for the conversation, not as a final chord on which you will base your final choice. Other tools are better suited for this.
5. Understanding your industry

Check in the interview whether the agency has any knowledge of the industry in which you are active. You can already suspect this from the agency's existing clients, but you would do well to check it yourself. Do they understand what is important in your industry? Where are your priorities? Which marketing channels do and do not work with your target group? Please note: there is a difference between having a good chat and nodding or having a serious, critical conversation about your industry. The latter is what you want: pumpjacks do not add value, critical thinkers do.
6. The test of the sum
Always do: the test case. Give the agencies you are considering hiring a test assignment. Have them work out a strategy. Leave them as free as possible, so keep the frames nice and spacious, so you can see what happens when they are allowed to get creative. Especially when you doubt between two or more agencies, this is an ideal way to make the final choice. After all, most multinationals do it that way. Please note: nowadays it is customary to use the desks with a pitch fee to compensate for the costs and time they put into it for you.