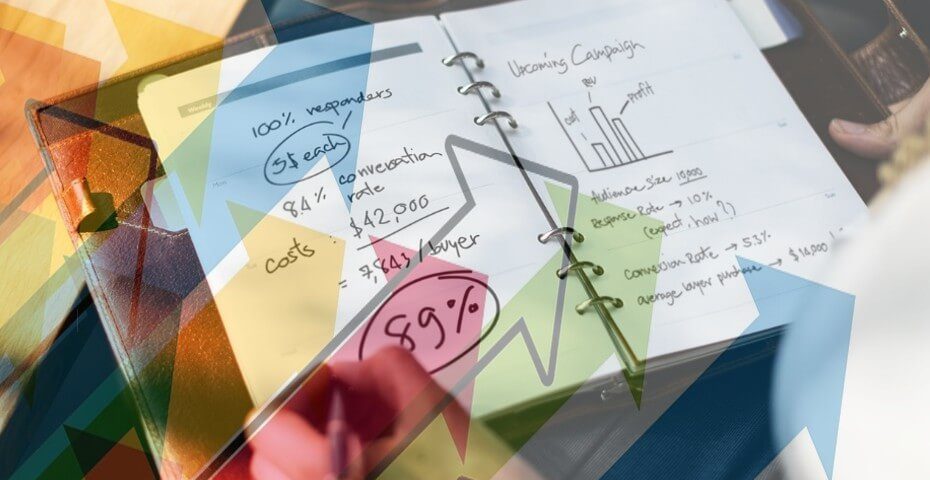 Set up a marketing campaign? Follow these three steps
For organizations, setting up a good marketing campaign is of great importance. By using different forms of marketing in the right way, you can bind new customers to your organization. Marketing also helps you retain existing customers: loyalty marketing. After all, as an organization you want to prevent customers from switching to a competitor. When using marketing, it is very important that you work according to a fixed plan. You start by determining your target audience, setting goals and choosing your strategy. If you address the wrong target group with your marketing campaign, this leads to high and unnecessary costs.
In this article we will discuss how you can set up a marketing campaign. The most important question is: do you sell a product A for which your target group is looking for X? Or, do you focus on target group X and see which products fit in with that? Example: as a greengrocer in the city you have a certain catchment area in which your audience appeals. You are on the route and people in the neighborhood come to you. Then you want to offer a wide range, which everyone will find something in. But you can also turn it around: as a greengrocer you choose a specific target group, for example with a higher income, and you bring specific forgotten vegetables into your range.
Step 1: Analyze your target audience

Before you start setting up your marketing campaign, you should therefore determine your target group and associated objective. Which target group do you want to reach with your campaign? Which products do you want to grow in popularity during the marketing campaign? Would you like to work on improving your overall image? You can then draw up a suitable marketing plan based on your goal and target group. Remember that marketing only means one thing: bringing your product to market. How you think to do that is up to you.
In any case, make sure that the goal of your marketing campaign SMART is. This means that the goal must be specific, measurable, achievable, realistic and time-bound. A goal that isn't SMART is often difficult to achieve.
Step 2: planning, strategy and budget

How can you best reach the target group? More and more sales start as a Google search. Then make use of SEO (search engine optimization) with which you can be found in Google, or of advertisements in search engines, called SEA (Search Engine Advertising)? (Here you can read what you choose when: the balance between SEO and SEA) Do you choose to use social media channels? (read the Social Media Starter Guide) These are questions that you really need to answer in your marketing strategy. It is also important to determine for yourself whether the marketing campaign should be successful in the short or long term.
The biggest problem with marketing? Your resources are always limited. You have to look at the available budget and the time schedule in which the campaign has to be carried out. After all, you don't have endless time. Planning plays an essential role when introducing a new product. After all, you want the launch of the product to be known to customers before the launch actually takes place. You also have to deal with your competition. Therefore, make sure you have a realistic but also ambitious planning.
Step 3: implementation and evaluation

Once your strategy for the marketing campaign has been worked out, you can start executing it. Make sure you have the right people. Sometimes that means sending your people on training courses, and sometimes even outsourcing parts of your marketing campaign.
Think of creating stimulating content that scores. And yes, that is difficult. The best thing is to just put down the best you can. Then, once your marketing campaign has been live for several weeks, you can evaluate. It is possible that the marketing campaign does not work or that it seems to be too expensive. In such a case, you can adjust the marketing campaign in the meantime to still achieve the established goal. Even after the marketing campaign has been successful, it can be wise to evaluate it. You can take success factors with you to the next marketing campaign. There are three points to focus on in an evaluation:
Effect: Do you see the results you want to achieve? How is the cost-benefit analysis?
Product: Are you satisfied with how your expressions look? Your social media posts? Your content?
Process: How did everything go? Were your people able to succeed right away? Was there a delay? What went well and what could be improved?
Curious about what a marketing strategy can do for your company? take Contact or book your 1-on-1 Marketing session directly below to set up your marketing campaign systematically and efficiently.