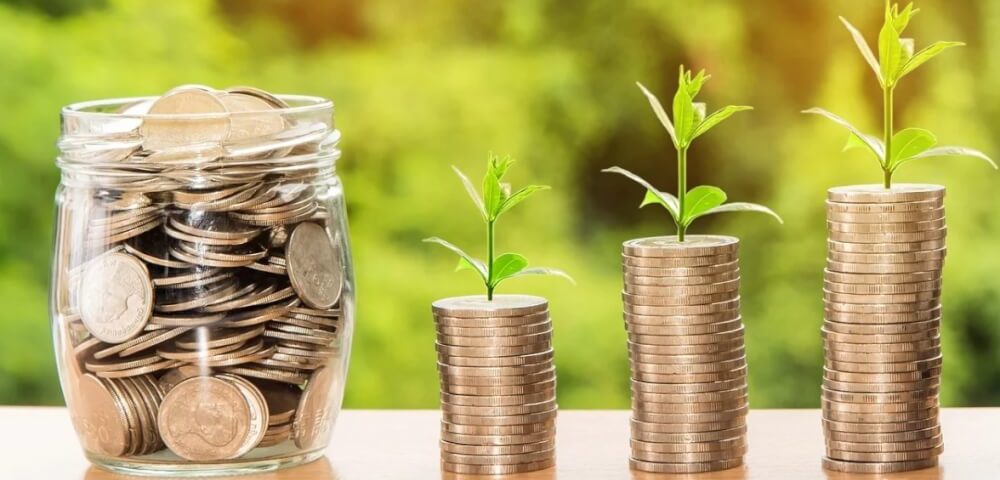 Marketing subsidy for the Northern Netherlands: SNN's VIA scheme for innovation
Most independent entrepreneurs are now aware that innovation is an important theme in just about every industry. Yet it is mainly the large enterprises that innovate fully and many SMEs are lagging behind. This is not due to a lack of motivation or because it is not considered important; most entrepreneurs are eager to innovate and understand the importance of it. Often the obstacles are of a financial nature or are caused by a lack of knowledge. For entrepreneurs in the northern provinces of the Netherlands, many nice subsidies are offered by to soften these obstacles Northern Netherlands Partnership (SNN). An important one is the VIA subsidy, which is specially intended for financing projects in the field of organizational innovation.
What exactly is the VIA subsidy?
The VIA subsidy is intended especially for SMEs from the provinces of Drenthe, Groningen and Friesland and is intended to finance projects related to the design and implementation of a new way of organizing, a new revenue model or collaboration with other parties. The subsidy therefore gives entrepreneurs the opportunity to hire a specialist, for example, when setting up a new organizational model or a new online marketing strategy.
As an independent entrepreneur, you are often very good at your own profession, and you add the marketing part of your products and services, as good and as bad as it goes. The VIA subsidy gives entrepreneurs the space to also tackle these secondary activities professionally or to have them tackled in a professional manner, thereby putting innovation high on the SME agenda. This helps entrepreneurs to get the most out of their business, now and in the future. After all, strategic innovation makes your company ready for the future.
Qualify
To be eligible for the VIA subsidy, you must of course first be located in one of the three northern provinces. It does not matter in which sector you work, as long as it concerns a company from the SME segment. The subsidy is intended for projects in the field of organizational innovation. When the application is submitted, it must of course be substantiated why the subsidy is applicable to the current project. No later than thirteen weeks (one quarter) after submitting the application, it will be announced whether or not the subsidy will be awarded. The project may have already started, but of course there is a risk that the subsidy will not be awarded, while the project is already running and costs have therefore been incurred.
Which conditions should you then take into account in order to maximize the chance of a successful grant application?
VIA subsidy conditions
Because the subsidy is available for all sectors and markets, there is no easy-to-tick off checklist with which you can quickly check whether your project is eligible for financing through the VIA subsidy. In all cases, the following applies: the project plans must substantiate that the project responds to current developments in the market and/or relevant external circumstances.
It is also very important that you do not incur any costs or make any payment obligations before you send out the subsidy application. If you do, there is a good chance that the entire project will no longer be eligible for subsidy. The subsidy is intended to convince entrepreneurs to get started with innovation, not to finance projects that have already started. If the application has been submitted, but you have not yet received a decision about the award, you may already start with the project. Only from this moment can you enter into payment obligations.
A third important condition is that, once the subsidy has been awarded, you must complete your project within a maximum of one and a half years. Completion means: completing the activities described in your project plan. You are therefore not allowed to carry out only half a project with the full pot of subsidy.
This pot subsidy covers a maximum of fifty percent of your total project costs and amounts to a maximum of €12,500. For projects that cost more than €25,000, you will never receive more than €12,500 in subsidy.
There are many more, smaller terms and conditions, all of which will be covered automatically during the application process. Another good thing to keep in mind is that an advisor (or consultancy) that you hire to develop and implement your innovation plan must be independent. Keep that in mind when looking for a suitable party.
When is this grant suitable for me?


'Innovating your organization', that can sound quite heavy. As an entrepreneur, how do you know whether it is smart to get started with innovation, supported by this subsidy? What does innovation look like for the car garage, the upholsterer or the locksmith?
Let one basic principle be clear: in every industry, innovation vital, even if you only sell or deliver (offline) products. For many smaller entrepreneurs, the most profit in the field of innovation can be achieved through online marketing. Because the vast majority of customer journeys today start through online channels, it is important for every company to have a good online presence and to have a sound strategy developed for this.
In principle, the subsidy is therefore suitable for any entrepreneur who has the idea that he can achieve more profit if the quality of his online marketing were to improve (dramatically), but who does not know how. The subsidy then gives the space to hire the necessary specialist(s) to arrive at such a sound marketing strategy.
A second group of entrepreneurs for whom the subsidy is interesting is the group that actually knows exactly what needs to be done, but simply lacks the financial means to proceed with execution. In that case, the subsidy is not interesting for developing a strategy – after all, there is already one – but for achieving it correctly and to be able to engage the right specialists for this.
Online marketing specialists

Various parties are available in the northern regions of the Netherlands for the development and implementation of a new online marketing strategy. These parties can often also help with the development, completion and submission of a subsidy application. Very handy, because you want to do such a request right the first time. This applies in particular if you already intend to enter into payment obligations (or incur costs) before the final grant commitment has been received.
Fueld is such a party. 's website fueled represents the services and knowledge in the field of online marketing. On this page about the VIA subsidy you will gain various insights into all the possibilities that this VIA variant of SNN offers for organizations that want to improve their competitive position through online marketing.