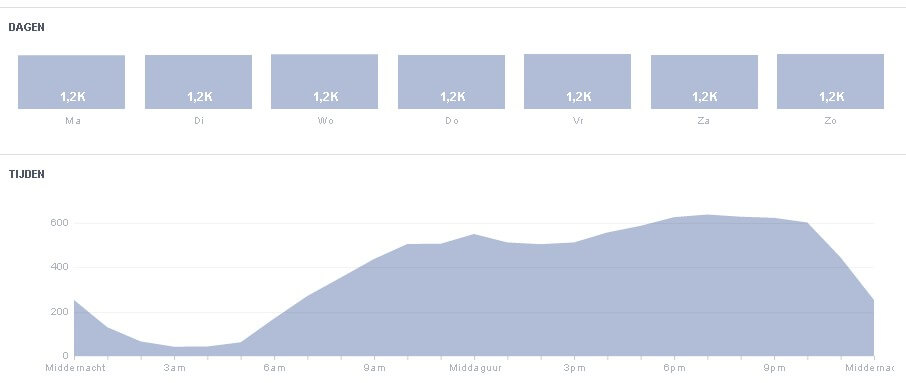 More organic reach on Facebook: 5 tips
Organic reach on Facebook drops drastically
Owners of Facebook pages have been experiencing for several months that their pages have less reach than before. Facebook is screwing it organic reach back, so that with a page of 1000 likes you will only have 10-20 people reached. The good news is that when you post relevant content that generates a lot of interaction, you get more viral reach, according to Komfo. I recently posted an article to increase that viral reach by more interaction on your Facebook page, now I'll go into more detail on how to grow organic reach. Because that is sorely needed now!
More posts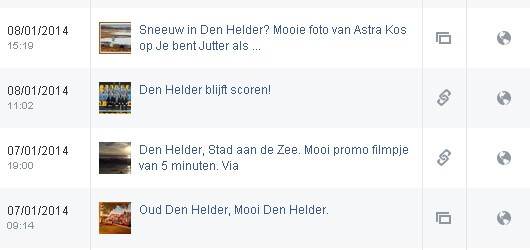 Previously I posted with my Facebook page Love Den Helder only 2 or 3 times a week, now it is sometimes 2 or 3 times a day. When your posts have less reach per piece, look at your total reach. Make sure that every message is relevant.
Outside prime time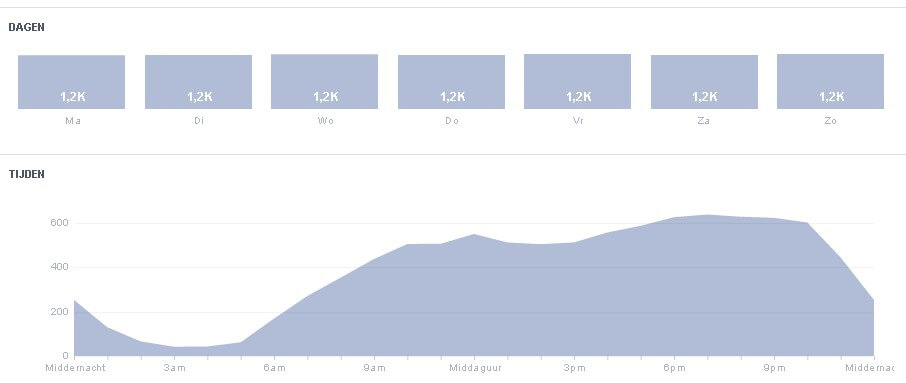 In the statistics of your Facebook page (Facebook Insights) you can see what time your fans are online. So what I did before: post at 20.00. But like Sybren Smith in this article on Frankwatching endorses, it is wise to consider other times. Because if everyone posts at 20.00, your message will still get little attention. So post outside prime time.
Reuse
By reposting content that is permanently interesting for your target group, at unusual times, you reach different people than usual. In the time display at the top, for example, you can see that only a small group is online at 24.00. Will this be the same group that saw your 11:30 post?
Story bumping and Last Actor
Have you ever noticed that some posts keep coming back? That's because someone has responded to it. This is due to 2 factors that Facebook added in August: Story bumping and Last Actor. When someone relevant to you posts a response to a message that you have already seen, that message is put back in your timeline. What does that mean to you? Make sure your posts don't get likes, but comments.
More photos by post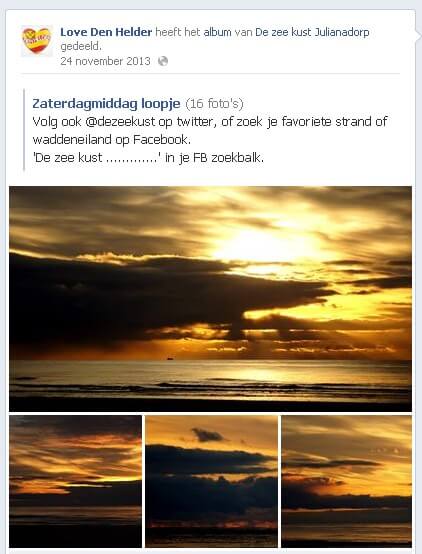 Photos are seen faster than shared links. Posts with more than 1 photo get more clicks (according to oa this study by MTV Roadies). So if possible, don't post 1 photo, but multiple photos that tell a story.
More organic reach on Facebook through relevance
Everyone on Facebook and every other social media should know this by now: relevance to your target group. If your content is interesting for your target group, it will increase your organic reach and your viral reach on Facebook.
Do you want to continue working with your Facebook page and Facebook marketing? Click below to sign up for the monthly Bloeise newsletter and receive the practical Facebook for companies checklist.