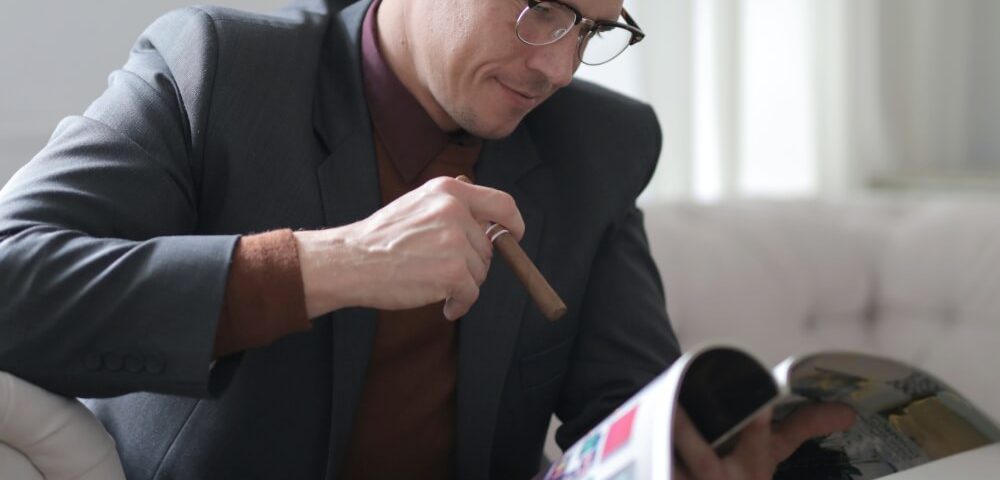 Making your own magazine on behalf of your company, that's not so crazy
Nowadays, more and more marketing activities are taking place online, and therefore digitally. Entrepreneurs are busy blogging, vlogging and tweeting. Nobody denies the importance of all these means of communication, but it does not become easier for the average entrepreneur to stand out to potential customers. How do you ensure that the head of your company sticks out above the ground? A very nice option to achieve this, which unfortunately is used by far too few entrepreneurs, is to make your own magazine. In this blog we explain how that works.
Having your own magazine is absolutely not a bad idea, because it doesn't have to be difficult, time-consuming or expensive. Look directly at make magazine to learn the possibilities, costs and benefits.
For a magazine you need content, which many entrepreneurs already have available. After all, most entrepreneurs already create content to fill their website with or as part of a content marketing strategy, or let them do this. In many cases, you can use the content you create for your blog, newsletter, social media or website partly or even completely for a magazine. As blogs on your website, for example, you use shorter versions of the pieces that you use in your magazine. This way the knife cuts both ways.
Professional, striking and resistant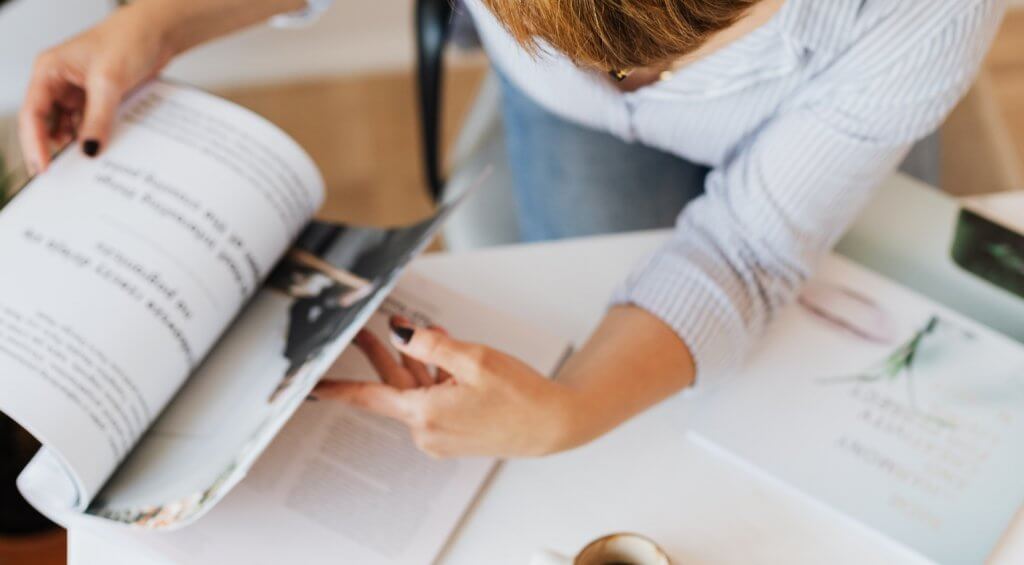 But what does that actually add, a magazine? And are customers and business relations really waiting for this?
The big difference between online (digital) content and a printed magazine is the way in which the reader deal with it. You take a paper magazine in your hand and sit down with it quietly. Where with online content the chance of clicking away is always present, the chance that a reader reads a paper article is considerable.
You put a paper magazine at your reception, in your waiting room, or you leave it with customers you visit. The magazine is located in space and for that reason alone it is an eye-catcher. Your brand name is there and a good cover stands out. So that's a very welcome addition to your digital marketing, where you often have to fight for visibility and where standing out is an art in itself. You can of course also distribute such a magazine among your circle of regular customers and relations. Then your brand literally pops up on the doormat and you stay in touch with the people and organizations that are important to you.
Such a physical magazine also radiates professionalism. Anyone can write a blog, but something that is beautifully designed and printed is a stamp of quality, reliability and solidity. So exactly what you want. In addition, such a physical magazine lasts much longer than many digital marketing tools. A tweet disappears in no time, an Instagram post is already outdated before it's 24 hours and nobody reads that newsletter from three days ago. But a three-week-old magazine? The average reader can open that without any problem. With a paper magazine you can enjoy your hard work for a long time, and that is sometimes nice.
Determine the costs of your own magazine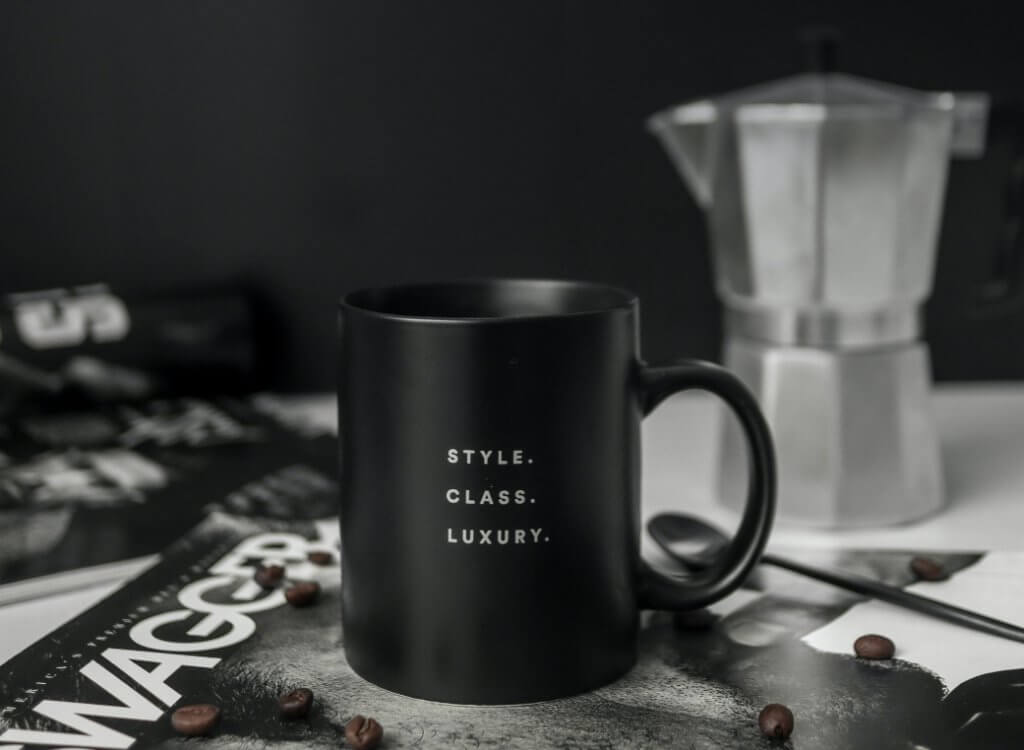 The inevitable question is, of course, what will that cost? You don't just want to put down a piece of paper, but it must be beautifully designed, be of solid quality and also have the right appearance. A lot of entrepreneurs assume in that context that this is something that you have to outsource. The truth is that it doesn't always have to be that way. The cost question therefore starts with an inventory of your wishes.
It is important to ask yourself which frequency you want to maintain. The success of any medium stands or falls with a clear structure. A deadline ensures that content is completed on time and forces you to get started well in time to achieve your goal. But if you want to get started with your own magazine, you really don't have to deliver a forty-page magazine every week. Especially in the beginning it is perfectly fine to come up with a magazine of ten to twenty pages once a month, or perhaps once a quarter. Upscaling is always possible; forced to scale down, that does not come across as attractive.
Keep an eye on the permanence of your content when you click a frequency. That article about the latest product in your industry will still be interesting for your customers in a month and a half. So make a realistic plan that gives you time to deliver quality instead of quantity.
Layout and printing: do it yourself or outsource?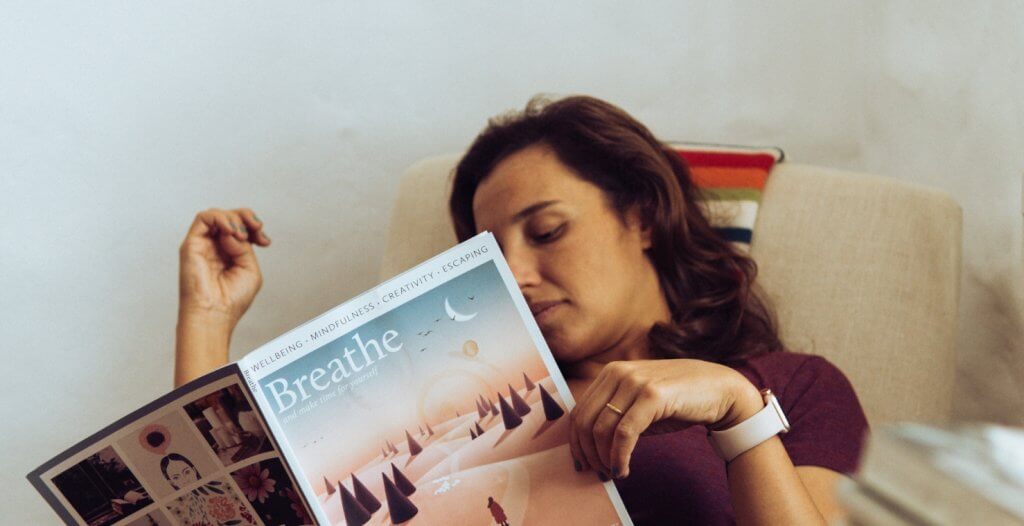 So you know how often you want to make a magazine. Because you were already busy with online content, you have cleverly ensured that offline and online reinforce each other, so you have already invested in the creation of content and is in your planning. However, that doesn't make a magazine.
Things have to be designed – a little professional design makes all the difference – and of course printed and distributed. By outsourcing design and layout, you get a unique custom magazine with the look you are used to from professional magazines. However, this is directly the most expensive option.
Fortunately, there are also a lot of parties active where you can come a long way yourself with the help of digital tools. By using countless templates and a little creative insight, you can easily create your own magazine. Always remember: this is a supplement on your marketing strategy. Sure, it should be beautiful, but you don't have to win a Pulitzer with it. The only thing you really have to do yourself is good photography. Picking photos from the internet is, after all, a no-go for various reasons.
With such parties you can often have your designed and formatted end result printed immediately. You then indicate how everything should be tied – you can make this as chic and therefore as expensive as you want – and how many copies you wish to receive. Child's play actually.
Would you like such a magazine on behalf of your company? Then don't hesitate and get started. After all, many of your competitors don't, so this is your chance to stand out. You can't do that fast enough.