Online marketing for retailers: why just going online isn't enough
If the rise of companies like bol.com and Amazon has taught us one thing, it is that online is without a doubt the future. The modern entrepreneur has understood this not only since yesterday, but years ago, and keeps a well thought-out online marketing after strategy.
Digitization of the shopping street
Around 2010 the shopping streets started to get empty and the digital shopping baskets fuller. Have you definitely missed the boat if you as an entrepreneur have little or no online success yet? Fortunately not, because about 90% of retail spending is 'just' still done offline. However, an overdue online marketing policy can be disastrous: Intertoys will go bankrupt at the beginning of 2019, which, according to the management, is due to an unexpectedly rapid transition to online within the industry. That 90% shrinks every year, so it's high time to get started online!
Traditional products in a digital world 
The error of judgment that many companies make is that there are products and services that are suitable for online use, but there are also products and services that are not. Bol.com started out as an online bookstore. After all, people judge books by the cover, author, back cover and opening paragraph. Simple matters to make online transparent.
But make no mistake: recent years have shown that virtually each product finds its way online. Also products that were seen as typically offline ten or fifteen years ago, such as doing your fresh groceries (Picnic, HelloFresh) or buying new clothes.
Online marketing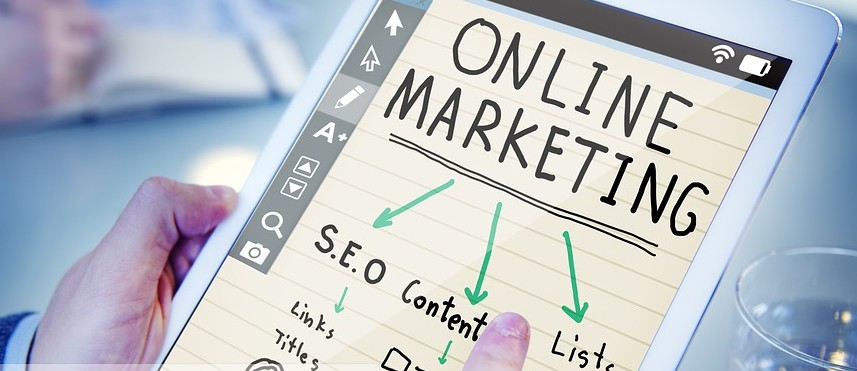 The switch to online offers countless opportunities. You can more easily reach a large audience outside your own region and thus build a niche. You can also keep your costs lower because you don't need a showroom in a prime location. But it also comes with drawbacks, such as a growing number of competitors. As a random phone shop you now suddenly have competition from, for example, an Amazon or an AliExpress from China. And such parties win in any case in terms of assortment.
Online therefore also requires a marketing strategy that is suitable for the online world. Simply putting a webshop online and then expecting your customers to come to you, it doesn't work that way. After all, online you don't have that beautiful shop window that stands out in the shopping street, Intertoys has also noticed, but you have to tap from a different barrel.
Online marketing requires a radically different approach to your customers, which can cause problems for traditional entrepreneurs. because what is online marketing? And how do you start with that?
Online competition
The following applies to every webshop entrepreneur: you will never be the cheapest. After all, you are not an Amazon with all the efficiency, scale and tax benefits that entails. So how do you differentiate yourself? How do you bring your strengths in the offline world to the online environment?
Imagine a website like Amazon as a real store: endless rows of shelves with thousands of products, advertisements, offers and saved wish lists all around you, plus a slew of third-party sellers trying to sell their own products. How relaxing is that shopping?
Bringing your store online…and vice versa
But then your shop. You take time for your customer, greet him or her personally and introduce yourself. Would you like a nice cup of coffee? You recognize returning customers. You know what your regular customers find interesting and you think along with them. You cultivate personal bonding and in this way offer added value. The trick is to bring that feeling to your online environment. Remind customers of their saved products or wish lists when the holidays are approaching. Address customers by their first name in your newsletter or personal dashboard. And offer workshops, tastings or the puppet doctor for children. Things that, in addition to experience, also create a bond, and to meet that online customer offline as well. In short, make it something personal and local. Because that is something that an Amazon will never be able or willing to do.
Are you having trouble with all this and can't figure it out? Then consider hiring an online marketing professional. It is an investment, but one that can pay for itself several times over.